To rent or buy? Sharing economy rises courtesy Uber, Ola, Liberent, others, but millennials wary
Similar to Bhatia's experience is that of 22-year-old student Medha Pandey. She was to rent a cobalt blue gown for her brother's sangeet ceremony from a clothing rental. The dress did arrive, but it was a tad too long for her height and of a material that appeared translucent when worn. "Despite having keyed in the right size, the dress was a mismatch in terms the right fit and was translucent. I had to discard it the last moment, and run to the nearest boutique to buy one.''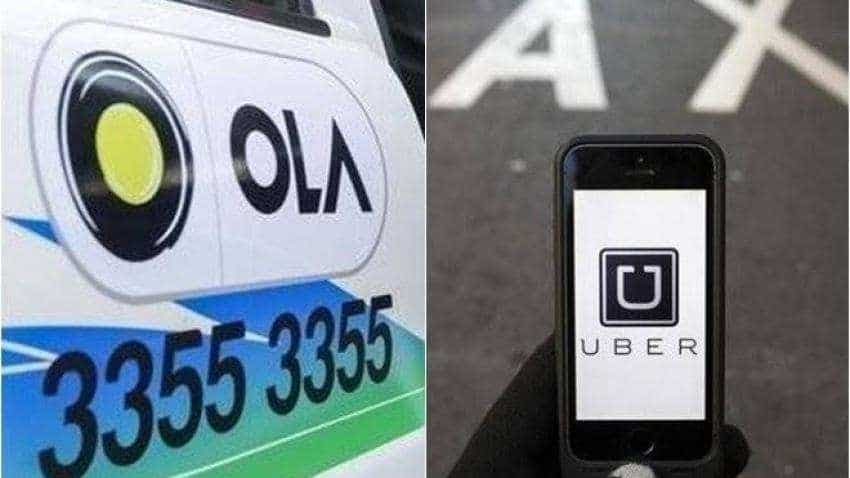 Renting over buying is great. But millennials show great caution nowadays, Image source:Reuters
Updated: Fri, Sep 21, 2018
04:47 pm
New Delhi, ZeeBiz WebDesk
Impressed with her peers going ga-ga over "sharing'' cars, 30-year-old banker Manisha Bhatia booked a hatchback for her holiday to Shimla. The self-drive vehicle was to be picked from and dropped back to Chandigarh airport. But at the scheduled hour, neither the vehicle nor any personnel from the car rental was to be seen. After making frantic calls to the company's call centre, she realised the vehicle was damaged by a previous user and she had to make alternate arrangements. The rental company had neither updated her through a SMS or a phone call. "This caused panic and sent us scouting for an alternate vehicle at the last minute, wasting precious holiday time and causing stress." Bhatia has now decided to stay off car rentals, especially while travelling intra-city.
Similar to Bhatia's experience is that of 22-year-old student Medha Pandey. She was to rent a cobalt blue gown for her brother's sangeet ceremony from a clothing rental. The dress did arrive, but it was a tad too long for her height and of a material that appeared translucent when worn. "Despite having keyed in the right size, the dress was a mismatch in terms the right fit and was translucent. I had to discard it the last moment, and run to the nearest boutique to buy one.''
Renting over buying is great. But millennials show great caution nowadays.
Recent times have seen a surge in rental brands like Airbnb, Uber, and Rent the Runway globally; and brands like Ola, Liberent, Furlenco back home. Over $23 billion in venture capital funding has been pumped into rental companies since 2010. Taglines like access over ownership, renting over buying and buzzwords like collaborative consumption and peer economy have been flying around from all sides. Consumers of all age groups, and especially millennials, were euphoric over the concept of gaining instant and "hassle-free'' access (albeit temporarily) to high value products of their choice. Sharing was promoted as a concept that helped consumers travel by luxury cars, or wear designer dresses, or stay in offbeat places – all at a fraction of what it would cost to buy and own. A BCG survey shows amongst those using shared services, 67% Indians said well-priced, convenient offers could make them give up ownership altogether. But consumers are slowly realising that it's not all satisfactory.
Watch Zee Business video here:
Hype versus reality
The sharing economy equals big money. PricewaterhouseCoopers has estimated the sector to grow in terms of global revenues from around $ 14 billion in 2014 to a stupendous $335 billion by 2025, propelled by car and room sharing, sharing of household goods (like furniture), crowdfunding and audio-video streaming. Market disruptors like Uber and Airbnb, currently valued at $72 billion and $31 billion, respectively, will steer the sharing economy.
But growth prospects apart, consumers are steadily experiencing the grey shades of this novel phenomenon. Guests being turned away from Airbnb accommodations and Uber/Ola drivers being rude and ruthless are grievances that surface time and again.
And this is to do with the fact that the hosts/drivers are not technically "employees'' of the rental brands who are "mandated'' and "obliged'' to keep the customer first.
"Service providers at companies like Uber are not considered as company employees, and because of this reason are not held to the rigorous set of standards as full-time employees. But in the absence of strict, formalised training programmes, people are likely to be affected by personal biases, which will in turn affect the way they provide service to consumers based on their characteristics. For instance, recent research has documented racial discrimination occurring at Airbnb – where rental requests of racial minorities were more likely to be denied,'' says Tami Kim, assistant professor, University of Virginia's Darden School of Business.
But whether or not the service provider is an employee of the rental brand, the consumer at the end of the day is seeking value for money.
"Renting improves accessibility. But whether a consumer is renting something or buying, he/she is incurring a cost and is therefore authorised to get products/services of the highest quality and in a desirable fashion. A consumer must get value for the money," says Bejon Misra, founder, Consumer Online Foundation, a registered body with Competition Commission of India.
Consumer no longer king
The sharing economy is covertly transforming market dynamics that held the consumer with the highest regards. Disruptors including Airbnb, Uber and Rent the Runway are not "owners'' of any assets or inventory, but marketplaces that "connect hosts and guests through a high-tech platform.'' And since the brands do not own, but only connect, the consumer slowly ceases to be the "king'', and starts existing as just another ''responsible stakeholder'' in the value-chain, say experts.
"The market is shifting from less B2C (brand to consumers) to more C2C (consumers to consumers)," says Rashi Mittal Nair, co-founder and CEO, WOOP, a platform to grow trust via brand advocates. She adds that marketing budgets today are a testament to the C2C approach, given more businesses are now investing in ways to get consumers to recommend their brands to other consumers. Nair says the consumer is no longer a king that "needs to be served, but a friend that needs to be helped. Yes, the consumer is at the mercy of their host. But the host is also at the mercy of the consumer. The brand-consumer relationship is democratised.''
Kim believes that consumers in the sharing economy are more at the whim of the service provider. "This could act as a double-edged sword. On the one hand, this new relationship dynamic may benefit firms by motivating consumers to behave better (unlike in the past when companies struggled to keep ill-behaved consumers in check because of the 'consumer is king' sentiment). But on the other hand, firms may be eroding consumer trust by making consumers feel as if they are not receiving the level of service that they deserve as customers."
Lack of standardisation
The sharing economy does not operate in a structured fashion where standardisation of (goods) and services is the norm. Kim says one major downside of this sector is not being able to maintain consistency in the quality of service that consumers receive.
According to Aditya Loomba, joint managing director, Eco Rent A Car, many challenges boil down to trust between users and the platforms, which is vital in the sharing economy as people are putting their possessions in the hands of strangers. "Customers are encouraged to take chances with cabs/hotels they book as usually the sharing economy does not guarantee standardisation. Though the new-age platforms assure convenience and better value for money, creating trust through an online platform can be a little tough,'' he says.
"There are no established best practices that mandate adhering to certain standards. Especially in a fragmented market like India, there is a pressing need for a regulatory mechanism to ensure shoddy products or services do not infiltrate the supply chain,'' says Misra.
However, certain experts feel the lower standardisation is bound to occur in a sharing economy and is true of other marketplaces as well. Says Nair, "The lower standardisation of products/services is accompanied by increased personalisation and affordability. When things get too standardised, they also get monotonous. The consumer of today is more attracted by variety and accessibility."
According to Rajiv Dingra, founder and CEO, WATConsult, a digital and social media agency, even in a hotel, a guest is at the mercy of the service staff and "yes you can complain to the brand management. But ultimately, every hotel even from the same chain doesn't have standard servicing levels across the world. The same way every Airbnb experience or Uber experience can't be the same".
Sharing or monopoly
Take a close look at the brands that ''control'' the sharing economy. These "disruptors'' are indeed "disrupting'' the market by bringing in monopoly through acquisitions of smaller rivals, in an attempt to kill competition, feel experts. Airbnb is known for making consistent buys, including those of upscale vacation rental site Luxury Retreats, trip-planning service Vamo, etc. Uber recently acquired Jump, a bicycle sharing start-up. Ola meanwhile gathered strength in the past by acquiring another cab aggregator TaxiForSure and more recently, Ridlr, a public transport ticketing and commuting app. There's been talk of an Uber-Ola merger in India.
Currently, these two brands control 90% of India's cab market, which is touted to reach $14.3 billion by 2022. "If a merger happens between these two brands, it would complete the monopoly where consumers will be at the receiving end of the spectrum," warn experts.
Misra says the sharing economy can bring in monopoly and consumers can lose in terms of a fair market that is driven by transparency and competition. "The brand that monopolises can control pricing and offer less for more money. A consumer-oriented market needs healthy competition, which is not really seen in the sharing economy."
Experts say since the sharing economy is here to stay, consumers should be prudent, instead of getting elated with the "renting'' concept. "Embrace the sharing economy and all the positives that it carries along, but remain alert and forever on guard to prevent feeling exploited,'' warn experts, adding that millennials should also build their asset base over time and invest in "productive ownership'', instead of only and always seeking rentals.
Renting a nightmare?
$335 bn Global sharing economy may grow to by 2025
$14 bn Its size in 2014
$72 bn Valuation of Uber
$31 bn Valuation of Airbnb
$14.3 bn Size domestic cab market may touch by 2022
$23 bn In venture capital funding has been pumped into rental companies since 2010
Staying vigilant
Since the sharing economy is here to stay, consumers should be prudent, instead of getting elated with the "renting'' concept. Embrace the sharing economy and all the positives that it carries, but remain alert and forever on guard to prevent feeling exploited, experts say