TCS' attrition rate dips marginally to 21.3% on sequential basis; company's workforce strength at 6,13,974 in Q3
TCS Q3 Results: In its exchange filing, TCS said, "IT services attrition on an LTM (Last Twelve Month) basis trended down to 21.3 per cent in the December-end quarter of FY23."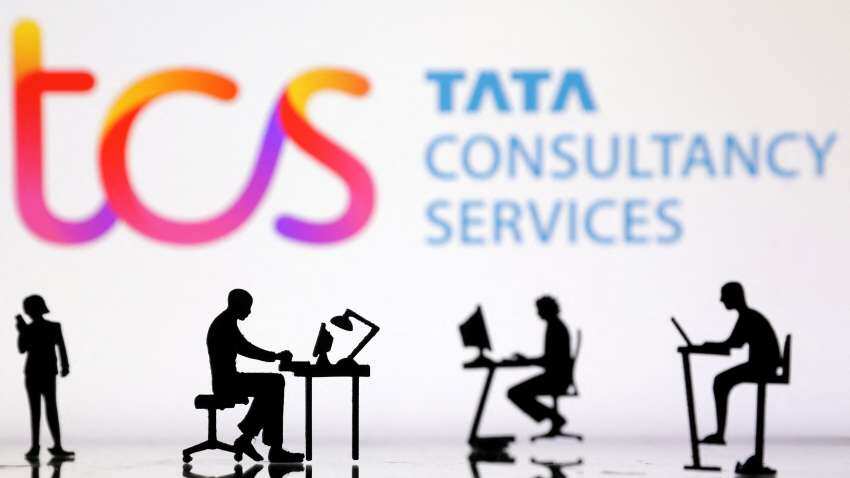 Tata Consultancy Services, TCS Q3 Results, TCS Q3 Attrition Rate, TCS Special Dividend, TCS Employee Cost: Reuters
TCS Q3 Results: Tata Consultancy Services' (TCS) attrition rate declined marginally to 21.3 per cent on a sequential basis in the October-December quarter of this fiscal. The company made a net reduction of 2,197 employees during the quarter.
In its exchange filing, TCS said, "IT services attrition on an LTM (Last Twelve Month) basis trended down to 21.3 per cent in the December-end quarter of FY23." The IT giant expects that the attrition rate will continue to fall further in future quarters.
The Tata Group company in the July-September quarter had reported an attrition rate of 21.5 per cent.
Also Read: TCS Q3 Results LIVE: India's largest IT services firm's net profit rises 4% to Rs 10,850 crore, misses estimates
Milind Lakkad, Chief HR (Human Resources) Officer, said: "Our focus over the last few quarters on bringing in fresh talent at scale, training them on new technologies, and making them productive is paying off."
"We are particularly proud of having 125,000 TCSers at middle and senior levels who have been with the company for more than 10 years on average," Lakkad said in a statement.
The company's workforce strength was at 6,13,974 as on December 31, 2022, a net reduction of 2,197 during the third quarter.
Also Read: TCS Q3 Results 2023 Declared: Revenue, Margin, Dividend, and other major takeaways
The improved productivity was achieved by focusing on utilising the excess capacity built up over prior quarters and through investments in organic talent development, as per the exchange filing.
In Q3, TCS workforce clocked 11.4 million learning hours, resulting in the acquisition of 1.3 million competencies, the company also mentioned.
TCS' employee cost in the December quarter has surged more than 19 per cent year-on-year (YoY) to Rs 32,467 crore in Q3FY23 as compared to Rs 27,168 crore in the same quarter a year ago period.
Also Read: TCS stages strong Q3 boosted by Cloud demand, market share gain
TCS share price on Monday closed among top Nifty50 and Sensex gainers, it jumped over 3.5 per cent to Rs 1310 per share on the NSE and BSE.
Highlights of the Quarter Ended December 31, 2022
• Revenue at Rs 58,229 crore, 19.1% YoY; 13.5% YoY in constant currency
• Order Book at $7.8 billion | Book to Bill at 1.1
• Operating Margin at 24.5%; contraction of 0.5% YoY
• Net Income at Rs 10,846 crore, 11% YoY | Net Margin at 18.6%
• Net Cash from Operations at Rs 11,154 crore i.e. 102.8% of Net Income
• Net headcount addition of 2,197 |Workforce strength: 613,974
• Diverse and inclusive workplace: Women in the workforce: 35.7% | 153 Nationalities
• Building a G&T workforce: 11.4 million learning hours clocked | 1.3 million competencies acquired
• LTM IT Services attrition rate at 21.3%
• Total Dividend per share of Rs 75 per share including Rs 67 as special dividend - Record date 17/01/2023 | Payment date 03/02/2023
• Total Shareholder Payout of Rs 33,297crore Year till Date
Updated: Mon, Jan 09, 2023
11:23 pm
Mumbai, ZeeBiz WebDesk