SARKAR Launched innovative Company as Travel Karoo, Coming up in 9 metro cities
To take care of the travel agents as well as the travellers, an innovative company has been launched recently and it is called – TravelKaroo. Mr. S.N.M.D. Sarkar, TravelKaroo's CEO, calls his company "the big boost of energy that the travel sector currently needs."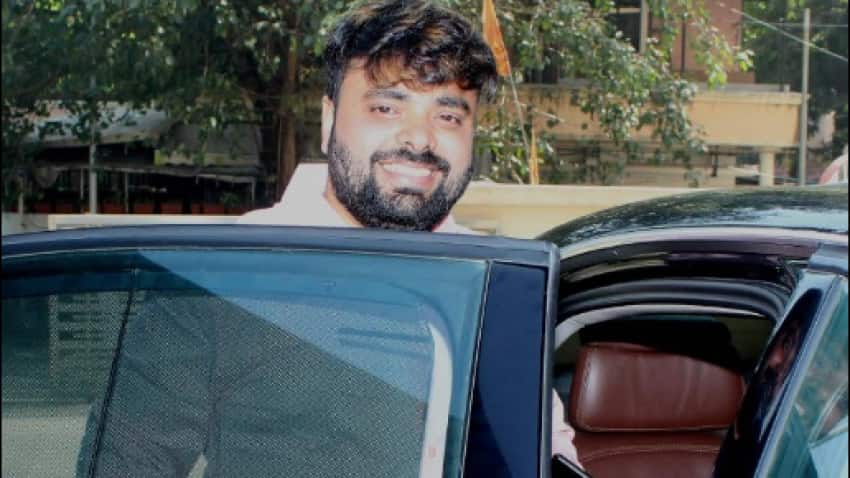 "TravelKaroo will increase public movement in air travel, which would infuse money through ticket bookings, by paying 50% of your ticket price so that you have to pay just 50% yourself," Mr. Sarkar said
In May 2020, almost 2 months after the national lockdown due to the COVID-19 pandemic, a BOTT report announced that about 40% of Indian companies in travel and tourism sectors were going to be shut down between July and November 2020 due to loss of revenue and other factors. The most severely affected among these are poor travel agents, who had already been left behind in this race because of online travel platforms. The travel-tourism sector, more than any other area of business, is totally dependent on people moving around freely and confidently. Now with Coronavirus threat, this movement is severely restricted and, as a result, the travel agents are bearing the brunt. Due to current financial insecurities, people who are habitual of air travel, or those who need to travel by air, are also unable to book tickets.
To take care of the travel agents as well as the travellers, an innovative company has been launched recently and it is called – TravelKaroo. Mr. S.N.M.D. Sarkar, TravelKaroo's CEO, calls his company "the big boost of energy that the travel sector currently needs." He says, "TravelKaroo will increase public movement in air travel, which would infuse money through ticket bookings, by paying 50% of your ticket price so that you have to pay just 50% yourself."
Pushing Public Spending
Quite enthusiastic about the prospects of his business, Mr. Sarkar predicts that there will be at least 3000 customers lined up in each city, every month, who would need travel finance of the kind provided by TravelKaroo. Speaking of an annual total forecast, Mr. Sarkar is confident that with 20 outlets per city, which equals to 60,000 login per city per month, and 9 metro cities on the company's roster right now, the total forecast per year would be close to 64 lakh Indians who would want to avail the TFL (Travel Flight Loan) for their travel needs. However, Mr. Sarkar is keen to add that considering the overall number of fliers in India, this ratio is conservative, at best. The company expects the business to pick up speed as more and more travel restrictions get lifted off.
Mr. Sarkar says, "Due to the financial crisis, people are forced to travel through rail or bus, instead of planes. This sounds strange because we have financial help for everything from our home loans to personal loans for marriage, household items, vehicles and whatnot? As for ticket finance, TravelKaro0 is the first company that has launched ticket financing in the market. Financing your air travel is not just about luxury, it is a primary & essential need of the present times."
With increasing access to disposable income, in 2018, Indians spent more than Rs 6.5 lakh crore by taking more than 182 crore domestic & international trips, contributing about 3.5% of the total GDP of the country. But then 2020 happened! So, the future of the travel and tourism industry will look up only when the public is willing to spend money on travelling and the public is currently not confident about spending money because of a shortage of overall income. Then there are also those who just don't want to spend that much amount of money at once to buy a plane ticket. This is where TravelKaroo comes in. This company will pay for 50% of the travel price of your ticket, and you can return the money in easy installments.
Usually when people fall short of money, whether while purchasing an air ticket or buying a household item, they prefer to take a bank loan instead of seeking money from a friend or relative. Well, TravelKaroo is your travel partner from now on because it pays for half of your air ticket, in advance, and whom you can pay back in easy EWIs (Easy Weekly Instalments). The EWIs are payable every 15 days at a very nominal charge of Rs. 250 per EWI for domestic air tickets and Rs. 500 per EWI for an international ticket. You don't need to postpone your air travel anymore because TravelKaroo is here.
Easy Registration
To get yourself registered for the service and avail the Travel Flight Loan (TFL), you can call a TravelKaroo service agent and schedule a meeting with him. Once you meet the agent, he will brief you about the whole process and the documents required. The registration process is absolutely simple, with only 3 documents required to complete the KYC – Aadhar Card, Pan Card, Bank account. You will have to pay a one-time processing fee of Rs. 500 per year. There is no requirement of credit card information or your CIBIL score. After the submission of the documents, it takes up to 24 hours for the KYC to be completed. Once the KYC is done, the customer receives an email and a phone message, informing that the registration is complete and approved or disapproved. The approval is conveyed to the travel agent who is already a part of the TravelKaroo network. And as per the transparent company policy, in case an applicant is disapproved, the company furnishes the reason for disapproval too, says Mr. Sarkar.
Now the customer can purchase an air ticket of his choice by paying only 50% of the total amount. The remaining 50% is converted into EWIs. The customer will do only a 50% down payment and hand over the EWI cheques to the agent once the ticket is confirmed and handed over to him. Moreover, in order to take care of the travel agents' payment, who are already under immense economic stress, the company has arranged for advance payments to be made to each agent so that they are not kept waiting for their dues to be cleared after the customer has purchased his ticket and left. This again is much-needed succour for the community of travel agents, who have to deal with a systematic downturn at the hands of travel websites.
However, you need to keep in mind that if you miss the flight, or your health condition is a deterrent or the flight gets canceled for any reason, the company won't be responsible for it. TravelKaroo is also not into any kind of travel insurance.
The Job Employment & Guarantee
More than 87 million people were employed in the Indian tourism industry in 2018-19, which accounted for 12.75% of the total employment figures in the country. With the COVID-19 setback, the sector is staring at a job loss of almost 70% of the total workforce, as per a KPMG report, released in April 2020. This is going to affect the lakh of families across India. However, with TravelKaroo, the sector may just be able to salvage the affected lives. The domestic headquarters of TravelKaroo is in Mumbai while its international headquarters are stationed in Dubai. Its expansion plan in India has already been started in the 9 metro cities. These 9 cities will have one corporate office each of TravelKaroo and 20 outlets in each city. For its operations in India, TravelKaroo is going to recruit more than 3500 employees between the years 2020-21, says Mr. Sarkar.
With this healthy dose of positivity and job creation into the travel & tourism sector, TravelKaroo is undoubtedly an angel in the disguise of a travel finance company! People use phone internet, thanks to telecommunication companies, they book cab freely, thanks to cab aggregators. Now consumers will be able to travel by air confidently, thanks to Travel Karoo!
Get Latest Business News, Stock Market Updates and Videos; Check your tax outgo through Income Tax Calculator and save money through our Personal Finance coverage. Check Business Breaking News Live on Zee Business Twitter and Facebook. Subscribe on YouTube.
Updated: Tue, Aug 04, 2020
05:18 pm
new delhi, ZeeBiz WebDesk