Sandhar Technologies IPO begins; Is it worth subscribing to this Rs 500 cr offer?
Sandhar Technologies IPO: It has been more than two hours since, the STL's issue began, and investors have subscribed it by just 1% by bidding about 1,39,995 equity shares.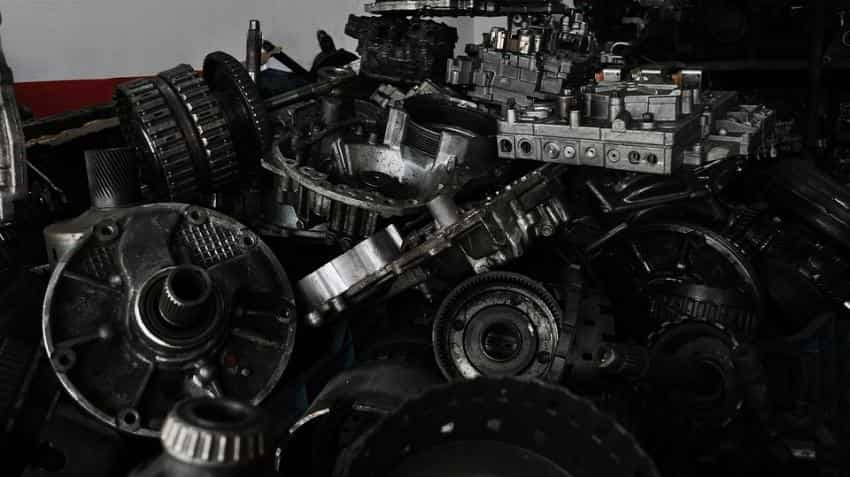 Representational Image: Photo: Pixabay
Sandhar Technologies IPO: One of the leading auto component suppliers namely, Sandhar Technologies Limited (STL) on Monday commenced it's initial public offering (IPO) in order to raise over Rs 500 crore, by offering as many as 1,08,72,661 equity shares for subscription. It has become more than two hours since, the STL's issue began, and investors have subscribed it by just 1% by bidding about 1,39,995 equity shares. The company's issue will be available for subscription till March 21, 2018, so let's have a look what analysts have to say about the IPO issue, and whether it's a good bet for opting STL's issue. 
Sandhar Technologies price band has been fixed at lower end of Rs 327 per piece and upper end of Rs 332 per piece at a face value of Rs 10 each. At upper price band, total issue size stands at Rs 512 crore comprising fresh issue of Rs 300 crore and Offer for sale of Rs 212 crore.
50% of total Sandhar Technologies IPO issue has been allotted to Qualified Institutional Buyers (QIB), while 35% has been kept aside for retail individual investors (RII) and remaining 15% for non-institutional investors (NII). 
Companies like ICICI Securities Limited and Axis Capital Limited are acting as book running lead managers (BLRM) for the IPO. 
Sandhar Technologies plans to utilise IPO fresh issue proceeds for prepayment/repayment of all or a portion of certain borrowings availed by the company and for general corporate purposes.
Before Sandhar Technologies IPO issue could hit the Indian market, the company raised about Rs 153.74 crore by allotting 46,30,842 equity shares to 15 anchor investors at a price of Rs 332 per share. 
Considering the upper price band of Rs. 332, the company's P/E works out to 43x, which is highly valuable compared to some peers that are listed on stock exchanges. Companies like Suprajit Engineering, Gabriel India, JBM Auto amd Fiem Industries have P/E of 32.12X, 27.13X, 26.24X and 32.05X respectively. However compared to Minda Corporation and Minda Industries who have their P/E at around 40.88X and 55.34X, the STL is somewhat fairly priced. 
Here's a list of key highlights of Sandhar Technologies. 
Sandhar has long-standing relationships with 79 Indian and global OEM customers, which include some leading companies such as Ashok Leyland, Doosan Bobcat, Escorts, Hero, Honda Cars, Komatsu, Scania, TAFE, Tata Motors, TVS, UM Lohia, and Volvo. 
Sandhar has grown its client base over the last few years to include OEMs such as Caterpillar, CTS, Hyundai Construction, International Tractors, JCB, Kobelco, Mahindra & Mahindra, and SML Isuzu. 
Sandhar's manufacturing facilities at Gurugram, Chennai, and Bengaluru are close to plants of Hero, Royal Enfield, and TVS, respectively. 
Further, the company also has manufacturing facilities in Mexico and Spain, and an assembly and packaging centre in Poland, to cater to customers in Western Europe, Eastern Europe and NAFTA markets
Sandhar's consistent delivery of quality and cost competitive products over the years, irrespective of the size and scale of demand, has helped it in receiving orders from multiple OEMs and locations globally.
Sandhar has expanded its operations from four manufacturing facilities in India as on March 31, 2005 to 31 manufacturing facilities in India, two manufacturing facilities in Spain, and one manufacturing facility in Mexico. Further, the company is in the process of commissioning five manufacturing facilities in India.
On financial front, STL's revenue and PAT grew by 9% and 7% CAGR over FY14-17. Company has maintained a healthy average EBITDA margin of 9.2% in past 3 years and has registered healthy average RoE and RoCE of 15% and 13% respectively over the same period. 
In H1FY18 numbers are healthy with EBITDA and PAT margins of 10% and 4% respectively. Moreover, the company is planning to reduce its debt by using IPO proceeds, which will strengthen its balance sheet further. 
Sandhar has made significant investment in capital expenditure in the last three years, investing Rs 1,371.63 million, Rs 1,012.08 million, and Rs 1,279.13 million for Fiscals 2017, 2016 and 2015, respectively. 
Should you subscribe? 
According to Dalal Street report, there are some risks associated with the same as the company depends on a limited number of customers for a significant portion of revenue. The loss of a major customer may affect its business. 
However, the report adds, stating, looking at the growth in the automobile industry coupled with company's diversified portfolio and continuing client base, the company is a safe bet. Investors can subscribe to the IPO with limited exposure and for long-term perspective.
While Geojit said, "The company is well positioned to capture market opportunities and benefit from the expected growth in the automobile segment in India on back of their diversified product portfolio, strong R&D and longstanding relationships with key OEMs in India & overseas." 
It added, " Growth in affordability, rising income, improved finance penetration, growth in exports and Govt. investments in developing roadways bodes well for auto industry. At an upper price band of Rs 332, STL is available at a reasonable valuation of 29x (diluted) on annualised H1FY18 EPS." 
Thus, considering the auto industry is well poised to grow, Geojit recommended  'Subscribe' to the issue, with a medium to long term perspective. 
Similar views were from Kotak Securities as analysts over there said, "In view of new growth opportunities, expected reduction in debt (IPO proceeds will be used) and reasonable valuation, we advise investors to SUBSCRIBE to the issue."
Updated: Mon, Mar 19, 2018
01:34 pm
Mumbai, ZeeBiz WebDesk