Reliance Industries up 5% as promoters restructure shareholding
In a BSE filing, RIL said, "We being entities forming part of the promoter group of Reliance Industries Limited (RIL) intend to acquire from other promoter group entities by way of 'inter-se' transfer aggregating up to 1,189,988,400 equity shares of the company."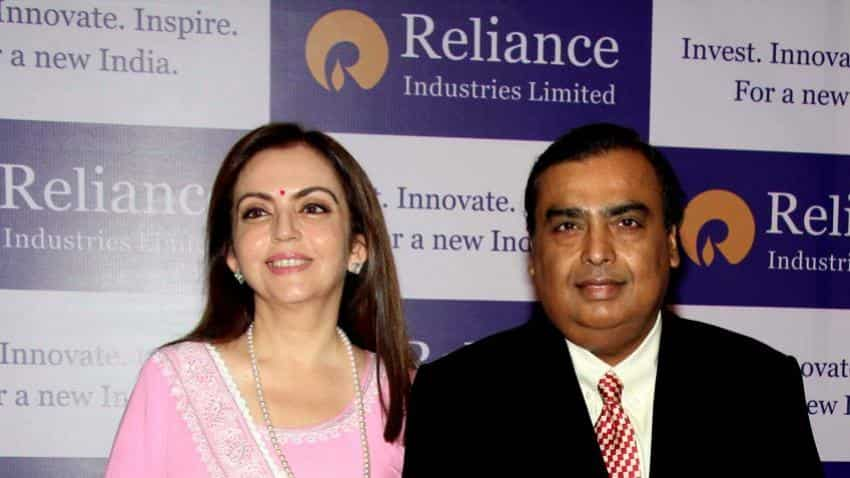 At 9.37 am, share price of Reliance Industries were trading at Rs 1279.15 per piece on BSE, above Rs 45 or 3.72%. Photo: IANS
Updated: Fri, Mar 03, 2017
09:49 am
Mumbai, ZeeBiz WebDesk
Reliance Industries' shares soared 5% on Friday morning after eight entities of founder group decided to acquire more company's shares. 
At 9.37 am, share price of Reliance Industries were trading at Rs 1279.15 per piece on BSE, above Rs 45 or 3.72%.
On Thursday, Reliance Industries (RIL) announced on Thursday that eight entities of founder groups will acquire up to 118 crore shares from 15 other founder group entities via 'inter-se' transfer.
In a BSE filing, RIL said, "We being entities forming part of the promoter group of Reliance Industries Limited (RIL) intend to acquire from other promoter group entities by way of 'inter-se' transfer aggregating up to 1,189,988,400 equity shares of the company."
The founders that would be acquiring shares will be - Devarshi Commercials LLP, Karuna Commercials LLP, Tattvam Enterprises LLP, Srichakra Commercials LLP, Svar Enterprises LLP, Vasuprada Enterprises LLP, Shreeji Comtrade LLP and Shrikrishna Tradecom LLP.