Open Source technology is not secure is untrue and a myth: Manish Gupta of Liferay
The era when open source technologies were considered as snowflakes is fading out. Just about 5 years ago there was a sense of scepticism from both businesses and investors end in investing time and money on open-source models.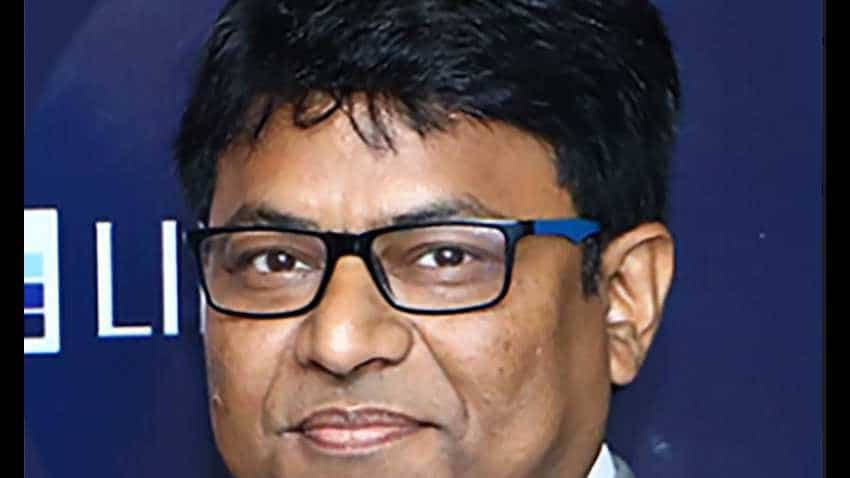 Open source technology can be rightly termed as a disruptive innovation, says Manish Gupta. Image source: zeebiz.com
Updated: Mon, Oct 14, 2019
12:57 pm
ZeeBiz WebDesk
Manish Gupta, Director at Liferay in India & SAARC countries, in an interview with Zee Business Online, talks about various aspects of open source technology and how it is disrupting the workings of private and government sectors. Liferay is an open-source technology company which has products like Liferay DXP which is used by various Enterprises, large Corporations and governments for end-to-end Digital Transformation including various types of content, analytics, commerce and horizontal portals.
How open-source technology is disrupting the functioning of government and companies?
The era when open source technologies were considered as snowflakes is fading out. Just about 5 years ago there was a sense of scepticism from both businesses and investors end in investing time and money on open-source models. These models have now proved and earned their right place against the Proprietary technologies/businesses. The community developers understood and believed that they can collaborate and bring in (or disrupt) software which can be accessed, improved and enhanced as time moves on. This leads us to the era of open source technology which is now a collaborative space.
Thanks to the first generation of open source software companies like Linux, Red hat who started the revolution by building the software with the help of a collaborative developer's community. To overcome the challenges faced by the first generation (low revenue generation and asynchronous collaboration), the second generation was started back by companies like Yahoo, Cloudera, Hortonworks to name a few. They followed the in-house development (instead of a collaborative community of developers) of the software and also they made some part of the software chargeable under a commercial license to combat the low-profit generation from software support services. This generation faced downsides in terms of high competition. The USP game became the most important factor in winning or losing clientele and business.
Now, we are in the third generation of open source technologies where we have worked on the challenges faced by the later generations. Now the in-house developers build 80-90 percent of the software leaving the rest to the clients who can shape and reshape as per their needs and requirements over the platform. Most importantly businesses are tapping into software as a cloud service model.
Open source technology can be rightly termed as a disruptive innovation. There is a shift of cost centre from operating cost (licensing) to capital expenditure (expense for customisation and in-house implementation). Most importantly and going by the data, open-source software has proved to produce better quality implementations than proprietary counterparts. We are following the best practices like Agile and Scrum, which improves the workflow and brings in rapid and more frequent development and release cycles without sacrificing time and quality.
What are the myths about using open source technology in Government sector?
Well, the first and foremost myth about Open Source technology, in general, is that "it is not secure." That's not true. Most Open Source technology are outcome of the collaboration by the finest brains in the world following industry standards to produce a very high-quality software product. A lot of traditional software companies are learning best practices from the Open Source model to make their offerings more secure and high quality. For example, many of the processes and disciplines we follow in agile development today has been part of the Open Source model of development since the beginning.
The second myth about Open Source is that it's free While the letter 'F' in FOSS (Free Open Source Software) represents Freedom to use the product, that does not necessarily mean the whole process is free. These are myths across industries and are not unique to government. Governments across the globe are often strong supporters of commercial open source software because of their need for a massive scale in a cost-efficient manner.
Can technological development and employment generation go hand-in-hand?
This has been a frequently discussed topic as many think that technological advancement would result in declining employment opportunities. However, technological development has always fueled economic growth and this has been a very big factor in improving the standard of living.  Innovations are intact creating jobs at a faster pace which is adding more value to the organisations. It might be destroying an already existing job title yet creating many others valuable ones. Updating one's knowledge and steering oneself towards newer technologies is important. India has always shown a positive attitude towars the paradigm shift and is, in particular, doing well. I would rather like it to back up with the need of around 50,000 + jobs in Data science and machine learning alone in India.
There are claims that the traditional business is going out of business due to urbanization, but I would say that the reach of these businesses has increased due to technological development. They are reaching out to larger masses with digitization and those who are failing to adapt to the new is only failing. Hence "adaptation is the need of the hour " be it any technology.
Have you received any funding?
We have never raised outside investor funding and have no plans to do so.
Do you have any hiring plans?
We have always given emphasis on quality over quantity. Liferay is in a growing stage right now, so definitely we are having recruitment plans and we are imbibing good hiring practices to make sure it is a successful one. The recruitment needs and skills gap are getting identified as per the Liferay's current market strategies.
Lately, we have broadened our product portfolio to provide more value to our customers in terms of   Enterprise IT (DevOps and solution management) as well as business needs (analytics, segmenting, personalization, search experience, content and web experience). The plan is to focus on strengthening our products regularly to stay ahead in the industry, the tapped market segment and to widen our business further.
What is your expansion plan?
We look forward to ensuring all our activities are self-competent and that will enable us to plan for the coming days. Some of the areas where we are looking to invest more this year are customer success, channel business and strengthening our products. We are investing in a new Customer Success program, led by Fred Tsai, formerly the Senior Director of Customer Success Strategy at Salesforce.
Digital experience initiatives require a combination of technology and company transformation to be successful, and we want to proactively deliver insight and best practices to customers to help them achieve their goals. We want to build our reputation as an organization that helps companies develop their customer experience as a durable competitive advantage.
 
Get Latest Business News, Stock Market Updates and Videos; Check your tax outgo through Income Tax Calculator and save money through our Personal Finance coverage. Check Business Breaking News Live on Zee Business Twitter and Facebook. Subscribe on YouTube.