Love to fly? Here are more reasons to do so now
Even as the airports are getting busier across the globe, aerospace companies are working on a technology that will make skies safer till. The technology will also make skies clearer and cleaner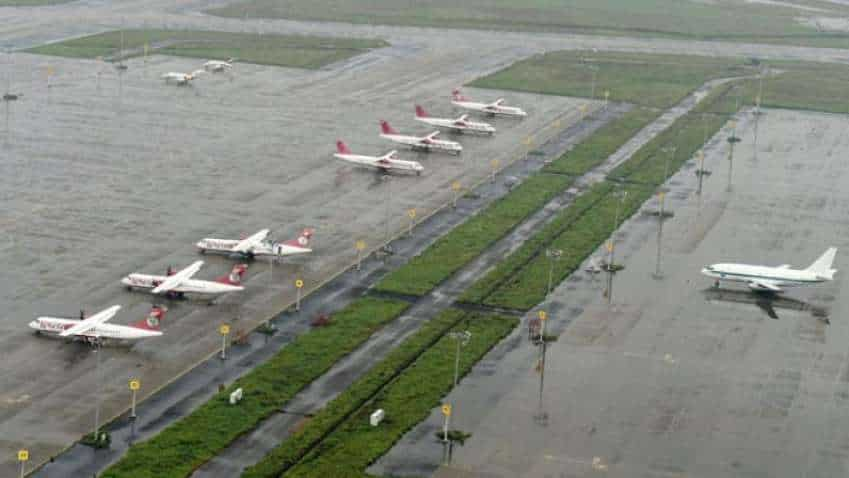 The airports are not only cluttered by airplanes, but there are also fuel trucks, food and maintenance trucks, baggage tugs and workers.Image source: PTI
Updated: Wed, Jul 04, 2018
05:12 pm
ZeeBiz WebDesk
Even as the airports are getting busier across the globe, aerospace companies are working on a technology that will make skies safer till. The technology will also make skies clearer and cleaner. Notably, it is safer to fly than ride by car on roads! Boeing said it was trying to fit in more airplanes into the existing network of airports. There are 23,000 airliners flying across the globe today, according to Boeing estimates and in 20 years, the number will go up to 46,000.
In terms of a number of incidents and accidents, the company has to double level of safety, K5 New reported. As the airports are getting a lot busier, Boeing is bringing in new technologies to improve the safety of passengers. Crowded airports mean more cancelled flights, expensive repairs, and risk to passengers.
The airports are not only cluttered by airplanes, but there are also fuel trucks, food and maintenance trucks, baggage tugs and workers. These can cause collisions, the report said. A safe test was performed at a former Air Force Base that Boeing now owns near remote Glasgow, Montana. It involves a 777 freighter leased back from FedEx. It's to see if a new radar mounted on the tip of the left wing senses a large, inflatable pylon with a sheet of aluminum taped to it. The pylon is on the back of a Boeing fire truck.
Watch this Zee Business video here:
Virtual vision helps pilots see hidden dangers. Visibility at night, or during fog, rain, or a combination, visibility is important to avert collision.  Honeywell Aerospace, which has major operations in Redmond, Washington, uses a Falcon 9 business jet to develop new technologies. Using SmartView, pilots at altitude could see the ground, lakes, mountains, and plenty of Arizona desert, according to the report. Even in dark or low visibility, the pilot can see things like a sunny picture and it can also be combined with an infrared camera located in the airplane's nose. 
Besides that there is also a Smart runway technology that keeps passengers safer on the ground, it said. Laser could help pilots see when turbulence coming. Drones are an emerging danger for airlines and to solve this problem Boeing is trying to develop a system that can detect drones and provide some advice to avoid a collision.