ICICI Bank share price plunges 6 pct on CBI probe talk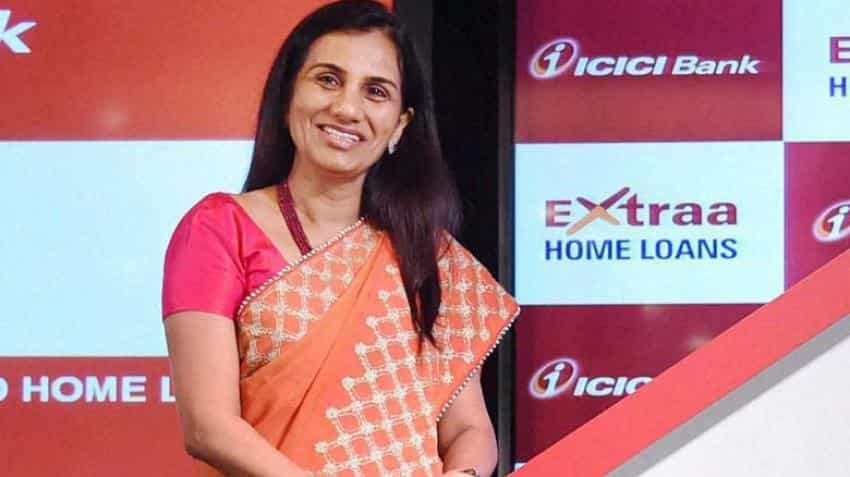 ICICI Bank, meanwhile, clarified to BSE that the bank did not receive any communication from the Enforcement Directorate relating to any inquiry into the loan to Videocon group.Image source: PTI
ICICI Bank Board met on Monday to take stock of various cases at National Company Law Tribunal (NCLT) involving the lender. Bank in a statement said, " Board meeting being held today is a pre-scheduled Board meeting convened for review of cases which are before NCLT under Insolvency and Bankruptcy Code, and other routine matters. It's important to note that the Board has been meeting regularly in the first week of April in the previous years too, to review progress in resolution of large cases."
The meeting coming in the midst of reports that the Central Bureau of Investigation (CBI) is set to question the bank's managing director and chief executive officer Chanda Kochhar and her husband, Deepak Kochhar in the Videocon loan case. On Monday, the ICICI Bank stock tanked Rs 5.93% at Rs 261.90 a share on BSE.
ICICI Bank, meanwhile, clarified to BSE that the bank did not receive any communication from the Enforcement Directorate relating to any inquiry into the loan to Videocon group.
One of the bank's shareholders, Arvind Gupta had written a letter to the prime minister asking for investigations surrounding the sanction of loans worth Rs 3,250 crore to the Videocon by the bank. The issue of conflict of interest arose with Videocon taking a loan of Rs 3,250 crore from ICICI Bank at the same time when Venugopal Dhoot had an interest in Nupower Renewables, a company where Deepak Kochhar has a stake. The loan was a part of a consortium where a clutch of banks had lent Rs 40,000 crore including non-fund based facilities.
ICICI Bank's Board, however, expressed faith in Chanda Kochhar and also the bank's credit sanctioning system with regard to its dealing with the Videocon Group. Dhoot also denied any dealings with Deepak Kochhar beyond investing Rs 2.5 lakh in the latter's renewable energy business.
"The Board has come to the conclusion that there is no question of any quid pro quo or nepotism or conflict of interest as is being alleged in various rumours," the bank said in a clarification to the exchanges on March 29, terming these reports as "malicious and unfounded".
Last week Reserve Bank of India (RBI) slapped a fine of Rs 59 crore for failing to comply with regulations with regard to the selling of bonds in the held to maturity portfolio beyond the mandated limit of 5% of the previous year's outstanding.
The bank was also forced to reduce the size of the ICICI Securities IPO due to under-subscription. It had planned to sell shares worth Rs 4,017 crore through the IPO, setting a price band of Rs 51 to Rs 520 a share. The share sale opened on March 22, with the bank selling 24% stake in the brokerage firm. However, it could only manage 78% subscription, raising Rs 3,500 crore from the market.
(Source: DNA Money)
Updated: Tue, Apr 03, 2018
03:15 pm
ZeeBiz WebDesk