Co-working spaces likely to see momentum in 2018: Experts
The potential market size for the segment across the country currently stands in the range of 12-16 million seats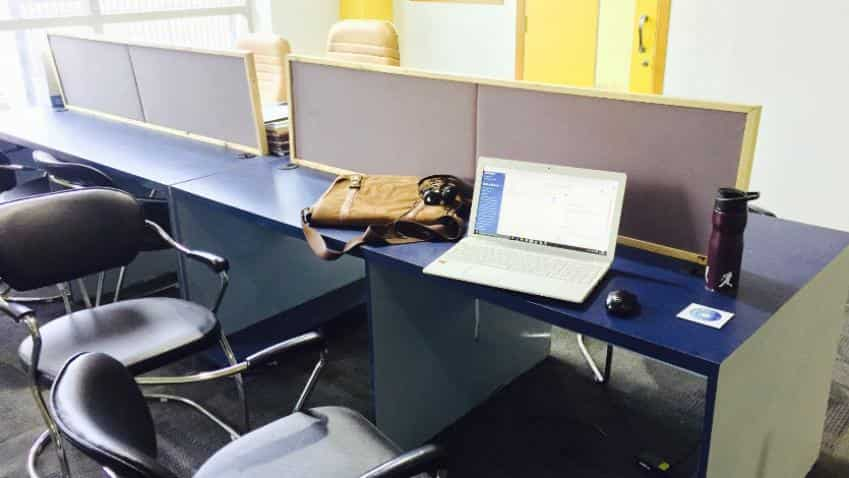 The momentum gained by co-working spaces in 2017 is likely to continue this year as well as large corporates look at consolidating businesses to maximise their productivity, says experts.
Co-working, also known as alternative workspaces, is recognised as a style of working as well as refers to the physical space where such a sharing community exists.
The co-working concept is not new, but what is exciting about it is the tremendous growth it has seen around the globe in the past several years as it is essentially the private sector's response to meet today's activity-based work requirements.
According to a study by property consultant Jones lang LaSalle, co-working is expected to receive investments worth USD 400 million by 2018.
The potential market size for the segment across the country currently stands in the range of 12-16 million seats.
"The demand for co-working spaces is no longer only limited to freelancers or start-up employees. The staff at small emerging businesses as well as large corporate offices are also looking to co-working spaces to maximise their productivity," JLL India CEO and country head Ramesh Nair said.
While freelancers are primarily focussed on the cost factor, start-ups and small and medium-sized enterprises (SMEs) focus on cost as well as infrastructure.
For large corporate firms, on the other hand, travel convenience is a high priority, and hence the prime office location is important as is infrastructure, he said.
Knight Frank India chief economist and national research director Samantak Das said co-working space is witnessing an increasing momentum as seen in not just the volumes of space taken up but also the diversity of players that are now queueing up to serve occupiers in this quality- starved office space market.
"In 2018, the shrinking availability of quality-leased office assets coupled with yields reaching historic lows will push investors to look at alternative segments like retail and warehousing. On the other hand, signing built to suit deals will become imminent for office occupiers," he said.
Realty services provider SILA founder and managing director Sahil Vora said co-working spaces have led to a significant supply in many micro markets and more planned for 2018.
"In the next couple years, we expect few large players to dominate and consolidate each market, which may lead to a painful exit for smaller players. The increased competition may also squeeze margins until the sector consolidates," he added.
Updated: Sun, Jan 07, 2018
06:28 pm
PTI