Apple hints at lowering iPhone prices. Is it enough?
Apple's CEO admitted that the price of iPhones are high and might consider lowering t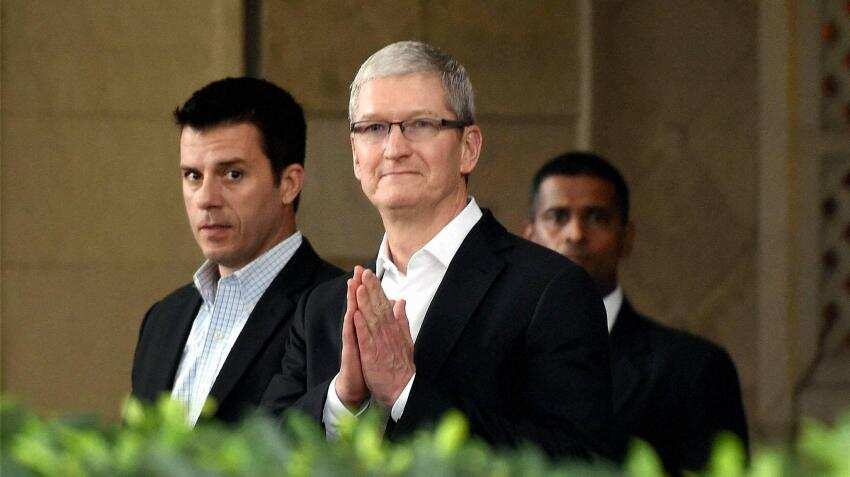 Tim Cook during his visit to India. Photo: PTI
Declining sales, lower revenues, very little innovation in products, are sounds of a death knell for many companies. Apple seems to be following this pattern currently.
Steve Jobs Apple's founder and former CEO had set the company apart from others by creating products from the Mac to the iPod and the iPhone, and premium pricing. He created aspirational value for the brand, which made them the market leaders of the premium technology segment.
Today, however, Apple is facing an identity crisis and the last bastion of Jobs, premium pricing, is about to fall as Cook in an interview admitted that iPhone prices are too high and the company would consider lowering it, according to a Business Insider report.
"I recognise that prices are high. We want to do things that lower that over time to the degree that we can," said Cook.
This comes at a time iPhone sales fell for the first time since 2007 and plummeted by 36% in Q1. Sales of iPhone account for 53.7% of Apple's revenues and a drop in sales has caused a 13% decline in revenue for the company. In Q1 iPhone revenues accounted for $32.9 billion of Apple's $50.6 billion revenue.
This is as China, which accounts for a fourth of Apple's revenues, plunged in by 12% from 18% a year ago. Strong competition from Chinese smartphone brands such as Huawei, Oppo and Xiaomi, apart from Samsung (all based on the Android ecosystem) have grown significantly. Apart from this Apple's sales globally has also been slipping too.
Apple also let go of Jobs legacy by choosing larger iPhones over the 4-inch design. This the company eventually back tracked to when it launched the iPhone SE.
This flip-flop in Apple's decisions has cost the company dearly. Thought it has gone back to the 4-inch iPhone design, the question remains whether it will change its price to cater to price-sensitive markets such as India in order to boost sales.
Will this be enough for the company to grow or has Apple started on the road that it once sent Nokia on.
Updated: Tue, May 24, 2016
11:13 am
Mumbai, ZeeBiz WebDesk