Wow! This singer just bought the magnificent Mercedes-Maybach G 650 Landaulet; check price, availability
Mercedes is one luxury auto brand that has great recall value in people's minds and that is the case when you may have just seen the car and not ever owned one! Mercedes vies with BMW, Jaguar, Land Rover even Saab for the attention of those who have immense amounts of money to spend. We are of course, talking about teh high-end cars in their stables in this specific case about a Mercedes luxury vehicle that is a limited edition offering. Without a doubt, you will have to shell out some whopping amounts to buy it. The ride, as promised, is magical, but then it adds to the buyer's status as few other flashy things can. The vehicle in question is often referred to as the world's most expensive SUV, the Mercedes-Maybach G 650 Landaulet, a one of its kind vehicle. This is a convertible SUV. While the driver and front passenger are accommodated under the closed roof, the rear passengers can revel in a maximum of comfort: at the press of a button, a large folding top opens electrically to offer a view of the blue sky. It does not need to be in the news to move numbers, but it has grabbed a few headlines now because rapper Drake has splurged around $600,000 to own this limited edition SUV of which only 99 models will be produced! Check out the key features of the SUV here:
Mercedes-Maybach G 650 Landaulet: Masterpiece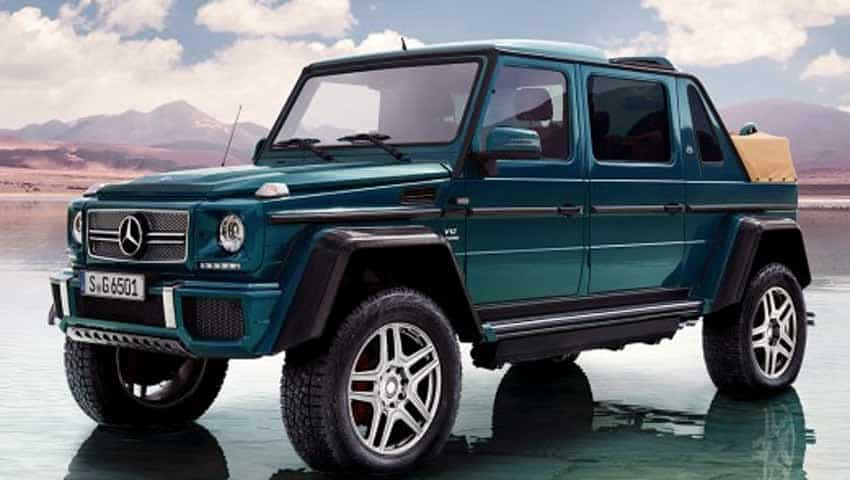 Mercedes-Maybach G 650 Landaulet: V12 engine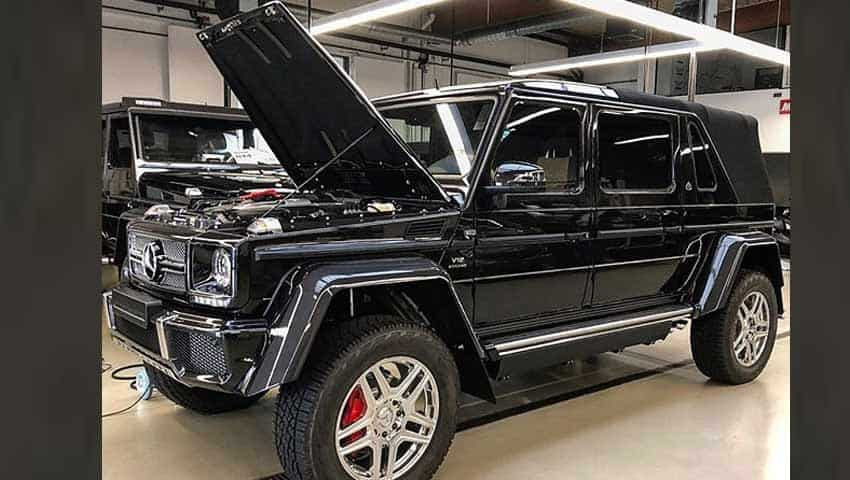 Mercedes-Maybach G 650 Landaulet: Luxurious chauffeur saloon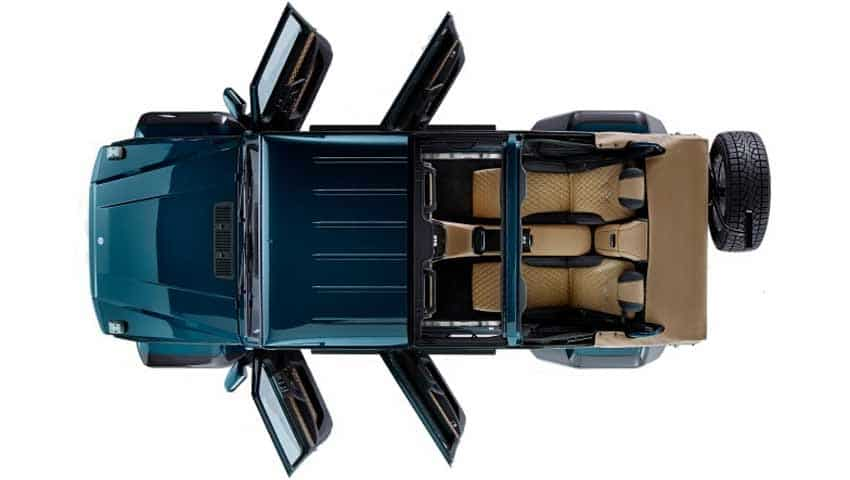 Mercedes-Maybach G 650 Landaulet: "With a length of 5345 millimetres, a wheelbase of 3428 millimetres, a height of 2235 millimetres, almost half a metre of ground clearance and ample space and comfort for four passengers, the G 650 Landaulet surpasses all standards. This extrovert G Class thus represents a unique combination of luxurious chauffeur saloon and off-roader," it claimed.
Mercedes-Maybach G 650 Landaulet: Electrically operated glass partition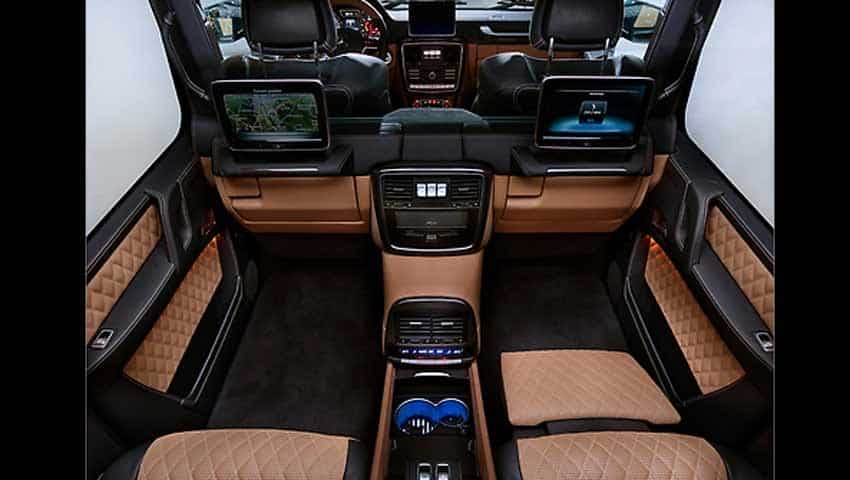 Mercedes-Maybach G 650 Landaulet: Multi-adjustable individual seats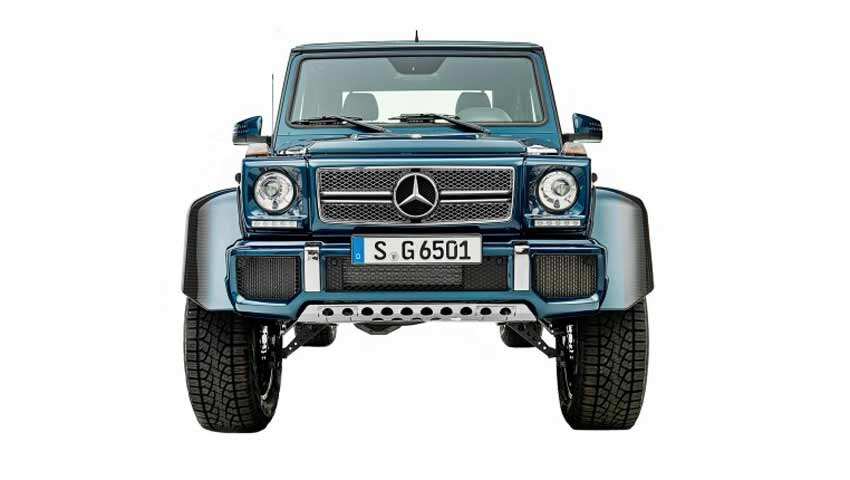 Mercedes-Maybach G 650 Landaulet: Its key design features in interior includes the electrically multi-adjustable individual seats, equipped with calf rests, massage programs – according to the principle of a relaxing hot-stone massage and a large business console with integrated folding tables and thermal cup holders between the individual seats.
Mercedes-Maybach G 650 Landaulet: Striking exterior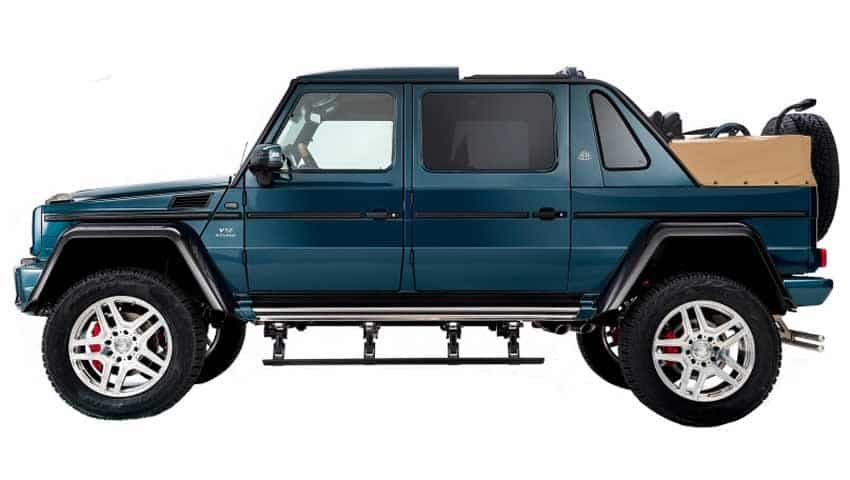 Mercedes-Maybach G 650 Landaulet: The exterior is striking, too. The radiator grille features a chrome-plated double louvre and a chrome-plated screen. Exclusive "LANDAULET" lettering is worked into the rim flanges of the ceramically polished, 55.9 cm (22-inch) 5 twin-spoke light-alloy wheels. Other exclusive design features include front and rear underride guards, large wheel-arch flares in genuine carbon fibre as well as, mounted on the right at the rear, the spare wheel with integral holder for the third brake light.