Maruti Suzuki AGM: Auto major reveals plans to double production capacity over 8 years
Maruti Suzuki India—whose popular models include Baleno, Swift, WagonR, Brezza and Ertiga—revealed at its 42th AGM plans to take its production capacity to 40 lakh vehicles over eight years.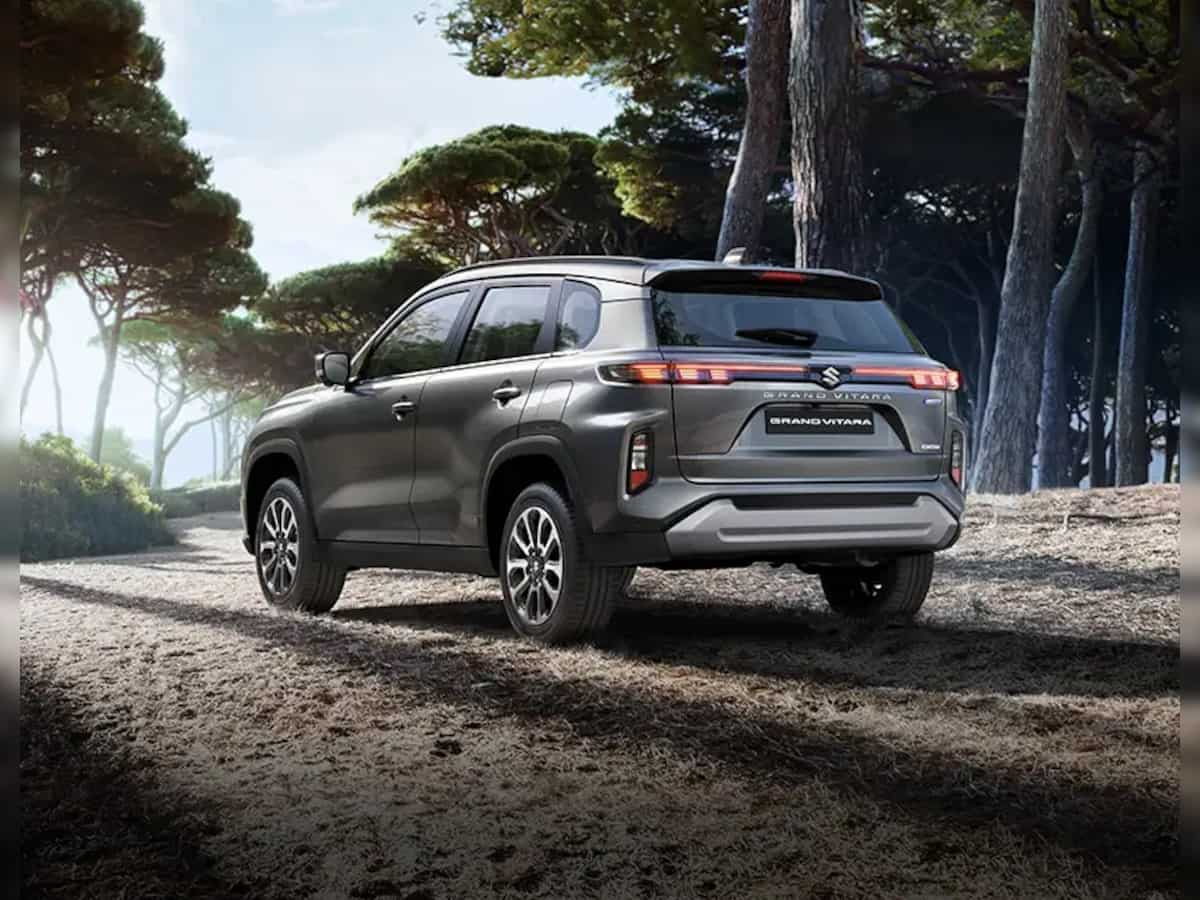 Maruti Suzuki India is the country's largest carmaker. | Image: nexaexperience.com
Maruti Suzuki India, the country's largest carmaker, plans to double its production capacity over the next eight years, its management said at its annual general meeting (AGM) on Tuesday. The auto major said it plans to take its capacity to 40 lakh vehicles over the eight-year period. Maruti Suzuki India—whose popular models include Baleno, Swift, WagonR, Brezza and Ertiga—was conducting its 42th AGM via video conferencing.
The company also said it plans to invest Rs 45,000 crore to double its production capacity.
Maruti Suzuki expects its export volumes to touch 8,00,000 cars by the financial year 2031, its Chairman RC Bhargava told shareholders. 
Earlier this year, the company's board had given an in-principle nod to create additional capacity of up to one million vehicles per year in light of estimated market demand including exports. 
Maruti Suzuki sold a total of 19,66,164 vehicles in the financial year 2022-23 year, comprising 17,06,831 units in the domestic market and record exports of 2,59,333 vehicles, despite missing production of about 1,70,000 units due to a shortage of electronic components.
The annual sales, for the year ended March 2023, translated to growth of 19 per cent compared to the previous year, according to a regulatory filing.
The Maruti Suzuki management also said it will discuss the prospect of splitting its stock in view of demand from shareholders. 
In a separate development, Maruti Suzuki's board approved the appointment of Arnab Roy as CFO Designate with effect from October 16, 2023, and as Whole-Time CFO with effect from January 1, 2024. The company's current CFO, Ajay Seth, will be superannuating with effect from the close of business hours on December 31, 2023, it said. 
Maruti Suzuki said Seth will continue to be a Member of the Executive Board.
The auto major's stock remained in the positive zone for much of the session before finishing with a gain of Rs 26, or 0.3 per cent, at Rs 9,621 apiece on BSE.   
Maruti Suzuki entered 2023-24 with a stunning performance in Q1 
Last month, Maruti Suzuki reported a strong set of quarterly results driven by robust orders while forecasting a rise in its average selling prices in the subsequent quarters. It registered a 145 per cent year-on-year jump in standalone net profit to Rs 2,485.1 crore for the quarter ended June 30, 2023. 
Its revenue for the three-month period grew to Rs 32,326.9 crore from Rs 26,499.8 crore a year ago, and its margin improved by 200 basis points to 9.2 per cent, according to a filing.
According to Zee Business research, Maruti Suzuki's quarterly revenue was estimated at Rs 31,650 crore and margin—a key measure of profitability—at 10.6 per cent. 
During the first three months of the financial year 2023-24, Maruti Suzuki sold a total of 4,98,030 vehicles, marking an increase of 6.4 per cent compared with the corresponding quarter a year ago, while its domestic sales grew 9.1 per cent. Read more on Maruti Suzuki Q1 results
Maruti Suzuki's EV push
The automaker plans to roll out six electric vehicles by 2030.
With inputs from agencies
Catch latest stock market updates here. For all other news related to business, politics, tech, sports and auto, visit Zeebiz.com.
Updated: Tue, Aug 29, 2023
03:36 pm
New Delhi, ZeeBiz WebDesk