Budget 2019: Good news! Planning to buy electric vehicle? Big relief announced - Auto players elated
Union Finance Minister Nirmala Sitharaman in her Budget 2019 speech announced a big relief for the people who are interested in buying electric vehicles.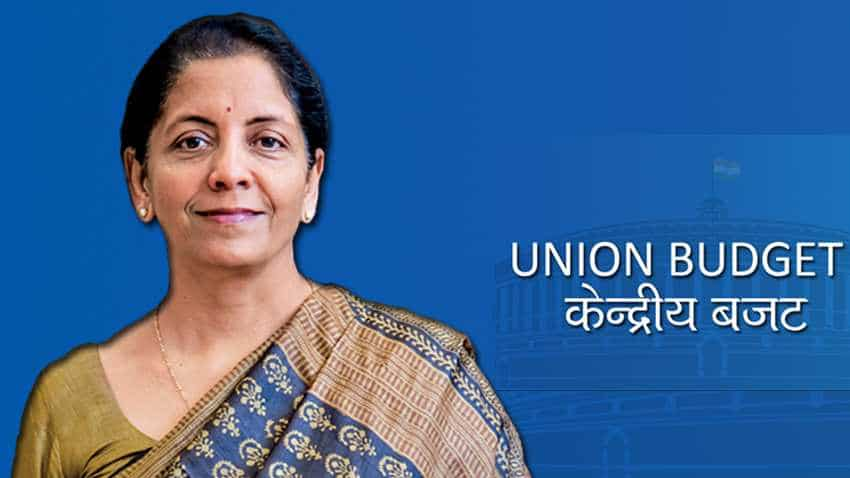 Budget 2019 has brought good news for those planning to buy electric vehicles.
Updated: Fri, Jul 05, 2019
05:58 pm
ZeeBiz WebDesk
Budget 2019 has brought good news for those planning to buy electric vehicles. Union Finance Minister Nirmala Sitharaman in her Budget 2019 speech announced a big relief for the people who are interested in buying electric vehicles. Giving a big boost to electric vehicles, Nirmala Sitharaman announced an additional income tax deduction of Rs 1.5 lakh on the interest paid on the loans taken to purchase electric vehicles!
Also, the Finance Minister said, "We envision India to become the global manufacturing hub of electric vehicles." Moreover, Sitharaman announced, "Customs duty on certain parts of electric vehicles being exempted to promote e-mobility." Additionally, Sitharaman informed that Modi government has already moved GST Council to reduce tax rate from 12% to 5% on electric vehicles.
EV manufacturers, associations, auto players laud Modi 2.0 for Budget 2019
Hero Electric
Naveen Munjal, Managing Director of Hero Electric, said, "The electric vehicle industry needed a substantial boost & support from the government and we welcome the government's recommendation of reduction of GST on EVs from 12% to 5%. In addition to this, income tax reduction of up to Rs 1.5 lakh on the interest paid on EV loans is an extremely positive move which will encourage customers to make a switch from ICE vehicles to EVs. Reduction in custom duty on lithium-ion cells would help local component manufacturers in scaling up the production thereby further reducing the overall upfront cost of electric vehicles in India. Government's continued emphasis on FAME II initiative and strengthening of EV infrastructure will definitely encourage manufacturers to further invest in the ecosystem thereby lowering both crude oil imports and air pollution leading to a cleaner and greener future."
"We are confident that such directives will boost up the rate of EV adoption in the country and will act as a catalyst in the government's aim of  faster adoption of electric vehicles and higher level of localization under the 'Make In India' initiative," Munjal added.
Society of Manufacturers of Electric Vehicles 
Reacting to the announcements made and relief given by Modi 2.0 in Budget 2019, Sohinder Gill, Director General, Society of Manufacturers of Electric Vehicles (SMEV) said, "The announcements on Electric Vehicles (EVs) in the union budget 2019-2020 bring cheers to both consumers as well as e-vehicle manufacturers."
"To make India as an EV manufacturing hub, decision on incentivizing EV manufacturing by extending benefits under Section 35AD(1) is a move in the right direction. It will help in the creation of a local manufacturing base and encourage component manufacturers to invest in the sector. Provision of additional income tax deduction of  an amount up to 1.5 Lakh rupees on purchase of EVs would encourage customers to opt for EVs. Additionally, bringing down custom duty on lithium-ion cells to nil would further cut down the cost of batteries and help local battery manufacturers to scale-up the business," Gill added. "We anticipate a brighter future ahead for the industry," Gill concludes.
SIAM welcomes support for Electric Vehicles
Congratulating the Finance Minister on her maiden Budget, Rajan Wadhera, President, SIAM has said that the automotive industry is happy that the Finance Minister has extended wholehearted support to electric mobility, but this will not help the automotive industry in emerging from the current steep slowdown it is facing today.
"We warmly welcome the various additional measures announced to promote EVs like reducing the GST to 5%, exemption in customs duty on EV parts and specially the Income Tax deduction on the interest component paid for loans taken for purchasing EVs. All these were recommendations given by SIAM and we are grateful to the FM for having accepted them. These measures will certainly help in making EVs more affordable and attractive to the consumers, which is in line with the recommendations made in the Economic Survey."
"However, the auto industry is currently going through a very difficult time and the industry was expecting some form of a stimulus package in the Budget in line with what had been done by Government during the previous two similar slowdowns. It is disappointing that the FM has not recognized the distress in the auto sector and not come out with any kind of support or stimulus, said Mr. Wadhera. However, the initiatives for improving liquidity in the market by capital infusion in the Banks should help the industry to some extent."
"Furthermore, the industry had expected that a voluntary scrappage policy would be announced which did not happen. There was also no announcement of extension of the 200% weighted deduction for R&D expenses. " 
"In fact, increasing the duties on auto parts and putting an additional cess on petrol and diesel could drive up costs of vehicles, specially where volumes are low and localization in not viable and the overall cost of operations of transport which could further aggravate the slowdown in the industry," cautioned Wadhera.
Droom.in
Sandeep Aggarwal, Founder & CEO, Droom.in, said, "A budget focussed towards economic growth and creating a conducive policy framework to boost investment and innovation in the country is what we were looking forward to. The cause taken up by the Finance Minister to build the necessary skillsets amongst the Indian youth in Artificial Intelligence, Big Data and Robotics signals the continuity of the initiatives that were kick-started with the Digital India initiative.  The focus on emerging skill sets will further strengthen our knowledge economy and technology-rich start-up ecosystem, eventually driving innovation. This will act as a catalyst for companies building business models of global scale, with the right kind of value offering coming from an Indian company."
Olectra Greentech
Naga Satyam, Executive Director, Olectra Greentech, manufacturer of Electric Buses, said, "It's more than what the EV industry has been expecting. There were doubts in the minds of investors about the intentions of the Government in terms of the EV industry. But the announcements made in the current year's budget must have definitely quelled their doubts."
"Also, with this budget Government has made it amply clear that EV manufacturing is the next big thing in its vision. Now, it is the responsibility of the industry to rise to the expectations of the Government and work towards more localisation," Naga Satyam added.
SmartE
Goldie Srivastava, Co-Founder and CEO, SmartE, said, "We welcome today's union budget announced by the honorable Finance Minister and the measures announced to boost the electric mobility sector in the country. The directive to the GST council to lower the GST rate on electric vehicles (EV) from 12% to 5% will be immensely beneficial to the overall industry and will certainly help spur the adoption of EVs."
"Moreover, the additional income tax deduction of Rs 1.5 lakh on the interest paid on loans to purchase EVs will boost consumer confidence leading to higher adoption. We echo the Government's vision to make India a hub for EV manufacturing and SmartE will continue to play an integral role in the development of the sector,"  Goldie Srivastava added.
Gegadyne Energy
Jubin Varghese, CEO & Founder of Gegadyne Energy, said, "The Govt has kept its promise of enabling an all-Electric Future by issuing tax rebate on interest paid (loan) on buying electric vehicles. This is a clear strategic shift towards behavioral change and is a positive step towards greener and sustainable mobility."
"With new lowered custom duties on EV components there will be a significant price reduction on the over all cost of the Electric Vehicle which in turn will be a catalyst in faster adaption of electric mobility throughout the country. Though the New Govt scheme to provide companies seting up battery manufacturing plants in the country with  investment linked income tax exemptions under 35 AD of the Income Tax Act and other indirect tax benefits  will be pivotal to live the EV dream," Varghese added.
Big Boy Toyz (pre-owned luxury car company
Jatin Ahuja, Founder, Big Boy Toyz, said, "The budget that has been introduced today is a welcoming one from the Government. The tax reduction to 25 % for companies with annual turnover of 400 crore is a blessing for a company like Big Boy Toyz which has an average annual turnover of 250 crore. It helps us save more and allows us to reinvest in the business thus giving a boost to the economy as a whole. The tax measures taken for the Electric Vehicle Segment was long overdue. The lowering of GST tax to 5% and additional income tax deduction of 1.5 lakh on interest on loans taken to purchase electric vehicles will motivate the players to invest and enter this segment more. Overall the budget has been a refreshing one to start off with."
Avis India, a self-drive car on rent firm
Sunil Gupta, MD & CEO, Avis India, "We are delighted with certain provisions made in the latest budget, as they underline the government's commitment to promoting EV adoption in India. The move to allow an additional tax deduction of INR 1.5 lakh on loans taken for EV purchase, in particular, will incentivize more Indian consumers to buy electric vehicles. Sustaining this momentum, however, will require a dedicated push to create a stronger EV support infrastructure on a pan-India level. We hope that the government will prioritize this aspect, as it will be integral to bolstering the growth of the country's EV industry and will also help in drastically reducing carbon emission and air pollution levels." 
Get Latest Business News, Stock Market Updates and Videos; Check your tax outgo through Income Tax Calculator and save money through our Personal Finance coverage. Check Business Breaking News Live on Zee Business Twitter and Facebook. Subscribe on YouTube.