Auto parts makers warn of job losses in sudden EV shift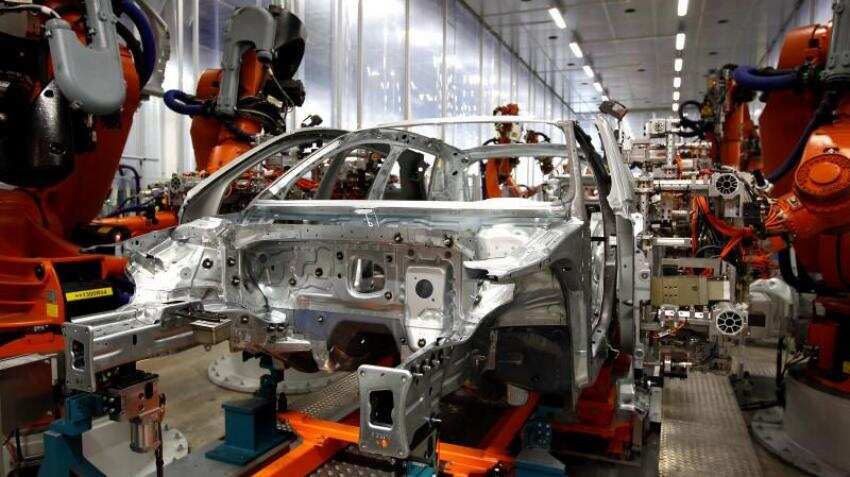 ACMA has also urged the government to promote hybrids and other forms of electrified vehicles. Image source: Reuters
Key Highlights:

1.5 million jobs could be lost if there was a sudden shift towards EVs.
34.5% of the two-wheelers plying on Indian roads can potentially be battery-run EVs by 2025.
40% of vehicles in India can be successfully shifted to fully electric powertrain by 2030
Auto parts makers have told the government that an abrupt move to large-scale adoption of electric vehicles (EVs) in the country could lead to massive job losses in the sector, reports Livemint.
 
1.5 million jobs could be lost if there was a sudden shift towards EVs said the companies under the leadership of industry body Automotive Component Manufacturers Association of India (ACMA). They also said that auto component suppliers are already making significant investments to shift to BS-VI technologies to be implemented in April 2020.
 
As per the report, such investments need to be amortized over a period of at least 10 years for a reasonable rate of return, the lobby group said.
 
According to the report, this comes at a time when the Union government, in order to tackle rising levels of pollution across the country, has been urging automobile manufacturers to shift towards making EVs by 2030, and is working on a roadmap for development of EVs.
 
Fearful of a wipeout of their businesses, auto parts makers have reportedly informed the government about their inability to invest in India's EV programme.
 
According to a study conducted by ACMA and German consulting firm Roland Berger, 34.5% of the two-wheelers plying on Indian roads can potentially be battery-run EVs by 2025.
 
The report says that EV penetration in buses, though, will depend on incentives given by the government. The study also points towards the fact that battery costs would drop by 30-35% by 2025, and traditional powertrain component makers should start developing technology related to EVs or risk ceding turf to Chinese original equipment manufacturers and component manufacturers.
 
ACMA has requested the government to consider a gradual adoption of EVs, thereby promoting electrification of powertrains, rather than an abrupt shift to pure EVs.
 
With such an approach, the end objective of EV deployment can be achieved in a phased manner with minimum impact on jobs, investments and growth of the industry, ACMA said in a note addressed to India's apex planning body NITI Aayog.
 
"Based on media articles of EV alone push, already component makers have started showing hesitation to make investments in ICE (internal combustion engine) technologies, which can impact growth of not only the component sector, but the auto sector as a whole," the note said.
 
According to a proposal by the Society of Indian Automobile Manufacturers, the industry body representing vehicle makers, 40% of vehicles in India can be successfully shifted to fully electric powertrain by 2030. This move would significantly impact component makers since most of the critical components of an EV are not made in India.
 
It has also mentioned that very few parts and materials of lithium ion batteries or electric motors can be procured in India.
 
"There is clearly a cost disadvantage for BEVs (battery-run electric vehicles) and hence volume will remain limited in medium term. Auto component suppliers would be very happy to invest in EV-related parts, but sufficient EV volumes are necessary to invite significant investments," ACMA said.
 
ACMA has also urged the government to promote hybrids and other forms of electrified vehicles.
 
"This shift to EVs will happen over a period of 20-30 years as opposed to an apprehension that it may happen overnight. A new ecosystem will be created along with the development of EVs, a portion of employment will shift there. Going forward in the next decade investment in internal combustion engines may come down," Kumar Kandaswami, partner, Deloitte India told Livemint.
 
Updated: Fri, Jan 19, 2018
02:19 pm
ZeeBiz WebDesk