Orient Exchange and Fintiba GmbH Join Forces to Empower Indian Students' Aspirations of Studying in Germany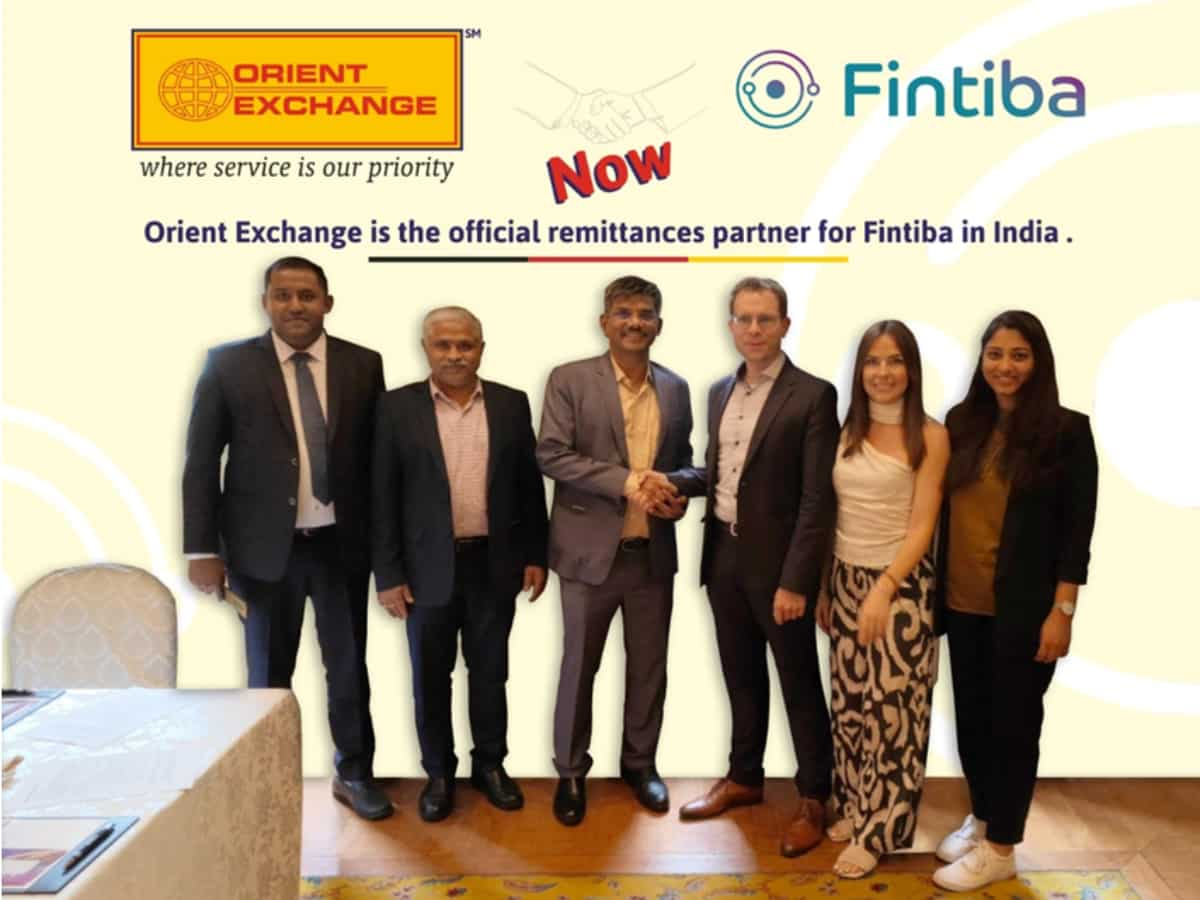 Orient Exchange and Financial Services (P) Ltd, a leading Bangalore-based financial institution authorised by the Reserve Bank of India as Dealer Cat-II, has announced its official partnership with Fintiba GmbH, the renowned German digital blocked account provider. This collaboration marks a significant milestone in enhancing financial solutions for Indian students pursuing higher education in Germany.
At the heart of this partnership lies the commitment to support Indian students in their academic journey abroad. As the official local partner for Fintiba in India, Orient Exchange supports Indian Students in opening blocked account and health insurance in Germany. This blocked account in Germany is a mandatory requirement for student visa applications, demonstrating sufficient financial means during their stay in Germany.
With an extensive network of 21 branches across major cities in India and a innovative online platform, Orient Exchange ensures accessibility for students from every corner of the country. Teaming up with Fintiba allows to streamline the process of opening blocked accounts, simplifying financial arrangements for students and easing the burden of compliance with German visa regulations.
Moreover, Orient Exchange will provide comprehensive support for all education-related International money transfer services. "We understand the challenges Indian students face when it comes to sending funds abroad for tuition fees and living expenses. With our expertise in foreign exchange and remittances, we guarantee secure and efficient transactions, allowing students to focus on their studies without worries about financial matters", says Bhaskar Rao. P., Managing Director of Orient Exchange.
He expressed his excitement about this collaboration, stating, "We are delighted to partner with Fintiba to empower Indian students' aspirations of studying in Germany. At Orient Exchange, we have always been dedicated to providing seamless financial solutions, and this alliance further strengthens our commitment to supporting students in their pursuit of higher education."
"Orient Exchange and Fintiba's strategic partnership sets a new benchmark in the realm of international education, where students' dreams are given the utmost priority. By working together, we aim to empower countless ambitious students to realize their academic potential in Germany, making their study-abroad journey a rewarding and stress-free experience."
About Orient Exchange and Financial Services (P) Ltd: Orient Exchange and Financial Services (P) Ltd is a Bengaluru-based financial institution authorized by the Reserve Bank of India as Dealer Cat-II. With a strong presence across major cities in India and a robust online platform, Orient Exchange specializes in foreign exchange, remittances, and financial services.
About Fintiba GmbH: Fintiba GmbH is a leading German digital solution provider committed to simplifying the process for international students aspiring to study in Germany. Through state-of-the-art digital solutions and strategic partnerships, Fintiba strives to create a seamless experience for students, enabling them to focus on their academic pursuits.
(Above mentioned article is consumer connect initiative. This article is a paid publication and does not have journalistic/editorial involvement of IDPL, and IDPL claims no responsibility whatsoever)
Updated: Tue, Aug 08, 2023
03:49 pm
ZeeBiz WebDesk