Matrix, Indiana Jones, Top Gun, to Godfather - let Keanu Reeves, Brad Pitt, Tom Hanks to Tom Cruise, make your Coronavirus lockdown bearable
IANS | Apr 02, 2020, 04:44 PM IST
Coronavrius lockdown Hollywood film listing: From cinematic gems to unexplored marvels to decades-old Hollywood classics, the streaming world is full of classic Hollywood movies that are not only binge-worthy during the lockdown but also promise to leave behind a feel good nostalgia. A revisit could be worth it. Here are a few old films that you might want to revisit and bust the stress of lockdown.
* It Could Happen To You (1994)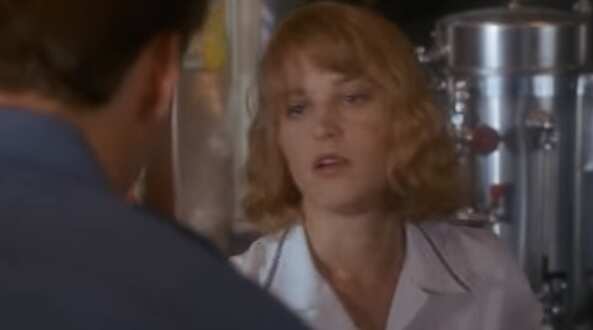 Based on a true incident, the romantic comedy-drama is about a New York City police officer (Nicolas Cage) who wins the lottery and splits his winnings with a waitress (Bridget Fonda). (Photo: YouTube)

* Indecent Proposal (1993)
Based on the novel of the same name by Jack Engelhard, it`s a story about a married couple who go through a turbulent time when a stranger`s offer a million dollars for the wife to spend the night with him. It is directed by Adrian Lyne, and stars Robert Redford, Demi Moore, Woody Harrelson and Seymour Cassel.

An erotic mystery psychological drama, the film was directed, produced and co-written by Stanley Kubrick. It is about the sexual adventures of Dr. Bill Harford, who is shocked when his wife, Alice, reveals that she had contemplated having an affair a year earlier. The film stars Tom Cruise and Nicole Kidman. (Photo: YouTube)

* Top Gun (1986)
"Top Gun" was apparently inspired by a magazine article on Navy pilots. The film followed the life of a fighter pilot and launched Tom Cruise`s career as a global action star. From iconic moments featuring Cruise on a motorcycle and flying a jet, a volleyball game, shirtless men, aerial tricks to its music, there are many reasons to watch the movie once again.

* Indiana Jones And The Raiders Of The Lost Ark (1981)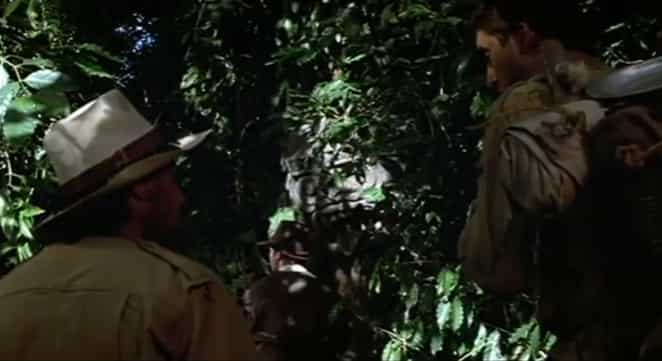 Directed by Steven Spielberg, the film stars Harrison Ford as archaeologist Indiana Jones, who battles a group of Nazis searching for the Ark of the Covenant. The film promises an adventurous ride to the jungle and back. (Photo: YouTube)

* Rambo: First Blood (1982)
The film is about Rambo, a troubled and misunderstood veteran, and his mission to rely on his combat and survival senses against the abusive law enforcement of the small town of Hope, Washington. This is an iconic Sylvester Stallone movie.

* Dirty Dancing (1987)
The romantic dance film stars Jennifer Grey as a young woman named Frances Houseman, who falls in love with dance instructor Johnny Castle (Patrick Swayze) during a vacation.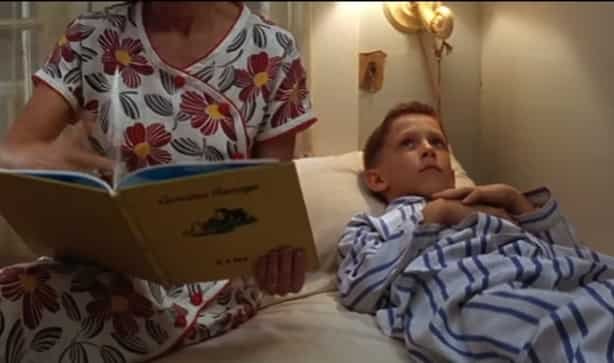 The American comedy-drama film based on the 1986 novel of the same name by Winston Groom. The story depicts several decades in the life of Forrest Gump (Tom Hanks), a slow-witted but kind-hearted man from Alabama who witnesses and unwittingly influences several defining historical events in the 20th century in the US. The film was directed by Robert Zemeck. (Photo: YouTube)

* The Shawshank Redemption (1994)
The film is based on Stephen King`s 1982 novella, "Rita Hayworth And Shawshank Redemption", and it tells the story of two prisoners who forge a lifelong friendship. These are Andy Dufresne (Tim Robbins), a man wrongly convicted for the murder of his wife and her lover, and Red (Morgan Freeman), who is serving out a life sentence. Frank Darabont`s film, widely considered a classic now.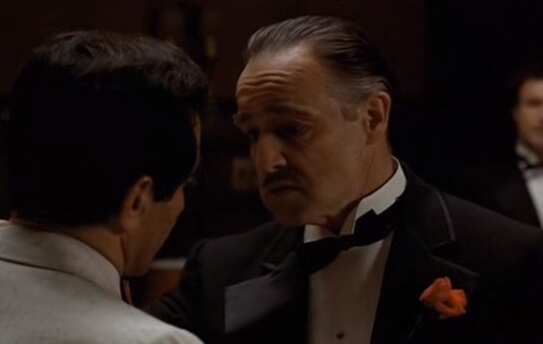 Francis Ford Coppola`s cinematic gem is about Don Vito Corleone, head of a mafia family, and how things turn dangerous when he decides to hand over his empire to his youngest son Michael. It stars Marlon Brando, Al Pacino, James Caan, Richard Castellano and Robert Duvall amongst others.

* The Matrix (1999)
The film tells the story of Thomas Anderson, a computer programmer, who leads a fight against powerful computers who have constructed his entire reality with a system called the Matrix. Starring Keanu Reeves, Laurence Fishburne, and Carrie-Anne Moss

* Seven (1995)
The thriller is about a serial killer who begins murdering people according to the seven deadly sins. It stars Brad Pitt, Morgan Freeman, Gwyneth Paltrow, Kevin Spacey and John C.