From $19,000 to $3,578, this Bitcoin year is a bittersweet symphony; is it end of this cryptocurrency?
Although being available since 2009, Bitcoin became an investors' favourite in the beginning of 2017. It was almost like there was unity in trading and everyone eyed only one investment option and that was Bitcoin.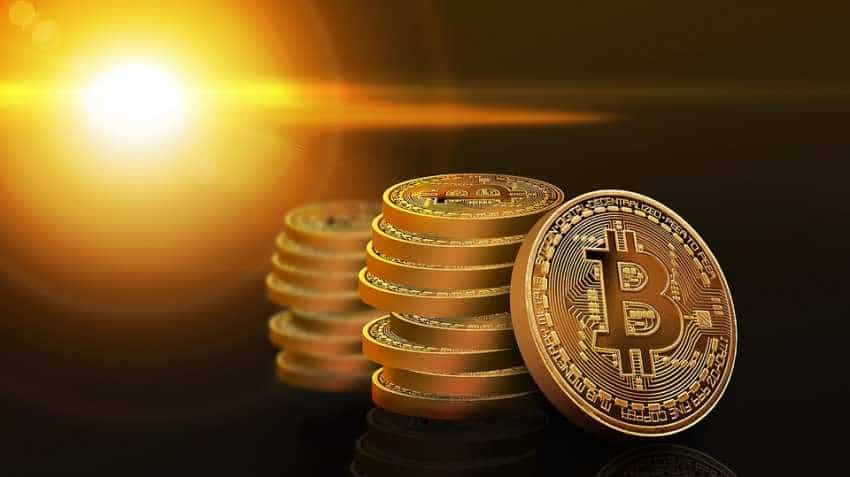 Although being available since 2009, Bitcoin became an investors' favourite in the beginning of 2017. Photo: Pixabay
Updated: Mon, Dec 10, 2018
11:06 am
Mumbai, ZeeBiz WebDesk
It was exactly this month last year, when every market expert, every investor had only one thought in mind and that was - what is Bitcoin, why is it rising to such an extreme level, is it safe to trade in or is it a bubble? Surely, it was a long list of questions, but that still did not stop any investor in looking to make money out of this digital coin. It was the month, where nobody could predict how far Bitcoin will rise. That was because many referred to it as a startup where analysis is still vague. Well, Bitcoin definitely was in the minds of many young and old investors, the result was that it was the most searched topic in 2017 as per Google trends. Bitcoin of course soared higher than in anyone's wildest imagination. However, even though many used it to evade tax, most just wanted to make fast money - lots of it! While Bitcoin was a door for getting rich fast, for government and regulators across globe it was a cause of concern. It even forced equity king Warren Buffett to say that the cryptocurrency was nothing but a bubble and will soon meet its just fate. 
Well, fate kicked-in the moment 2018 dawned. Now, that the current year is at the fag end, the journey of Bitcoin can be said to have turned into a bittersweet symphony. 
Although being available since 2009, Bitcoin became an investors' favourite in the beginning of 2017. It was almost like there was unity in trading and everyone eyed only one investment option and that was Bitcoin. 
Bitcoin became so popular that it spawned many other cryptocurrencies. In fact it actually made a gateway for cryptocurrency markets because since its glorious days began in 2017, there are now some 2,068 cryptocurrencies present for trading with a market capitalisation of $114.11 billion.
This was not the case a year ago, as during that time Bitcoin alone had a market valuation of $326 billion. 
In fact, on December 11, 2017, Bitcoin has just earmarked a level of $19,357 which was breathtaking, has now crashed to $3,562.96 today. 
For instance four years ago on December 1, 2014, the price of Bitcoin stood at $957.82, if we consider this then Bitcoin gave nearly 1,921% return to its investors on December 11,2017. If we compare performance of before 2014, then Bitcoin made many rich. It needs to be noted that, Bitcoin has also touched under $1 mark and even $10 mark between 2009 - 2013. In fact, Bitcoin has been a bubble that burst several times. 
Coming back to current scenario, Bitcoin has crashed miserably and somehow has become the exact story of those experts including Buffett who are against trading in this coin.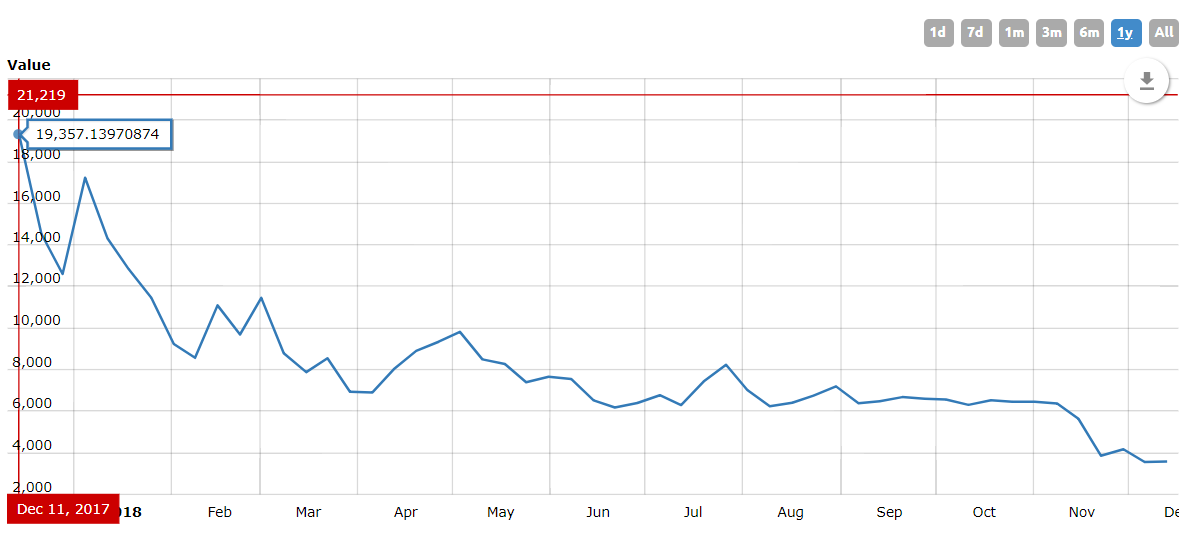 Simply put, Bitcoin has now plunged by nearly 82% in a year's time. 
This brings a question in many investors mind that, is it the end of Bitcoin or a greater good awaits? 
While no one predicts the exact picture of how Bitcoin will move ahead, but many have given their views about the possibilities. 
Bloomberg Crypto Summit held in London on Friday - the summit convened at the end of the bloodiest year yet for the nascent crypto market, in which more than $700 billion has been lost - tried to assess the damage and look ahead to 2019.
In a panel,  James Bevan, chief investment officer at CCLA Investment Management said, "I don't regard this as an existential crisis, I just regard it as a bump in the road and institutional investors have had plenty of bumps in the road in conventional currencies and transaction systems."
Lewis Fellas, chief investment officer at crypto fund Bletchley Park Asset Management in that panel reportedly added, "One of the hottest crazes in the world of crypto this year, stable coins, still has plenty of room to run."
Fellas believes that the cryptocurrencies are just getting started, in fact he sees huge expansion ahead. 
Dr. Rajkumar S. Adukia an author of some 200 plus books and also winner of National Book Honour Award 2018 says, "introduction of Crypto Currencies, specifically Bitcoin, has brought the concept of blockchain technology into the mainstream. A blockchain is a continuously growing distributed database that protects against tampering and revision of data. 
According to Adukia, one of the best things about the blockchain is that, because it is a decentralized system that exists between all permitted parties, there's no need to pay intermediaries (Middlemen) and it saves you time and conflict. Blockchains have their problems, but they are rated, undeniably, faster, cheaper, and more secure than traditional systems, which is why banks and governments are turning to them. 
From the above it can be said that Bitcoin may just be getting fueled up for a surge ahead! If it has tumbled currently, you might want to make an opportunity out of it, because a revolution in cryptocurrency awaits. That is, if you are a crypto believer! 
Get Latest Business News, Stock Market Updates and Videos; Check your tax outgo through Income Tax Calculator and save money through our Personal Finance coverage. Check Business Breaking News Live on Zee Business Twitter and Facebook. Subscribe on YouTube.