Bitcoin loses it's luster; will 2018 belong to other cryptocurrencies?
Performance of Bitcoin has been so volatile that it is very difficult for analysts to catch real sense of its valuation.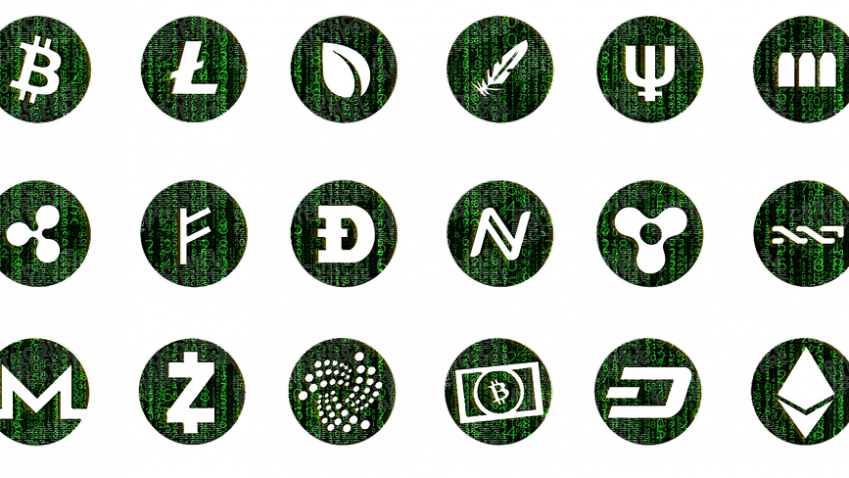 Representational Image: Photo: Pixabay
Updated: Wed, Jan 10, 2018
10:55 am
Mumbai, ZeeBiz WebDesk
The onset of the year 2018 has not been favourable for Bitcoin, as it started to loose its lustre in the last few weeks of 2017.
 
Otherwise, the virtual currency created a craze among people across the globe so much so that it touched a high of $19,694-level in the first three weeks of December 2017, touching a market valuation of over $234 billion.
 
It had swayed the mood of investors who boosted this digital coin by nearly 140,571.43% or 1406.71 times in the last five years. But times have changed and the cryptocurrency tumbled by 38.31% or $7,545.76 in the last three weeks.
 
Performance of Bitcoin has been so volatile that it is very difficult for analysts to catch real sense of its valuation.
 
Andrew Kenningham, Chief Global Economist at Capital Economic, says, "As with many start-ups, the "true" value of Bitcoin is unknown because it is unclear whether it has a longterm future."
 
Bitcoin remained the only cryptocurrency till 2011 holding 100% market capitalisation, but after 2011, over 1300 virtual currencies came into existence with a total market cap of over $300 billion.
 
While Bitcoin continues to trend in red, there are other cryptocurrencies which are gaining momentum in 2018.
 
Except Bitcoin, according to Coinmarket data, there are 12 digital currencies which are seeing uptick in their performance mostly because they are not highly valued as compared to Bitcoin.
 
Two cryptocurrencies namely Dash and NEM have gained nearly 7,500 times since their inception. This is quite interesting, as Bitcoin took eight years to see such high valuation, while these two managed to outrun Bitcoin in the last five years.
 
 
Dash
 
Dash came into existence during January 2014 with the name of Darkcoin, but was later rebranded as Dash in March 2015.
 
"Dash developed new methods for reducing the traceability of transactions by mixing many transactions together before sending them to the final destination. The process of mixing blurs the identity of the original sender," said Incrementum.
 
To increase its privacy further, Dash does not have a publicly available ledger. Recently, the developers made successful efforts to increase merchant acceptance of Dash.
 
Performance of Dash has been commendable, as it has increased 743,723.02% or 7438.23 times so far. Dash which started below $1 is now stands at $1591-level.
 
NEM
 
The New Economy Movement (NEM) launched in March 2015, brings new features to the blockchain system.
 
This cryptocurrency started out as little more than a proof-of-concept, but it has been picked up by the commercial blockchain Mijin, causing the value of XEM, the platform's currency to soar.
 
NEM, which started off below $0.000285, has shooted up to $2.09, gaining by 733,233.33% or 7333.33 times.
 
Here's a list of other cryptocurrencies that have been performing well so far.
 
Ethereum
 
Unlike Bitcoin, Litecoin and Dash, Ethereum is an infrastructure cryptocurrency that enables "smart" contracts – digital contracts that automatically execute pre-programmed agreements.
 
Launched in 2015, Ethereum provides a platform where decentralized applications can be built and operated by anyone. Also, Ethereum smart contracts operate without downtime or censorship.
 
As per Incrementum, Etheruem's market capitalisation is approximately $44 billion with approximately 94 million ethers and a price of $460 per token.
 
Ethereum now stands at the third place with a market cap of $72 billion, and has gained by 91,519.55% or 916.20 times.
 
Ripple
 
Introduced in 2012, Ripple was co-founded by Chris Larsen and Jed McCaleb. The coin is labelled as a XRP.
 
This digital currency acts as a bridge to other currencies. One key point of Ripple is that it does not discriminate between one fiat/crypto currency and another, therefore, makes it easy for any currency to be exchanged for another.
 
Ripple has managed to become the second highest valuable cryptocurrency, having market cap of over $100 billion. Ripple grew by a massive 64,673.89% or 647.74 times across nations.
 
Stellar
 
Born in 2014, Stellar comes as an open source blockchain that allows cross-border transactions with equal access for all participants.
 
According to Inverse.com, data Stellar promises transaction times of two to five seconds with fees of just a fraction of a cent.
 
Stellar has grown by a whopping 30,968.58% or 310.69 times since its inception.
 
Monero
 
Monero was introduced to the world in April 2014, and as per Investopedia, this coin soon spiked great interest among cryptography community.
 
Monero has been launched with a strong focus on decentralisation and scalability, as it enables complete privacy by using a special technique called "ring signatures".
 
This cryptocurrency traded below $2 in 2014, climbed to over $450 recently, surging by 25667.98% or 257.68 times.
 
NEO
 
NEO is a blockchain project launched in China. This digital coin is a platform that enables the development of digital assets and smart contracts.
 
Launched as Antshares in 2014, it was soon changed to NEO in June 2017, supporting 10,000 transactions per second. Since its introduction, NEO which stood below $1 in 2014 soared to $118-level - growing by 21356.56% or 214.56 times.
 
Barring these cryptocurencies, there are other virtual currencies including Litecoin, Bitcoin Cash, TRON, IOTA and Cardano
 
Litecoin came into existence in 2011, and is often referred to as "silver". This has jumped by 8184.65% or 82.84 times so far.
 
A month ago anyone hardly knew about TRON in the cryptocurrency market, but it started to steal limelight this week as it has surged 15031.11% or 151.31 times.
 
Just like Ripple, market valuation of TRON rose by six-folds from $2.8 billion on January 1 to $18.7 billion on January 5, 2018.
 
IOTA, which was founded in 2015, focused on providing secure communication and payment between machines on the Internet of Things. It has increased by 720.67% so far, and reached over $5 from $0.6385 in 2014.
 
Cardano is a project that began in 2015 as an effort to change the way cryptocurrencies work. This has surged 4800.22% clocking over $1.24-mark.
 
Bitcoin was split on August 1, 2017, and a chain coming out of it was set up, and was termed as Bitcoin Cash (BCH).
 
Bitcoin Cash has witnessed a jump of 629.31% clocking over $4,000-mark from $550-level in August 2017.
 
The furture scenario
 
Paul Vigna, an expert, in Incrementum report said, "At their core, cryptocurrencies are built around the principle of a universal, inviolable ledger, one that is made fully public and is constantly being verified by these high-powered computers, each essentially acting independently of the others."
 
Andrew Kenningham, however, said, "We will have more to say about the economics of cryptocurrencies in the coming months for now the key point is that it is a curiosity, but not a major economic risk."
 
"But we doubt that any cryptocurrency will become a serious rival to the dollar or other major fiat currencies, many of which have centuries of history behind them and the backing of governments and central banks," Kenningham added.
Get Latest Business News, Stock Market Updates and Videos; Check your tax outgo through Income Tax Calculator and save money through our Personal Finance coverage. Check Business Breaking News Live on Zee Business Twitter and Facebook. Subscribe on YouTube.