Domestic tour operators welcome govt move to defer hike in TCS on overseas packages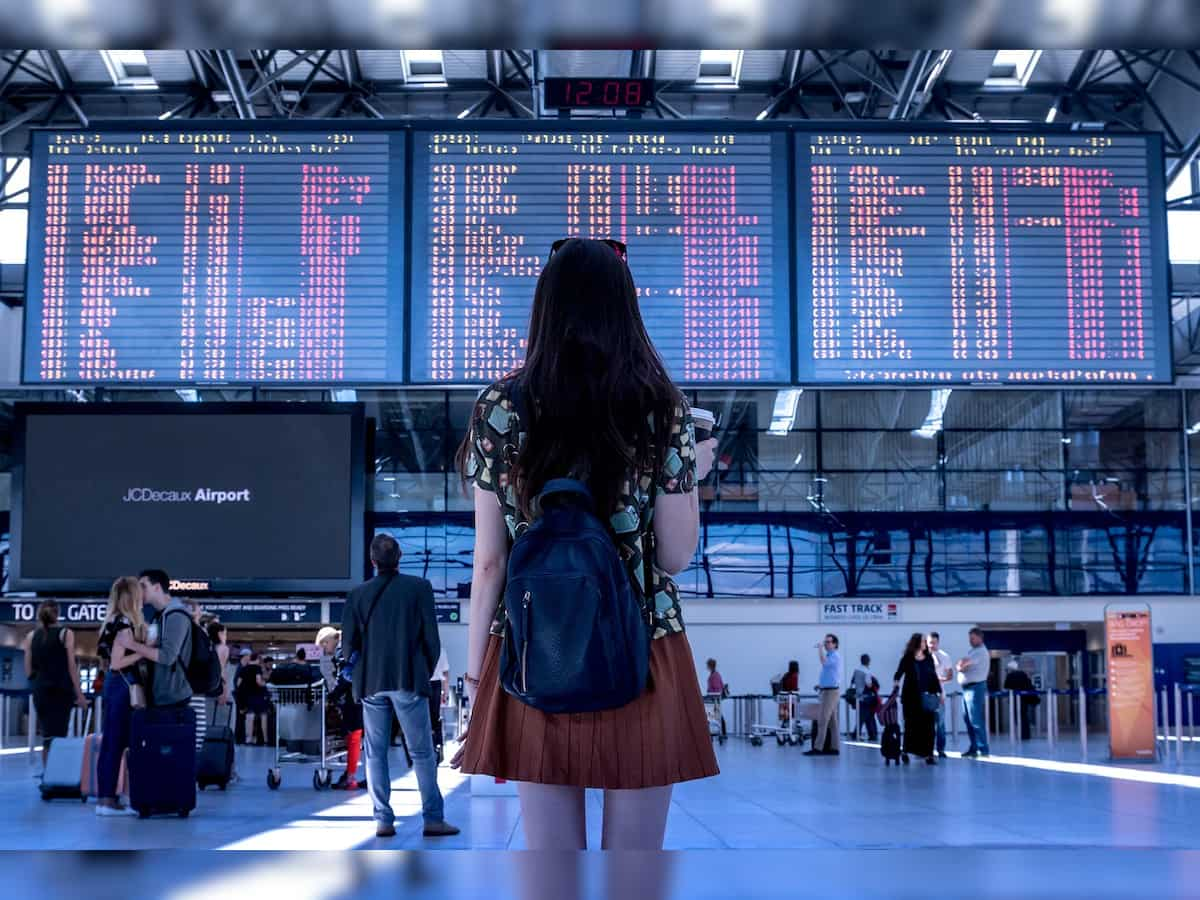 Indian Association of Tour Operators (IATO) thanked the government for giving partial relief of deferring Tax Collection at Source (TCS) on the overseas tour packages. (Image: Pixabay)
Domestic tour operators on Thursday welcomed the government's move to defer hike in tax collection at source on overseas tour packages till September 30 calling but reiterated that it should be brought down to 2.5 per cent. In a statement, Indian Association of Tour Operators (IATO) -- the apex body of tour operators in the country with more than 1,700 members -- thanked the government for "giving partial relief of deferring Tax Collection at Source (TCS) on the overseas tour packages till September 30, 2023, and also for withdrawing increase of TCS percentage from 5 per cent to 20 per cent on amount up to Rs 7 lakh per annum".
"Though we are happy with this rollback, our long-standing demand is that the TCS should be reduced to 2.5 per cent as the main objective of the government is to bring more people into the tax net...," IATO President Rajiv Mehra said. He further said, "...If the government reduces the TCS percentage on overseas tour packages, a higher number of people will book through the Indian tour operators who are registered in India, instead of booking tours directly with the foreign tour operators or booking online tour operators who are not registered in India and are not liable to collect tax at source." Federation of Associations in Indian Tourism and Hospitality (FAITH) Vice Chairperson Jyoti Mayal said as understood from the government circular, TCS will continue to be 5 per cent up to Rs 7 lakh per individual on outbound tours even after October 1, post which 20 per cent will be levied on Rs 7 lakh-plus spend.
"If this is so, then even if not a full relief this is partial relief for our travel agents on retaining their competitiveness somewhat against global players," she said in a statement. However, Mayal added, "I think the government needs to consider the compliance deliverables on the agents. The transaction needs to be under the purview of the traveller and the bank. The agents do not have so much back office support." The government on Wednesday dropped plans to levy tax collected at source (TCS) on overseas payments made through international credit cards and said such expenses will be included in the Liberalised Remittance Scheme (LRS) of the RBI.
The Finance Ministry has also deferred by three months the implementation of a higher Tax Collected at Source (TCS) rate of 20 per cent on expenditures made under LRS and overseas tour packages till September 30. The new rates will come into effect from October 1. Thomas Cook (India) Ltd Executive Director & CEO Mahesh Iyer said the government's decision to defer increase in the tax collected at source to 20 per cent on expenditures made under the liberalised remittance scheme will help create a level playing field through discussion and inputs from relevant stakeholders.
"On behalf of the travel services industry, we welcome the government's announcement to defer the proposed increase in the TCS rate for remittances under LRS to October 1, 2023," Iyer said in a statement. Further, Iyer said, "We appreciate the government's initiative that will help create a level playing field - taking on board inputs from relevant stakeholders, including travel and authorised foreign exchange players." On the clarification regarding the threshold of Rs 7 lakh per individual per financial year across all modes of payment regardless of purpose, he said it "will go a long way in aiding the buoyancy being witnessed in the travel industry, which is still recovering from two consecutive years of the impact of the global pandemic." Iyer said as
India's leading foreign exchange provider, Thomas Cook (India) believes that "this positive announcement also brings in much-needed clarity with Prepaid Forex cards (the preferred mode of transactions for overseas travellers) now being treated on par with credit/debit cards." Earlier, domestic travel agents had pointed out that they were disadvantaged against overseas service providers even after the government's clarification that it did not intend to levy TCS on small transactions and that payments made by individuals using their international debit or credit cards up to Rs 7 lakh for foreign travel per financial year will be excluded from LRS limits.
Updated: Thu, Jun 29, 2023
06:02 pm
New Delhi, PTI