IND Vs NED LIVE Score, ICC World CUP 2023 Warm-Up Highlights: India vs Netherlands warm-up match in Thiruvananthapuram called off due to rain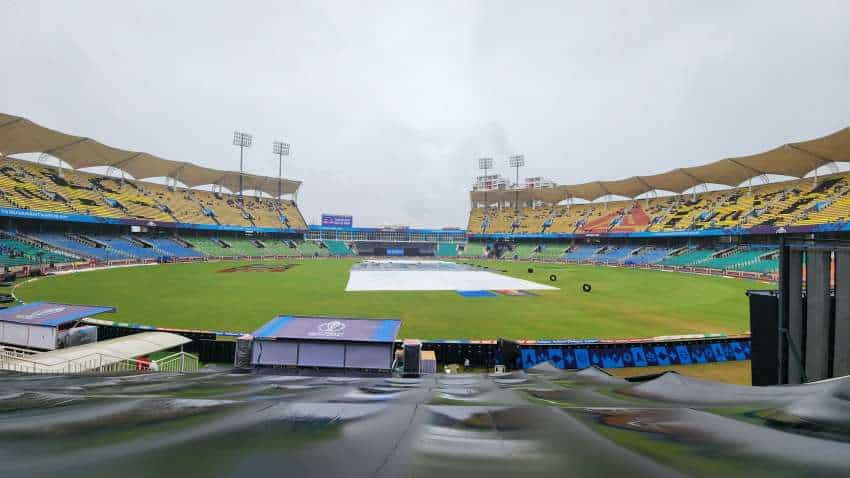 IND Vs NED ICC World CUP 2023 Warm-Up Match Highlights: What turned out to be a complete dampener for India, their second warm-up match for the ICC World Cup 2023 against Netherlands at the Greenfields Stadium, Thiruvananthapuram, on Tuesday (October 3, 2023), was called off due to incessant rains. The Rohit Sharma-led side's match against Scott Edwards-led Netherlands team was washed out without the toss being held and a single ball being bowled. It was a complete disappointment for audience at the Greenfields Stadium and onlookers watching the match on Disney Hostar's app and website as they were devoid of action before India start their ICC World Cup campaign against Australia at the MA Chidambaram Stadium in Chennai on October 8. The match on Tuesday also followed India's first warm-up match against Joe Root-led England, which was also washed out because of heavy rains.

Weather in Thiruvananthapuram was cloudy since yesterday and the spells of rain on Monday gave impression that the rain may continue on Tuesday. The rain started and didn't stop when skippers Rohit and Edwards were about to come out for the toss. The rain stopped and restarted but it didn't allow the Greenfields ground to be in a state where they match could be started. With no respite from the rain, the umpired decided to abandon the match.

Also Read: IND vs NED, ODI World Cup warm-up, Free Live streaming: When and How to Watch India vs Netherlands ICC World Cup 2023 Match Live on Web, TV, mobile apps online

ZeeBiz will give more updates about the match. Stay tuned with ZeeBiz to get more updates about the match.
Latest Updates