WhatsApp working on GDPR data privacy option for users: Report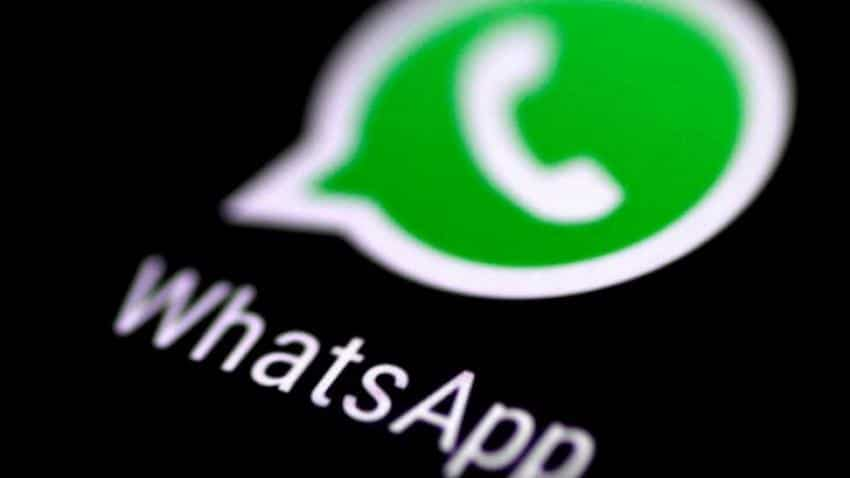 Facebook-owned WhatsApp is working on a new data privacy option. Image source: Reuters
As the European Union (EU) prepares to introduce the General Data Protection Regulation (GDPR) in May to harmonise data privacy laws, Facebook-owned WhatsApp is reportedly working on a new data privacy option in compliance with the new legislation.
The new WhatsApp feature, to be remotely enabled by "no later than May 25" for its over one billion users, will also reportedly be extended to Facebook and Instagram, WABetaInfo, a popular website that tests new WhatsApp features early, said on Tuesday.
"WhatsApp has submitted a new update through the Google Play Beta Programme, bringing the version up to 2.18.50. A new GDPR privacy option is under development that will also affect Facebook family of companies," the website said.
The new feature will offer users more control over their data on Internet, ensuring more protection transparency and uniformity for them.
Under the "Account" settings, the users will see a new icon titled "Download my data". "Create a report of data from your account. This file can be ported to another service or maintained for backup," the instructions in the Beta version read.
The process may require time and WhatsApp will notify the user when the report is ready to be downloaded.
"We will send you a notification when the data is ready. This can take as long as 20 days. Your report will be deleted from the server in 30 days," the instructions continued.
The feature is currently under development and will be remotely enabled in next updates, the report said.
The EU GDPR, effective from May 25 this year, replaces the Data Protection Directive "95/46/EC" and has been designed to harmonise data privacy laws across Europe -- to protect and empower all EU citizens data privacy and to reshape the way organisations across the region approach data privacy.
After four years of debate, the GDPR was finally approved by the EU Parliament on April 14, 2016. Organisations that fail to comply with the new regulation may face hefty fines.
The EU data regulators are concerned over WhatsApp`s sharing of user data with parent company Facebook.
On August 25, 2016, WhatsApp released a new version of its Terms of Service and Privacy Policy where it explained that "from now on, its users` data is transferred to Facebook for three purposes: targeted advertising, security and evaluation and improvement of services (business intelligence)".
Concerned over data privacy of its citizens, France`s privacy watchdog in December issued formal notice to WhatsApp, asking the popular mobile messaging app to stop sharing user data with the parent company Facebook within a month.
Germany has ordered Facebook to stop collecting data from WhatsApp users.
The Supreme Court of India has also directed WhatsApp and Facebook to specify whether they were sharing the data with any third-party entity.
 
Updated: Tue, Feb 13, 2018
04:30 pm
IANS