Using smartphone? Beware! Not good news, you are being tracked? Be smart, turn it off; this is how
However, did you know that there are apps on your smartphone that track you everywhere you go! Not just once a day, but 14,000 times a day!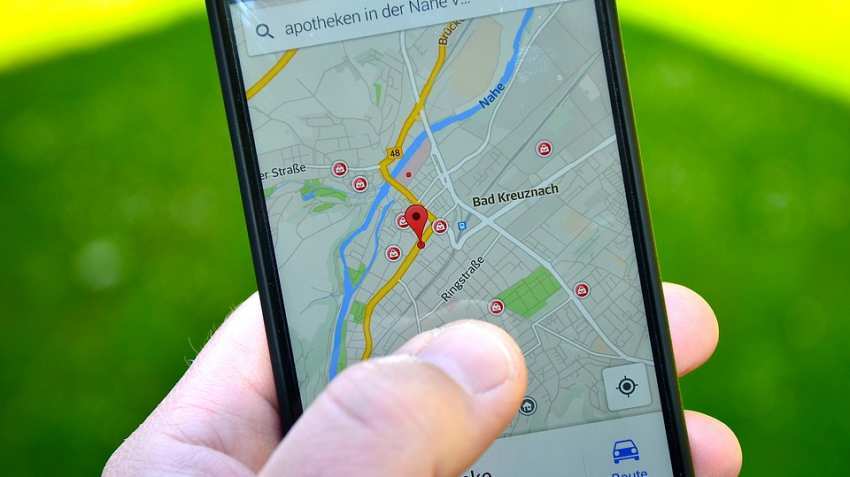 Did you know that these apps do not just follow you everywhere, but also share your whereabouts on a constant basis. Photo: Pixabay
Technology can be referred as both boon and a curse. Yes, because of technology life has become easier than ever before, but then, it also means you are 'on-call' virtually through the day and night. For instance, you can talk to your loved ones within a span of seconds anywhere around the world. Not only this, you can store data, information, photos and more. On the other hand, make no mistake, technology also comes as a terror! Imagine what you go through when you get news that you have lost hefty money after your bank account was hacked!
There is no simple way of getting rid of the pain that technology brings. However, there is relief for common man and we highlight some of the steps that can be taken to prevent shocks like the one mentioned above.
 Almost everyone has a smartphone. However, did you know that there are apps on your smartphone that track you everywhere you go! Not just once a day, but 14,000 times a day! Yes, you read that right! Much to your horror, did you know that these apps do not just follow you everywhere, but also share your whereabouts on a constant basis. 
Yes, it can be quite scary when you become aware that your app is tracking you. 
It is no mystery that apps track you. After all, Google's gmail knows your personal information like bank account details, phone number etc. Even Facebook is aware of your whereabouts when you try to send notifications. 
Google also knows your search topics on their engine, and you should not be surprised if you see an advertisement of your searches on your other social media apps. It's all a part of a business and social media apps like Instagram, Facebook, WhatsApp and many more that's how they manage to lure you.
Apart from that, there are a host of phone tracker apps that take into account your Text message, Call, email and satellite address locator.
For instance, when you open your Google Maps and feed in the information of destination you want to travel, then Google already knows where you are and calculates your time period of travelling and guides you with route. Yes, it helps you reach your destination, but teh app also remembers forever your travel trends and will throw up ads based on location and even habits or preferences.
Even Snapchat reveals your location to your friends.
On Monday, e-commerce giant Amazon revealed that Alexa, its voice assistant, will now be set up for performing location-based tasks. Simply put, Alexa will remind you of all those work you are planning to do on a certain location. 
Hence, if you thought you are not being tracked then you are wrong. The more deeper you look into an app, the more perplexed you will get. 
But let's be honest, nobody likes to be tracked. No one wants their every move to be stored in by some data hoarder who can misuse it. So many instances of misuse have happened in recent months.
 Since everyone loves their privacy, there are certain boundaries that need to be kept when it comes to operating an app. It can be frustrating! 
The New York Times report in a new investigation reveals that some smartphone apps receive data on users' precise locations more than 14,000 times a day.
Every phone which is being tracked is generally identified with unique ID rather phone number or person's name. However, the Times report says, "the millions of location points collected by the apps are accurate to "within a few yards" and can reveal people's daily movements "in startling detail."
Reportedly, At least 75 companies receive anonymous, precise location data from apps whose users enable location services to get local news and weather or other information. Several of those businesses claim to track up to 200 million mobile devices in the United States - about half those in use last year.
The key to these apps ability to track you is that they often demand from a user the access to or enabling of location-tracking services for better functionality. 
Guess what! According to Times, the privacy policies people accept without thinking twice are often "incomplete or misleading," and companies use these permissions to sell your location data.
It is very important to be aware whether you are being tracked or not. How should you control your apps, which track you? Let's find out.
The most basic and easiest way to turn off location tracking on your app, is to go manually in your settings of Android or iPhone smartphones. 
iPhones! 
Location Services is designed to protect your information and enable you to choose what you share.
Location Services uses GPS and Bluetooth (where those are available) along with crowd-sourced Wi-Fi hotspot and cell tower locations to determine your device's approximate location. 
You can turn Location Services on or off at Settings > Privacy > Location Services.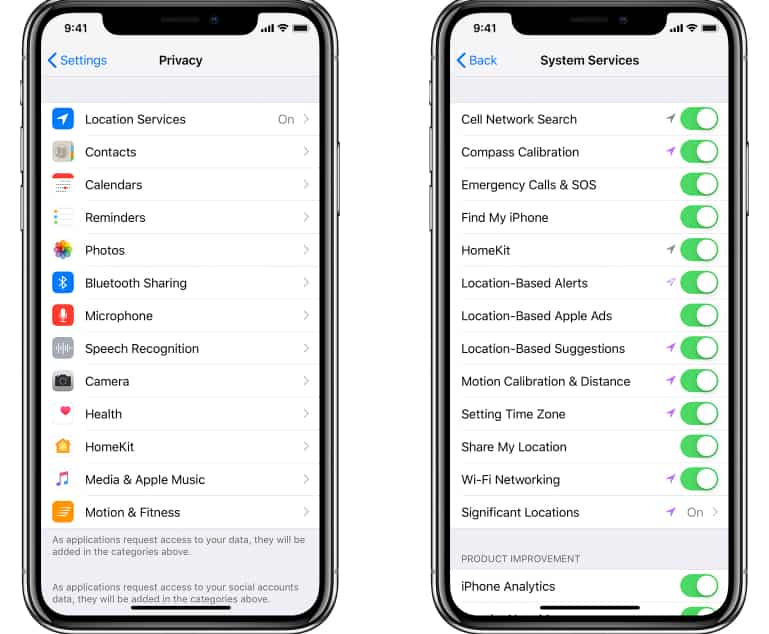 You can individually control which apps and system services have access to Location Services data. When Location Services are off, apps can't use your location in the foreground or background. 
Reset or disable Location Services on iPhone.
Location warnings are the requests that apps (such as Camera, Compass, and Maps as well as location-based third-party apps) make to use Location Services with those apps. An app will ask for permission the first time it needs to access Location Services data. Tapping Allow will give that app permission to use Location Services as needed.
Tapping Don't Allow will prevent an app from accessing Location Services data. Apps won't use your location until they have asked for your permission and you grant permission.
If you would like to reset all of your location settings to the factory default, go to Settings > General > Reset and tap Reset Location & Privacy. 
When your location and privacy settings are reset, apps will stop using your location until you grant them permission.
Turn location off on Android! 
Step 1 - Open your device's Settings app.
Step 2 - Tap Security & location and then Location.
Step 3 - Tap Advanced and then Google Location Accuracy. Note: If you don't see "Advanced" or if you see "Mode," 
Step 4- Turn Improve Location Accuracy on or off.
So, remain alert at all times and avoid getting misled by your smartphone app. Know how your app works, but remember all the settings you have made and know which app has an access to your location. The same also applies to your use of internet search engines too!
 
Get Latest Business News, Stock Market Updates and Videos; Check your tax outgo through Income Tax Calculator and save money through our Personal Finance coverage. Check Business Breaking News Live on Zee Business Twitter and Facebook. Subscribe on YouTube.