Poor Zuck? How much more money will Mark Zuckerberg lose by 2018 end? Wealth declines by $21 bn; things are really depressing at Facebook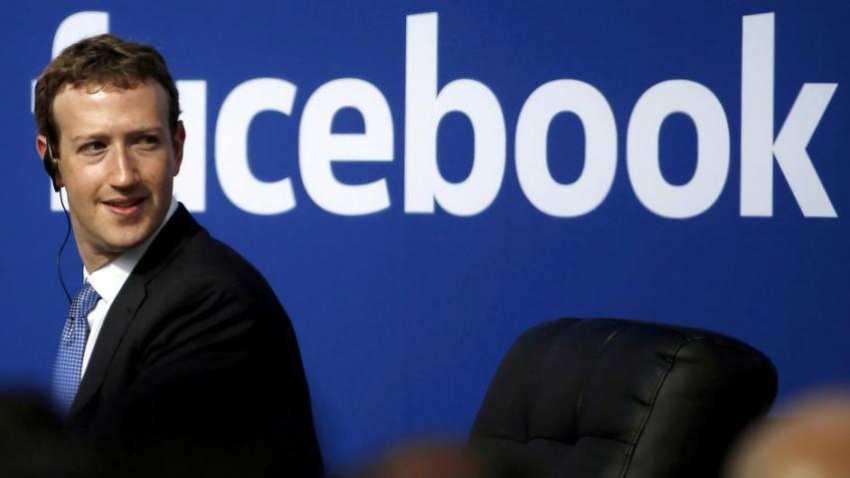 Representational Image: Photo: Reuters
Updated: Tue, Nov 20, 2018
06:54 pm
Mumbai, ZeeBiz WebDesk
When I first subscribed as a user on Facebook, it felt exciting, different even amazing at many levels. The belief in this social network was at its zenith and that nothing could really go wrong with this social media giant that allowed people to connect across the world. And why not? After all, Facebook was led by an intelligent and young person who not only appeared honest in his intentions but even seemed to be walking the talk that most people wanted to hear - a complete siding with liberty, privacy and backing the rights of the people, with a no nonsense approach to match. This opinion received a few dents as the years passed but changed totally in the US 2016 election - it burned a big hole in Facebook's carefully crafted image and raised questions about its moral compass.
 
In fact, things have gone from bad to worse and hence on to depressing as Facebook co-founder Mark Zuckerberg increasingly came across as a man more interested in making money, getting cosy with politicians than preserving privacy of users - things deteriorated to such a level that Facebook faced flak of having been used by some powers to wreck the US poll. The situation is such, many are now doubting why has Facebook even been allowed to remain in the world. Nevertheless, the damage for Facebook, Mark Zuckerberg and investors, has been severe.
 
Yesterday, it was seen that the Facebook share price crashed below $130, while in the similar lines its founder Zuckerberg got poorer by nearly $21 billion and now plunged to seventh spot in billionaires wealth list. The real question is till when will Facebook's downfall will continue, how much money will Zuckerberg lose, how much its share price tumble? Also, for those who may be interested, is Facebook still worth investing or is it dead in the waters? A long list of questions,  with just bleak answers being thrown up! 
A reality check! 
On Monday, the share price of Facebook tumbled by as much as 5.7% at $131.59 which was near its 52-week low. Today, the stock price is trading below 1% at $130.24, as per Marketwatch. 
Such outcome was due to an embarrassing disclosure made by The New York Times, claiming that how Facebook ignored and attempted to conceal Russian meddling on its platform during the 2016 presidential election. 
When this news hit the headlines, Zuckerberg played the blame-game card. Reportedly, he acknowledged the company was slow to respond to Russian interference, but he and Chief Operating Officer Sheryl Sandberg vehemently challenged the story's premise.
Now this has stirred up bad blood in Facebook management itself. Because Sandberg blasted critics by saying, "The allegations saying I personally stood in the way are also just plain wrong. This was an investigation of a foreign actor trying to interfere in our election. Nothing could be more important to me or to Facebook."
Sandberg took to her Facebook blog and posted key details about the US 2016 elections. 
Sandberg said, "As Mark and I both told Congress, leading up to Election Day in November 2016, we detected and dealt with several threats with ties to Russia and reported what we found to law enforcement. These were known traditional cyberattacks like hacking and malware. It was not until after the election that we became aware of the widespread misinformation campaigns run by the IRA."
She added, "Once we were, we began investing heavily in more people and better technology to protect our platform. While we will always have more work to do, I believe we've started to see some of that work pay off, as we saw in the recent US midterms and elections around the world where we have found and taken down further attempts at interference."
However, words have become just of no importance now when it comes to Facebook. The company is in deep danger and no one knows how it will overcome this criticism. 
Coming to Facebook share price, with today's price, in a year now the company has dropped by more than 25%. It was at $174.23 on the same day last year. Interestingly, the company had also touched a $196.61-mark on July 25, 2018, however, if we compare then Facebook has plunged by nearly 39% within four months time. 

(Image Source: MarketWatch.com)
What is being believed is that, investors of Facebook fears regulatory imposition as foggy faith in the company's share price.
This has taken a toll on Zuckerberg's wealth. Now, he stands at seventh position in the Bloomberg Billionaire Index with wealth of about $52.3 billion. This year till date, Zuckerberg has lost about $20.50 billion wealth. 
It was only in July month, when  Zuckerberg total net worth stood at $81.6 billion at third spot. The glory of Zuckerberg's pocket had even outrun investment king and business philanthropist Warren Buffett. Buffett's net worth stood at $81.2 billion. By far this month, Buffett has taken the third spot of richest man with wealth of $89.5 billion. 
Now this brings the question how much more Zuckerberg will lose and how will Facebook share price perform? 
Analysts surveyed by FactSet remain unchanged in their assessment of Facebook despite the news: 41 have a Buy recommendation, six are Hold, and one Sell, as reported by Barron's.
Brian Wieser, senior research analyst at Pivotal Research Group told Barron's, "Marketers might not cut spending directly, but scrutiny of budgets on Facebook will increase, as will the time Facebook executives will spend explaining themselves the next time something goes wrong."
Well despite many criticism and backlash, Facebook still has more Buy call of analysts then compared to Sell and Hold. This indicates long-term positivity. One thing is for sure and that is that investors are more than cautious while trading in Facebook stock. Not only this, riding on Facebook, Zuckerberg's wealth will see some downfall at least till 2018 year end. Unless, Zuckerberg comes up with a plan to erase the shocks outlined. 
The features that Facebook offers are definitely unique. It has been revealed that Facebook has about 2.27 billion monthly active users - this is perhaps even more than two most populated countries, India and China! Facebook stands out by not just sharing comments, photos, and chatting with family and friends, the social media app also allows you to video call, voice call, like, timeline and share videos. Apart from this Facebook cheers up its users by creating own Happy Birthday  or Happy Friendship anniversary videos on their portal by gathering your various photos and wishing you.
And if this does not seem enough, then know that Facebook also owns WhatsApp. And yes, I am definitely on that!