Gmail storage space full? Save your money, take these steps
For businesses, entrepreneurs, salaried employees and more, Gmail acts the gate-keeper of their information.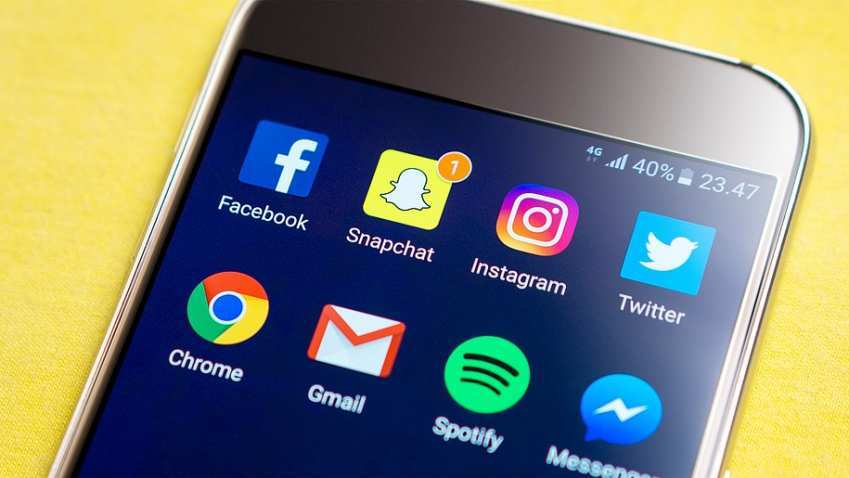 Representational Image: Photo: Pixabay
Updated: Wed, Oct 24, 2018
07:39 pm
Mumbai, ZeeBiz WebDesk
Gmail has become a very important source of communications in our lives. Almost every detail information can be saved on your Gmail account. Google's mailing arm Gmail does not only help you in receiving e-mails, but also helps you to store data as well as important data and much more. Gmail access has increased over a period of time for instance, now you can even send a WhatsApp message to any Gmail account. 
For businesses, entrepreneurs, salaried employees and more, Gmail acts as the gate-keeper of their much valued and cherished information. Not only this, Gmail also operates like a chat messenger as well, where you can talk with anyone exactly like WhatsApp, Instagram, Facebook Messenger. Apart from just receiving and sending data, one can even save key data by highlighting them. 
The importance of Gmail is such that you cannot even open your new phone without a Gmail address. Google always asks for email address when you open a new phone so that it can link your every account with it like Google Play store. 
All that is well and good. However, what happens, when you run into trouble? It can be extremely frustrating and even costly at times. So, if you get a message saying your Gmail storage is full, and you are no longer able to send or receive any message, here is what you can do to save yourself trouble. It would be very frustrating when you are expecting a very important mail, but could not access it because your Gmail storage is full. 
Items that take up most storage space are: 
Most files in your "My Drive," including PDFs, images, videos.
Items in your Trash. Learn how to empty your trash.
Messages and attachments, including items in your Spam and Trash folders.
Photos and videos stored using the "Original" size.
The moment you run out of space you won't be able to sync or upload new files either. Synchronising system between your computer's Google Drive folder and My Drive will stop too. 
Though all your previous files will stay safe, but you won't be able to store anything new. You can still create Google documents because they don't take up any storage space.
Hence, it is very important that you learn how to free your space, in order to have very flexible and hassle free operations at gmail account. 
To get more space, we recommend deleting large items or buying more storage.
Option 1: Clear space
Clear space in Google Drive, Gmail, and Google Photos to make room for new items. 
For clearing in Gmail, below steps you can follow. 
a. Permanently delete large emails
In the Search box, type "has:attachment larger:10M", then click Search Search . Note: Replace "10" with a higher number to delete larger files.
Select the emails you don't need, then click Delete Delete.
On the left side of the page, click More and then Trash.
At the top, click Empty Trash now.
b. Permanently delete emails in Spam
On the left, click Spam. If you don't see Spam, click More.
At the top, click Delete all spam messages now. Or, select specific emails, then click Delete forever.
Option 2: Buy more storage plan
Your Google Account starts with 15 GB of free storage to use across Google Drive, Gmail, and Google Photos.
Storage subscriptions
You can update your storage plan for a monthly or annual fee. 
It may take up to 24 hours for your new storage to become available.
You can change or cancel your storage plan.
You may be charged local taxes or fees in addition to the prices listed. Google doesn't charge extra fees.
Therefore, if you are among those whose Gmail storage is full, you can follow the above instructions to get rid of the problem successfully.