Flipkart makers' exit! First Sachin Bansal, now Binny Bansal; This is how they give India its largest shopping portal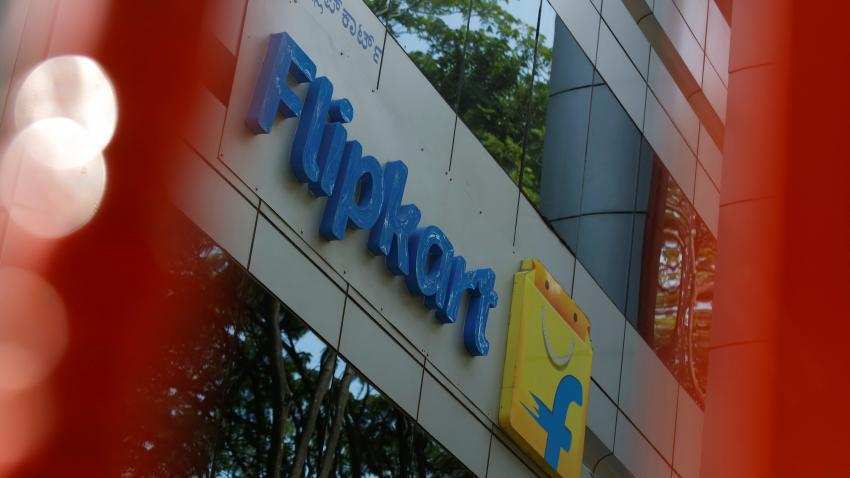 Representational Image: Photo: Reuters
Updated: Fri, Nov 16, 2018
06:15 pm
Mumbai, ZeeBiz WebDesk
A scandal has emerged in Flipkart, but that has been under the leadership of US-based offline retailer Walmart, albeit, it has to do with a co-founder. What has happened is that, since Flipkart came under ambit of Walmart, two of its founder have left the company. First it was Sachin Bansal, right on the day when the deal was signed, and now it is Binny Bansal, who has stolen the limelight after quitting over a host of accusations, although he has denied all accusations. Binny decided to exit Flipkart, after an investigation carried by Walmart. Allegations were made that Binny had indulged in some form of misconduct. It needs to be noted that, Walmart has accepted that they did not find any evidence against Binny over the allegations. Now, Binny's exit has gone viral, as new accusations have grabbed attention. Binny faces sexual assault allegations.
Sachin Bansal the founder and CEO of Flipkart for nine years, exited Flipkart by selling 5.5% stake to Walmart.
Together, Binny and Sachin gave India the largest online shopping portal. These two took Flipkart from strength to strength in such a way that, now this made in
India e-retailer is in a position to give stiff competition to even Jeff Bezos' Amazon in India.
Let's have a sneak peek at Flipkart's journey under Sachin and Binny Bansal.
Flipkart is now over a decade old and was founded by two Indian Institute of Technology (IIT), Delhi students namely Binny Bansal and Sachin Bansal, who were, interestingly, the former employees of Amazon.
At first, Flipkart was made with an idea to just sell books on online forum in October 2007. However, by 2008, within a year's time Flipkart gained customers attention and was selling 100 products per day.
Flipkart made its first acquisition within two years time of existence. The company acquired the Bangalore-based social book discovery service weRead from Lulu.com in the year 2010.
Thereafter, Flipkart actively pursued a strategy that made it a dominator in the space it was active in. Since it was only selling books online, it started to acquire other such websites. After weRead, Flipkart made acquisitions relating to digital distribution, including Mime360.com digital content library of Bollywood portal Chakpak in 2011.
Expansion into other areas came soon enough. Flipkart stepped into the music segment as well, by unveiling DRM-free online music store Flyte in 2012. However, the online retailer was forced to shut down this business the very next year in 2013. Flipkart faced competition from free streaming sites, hence decided to close its music business.
In 2012, Flipkart decided to take a massive jump and become a direct competitor of Amazon. Flipkart made a series of acquisitions to cement its position. It first bought Letsbuy, an online electronics retailer in May 2012, then later acquired Myntra in May 2014, an online fashion retailer, for Rs 20 billion (US$280 million). Myntra still continues to operate under Flipkart.
Before Myntra, however, Flipkart partnered with Motorola Mobility in February 2014, where the smartphone maker would sell its brand Moto G and Moto E smartphones. The demand for these phones was such that on one occasion, Flipkart's site even crashed, following a midnight launch on May 14, 2014.
Flipkart decided to lure customers on its website for smartphones, which is why, the company began to hold exclusive launches of other smartphones in India including Xiaomi Mi3 in July 2014 where about 10,000 devices were sold in 5 seconds. The launches were followed by  Redmi 1S and Redmi Note in late-2014 and Micromax's Yu Yunique 2 in 2017.
To make most of festive season with festivals like Diwali, Flipkart officially launched its 'Big Billion Days' sale on October 06, 2014, for the first time. Under this sale, Flipkart alone sold about $100 million worth products in just 10 hours.
Flipkart founders grew increasingly confident about their website's strong foundations and acceptability among customers. The belief was so strong that it made them take a shocking decision. The company boldly blocked access to its website on mobile devices in March 2015. Instead Flipkart asked citizens to download their mobile app if they wanted to shop on their website. This was followed by Myntra as well.
However, customers delivered a slap on Flipkart that made the founders rush to make amends as the app-only model didn't turn out to be a success story for Myntra and was reinstated in February 2016.
Looking at the fate of Myntra, Flipkart flinched and decided to launch a new mobile website branded as "Flipkart Lite" in 2015, which was seen to provide experience exactly like Flipkart's app running on web browsers.
Following the year 2015, Flipkart continued to test its website with various features while made renowned acquisitions with Appiterate a Delhi-based mobile marketing automation firm and digital mapping provider MapmyIndia.
Flipkart struck in 2016 again, by acquiring Jabong from  Rocket Internet for US$70 million and well as the UPI mobile payments startup PhonePe. The beginning of 2017 was also exciting, as  eBay agreed to sell its Indian subsidiary to Flipkart for $500 million cash investment in April 2017.
To make sure that Flipkart remained sole competitor to Amazon, the company under Binny and Sachin even offered between $700 - $800 million to Snapdeal for coming under their umbrella. However, Snapdeal rejected the offer as they were seeking $1 billion.
Online shopping portals like ShopClues and Snapdeal which were not under Flipkart, struggled heavy losses due to the market gain Sachin and Binny's company was making. It was a strategy to float in a sea, Flipkart made sure it got other small fishes under them.
By end of 2017, Flipkart had 51% market share of all Indian smartphone shipments compared to Amazon which had only 33%.
In May 2018, Walmart, which is the largest retailer in US acquired India's biggest e-retailer Flipkart. Walmart has acquired 77% stake in Bengaluru-based online shopping portal for a valuation of around $20 billion.
Recently, a research report from RedSeer Consulting revealed that, Flipkart witnessed highest market share of 51% driven by sales in mobiles and fashion categories in 5-day festive sale, whereas Amazon stayed with a share of 32% in October 2018.
From the above struggle of Flipkart and its fame of becoming India's largest online shopping portal was surely given to Binny and Sachin's hardwork. However, now Flipkart stands without its maker and being led by US-based Walmart. It would be interestingly to whether Walmart the largest offline retailer, can take Flipkart even further and give stiff competition to Amazon.