Bengaluru's premium property segments see surge in investments
Being among the top players in the city, Assetz Property Group is set to launch multiple new plotted developments in North Bengaluru and off-Sarjapur Road over the next six months.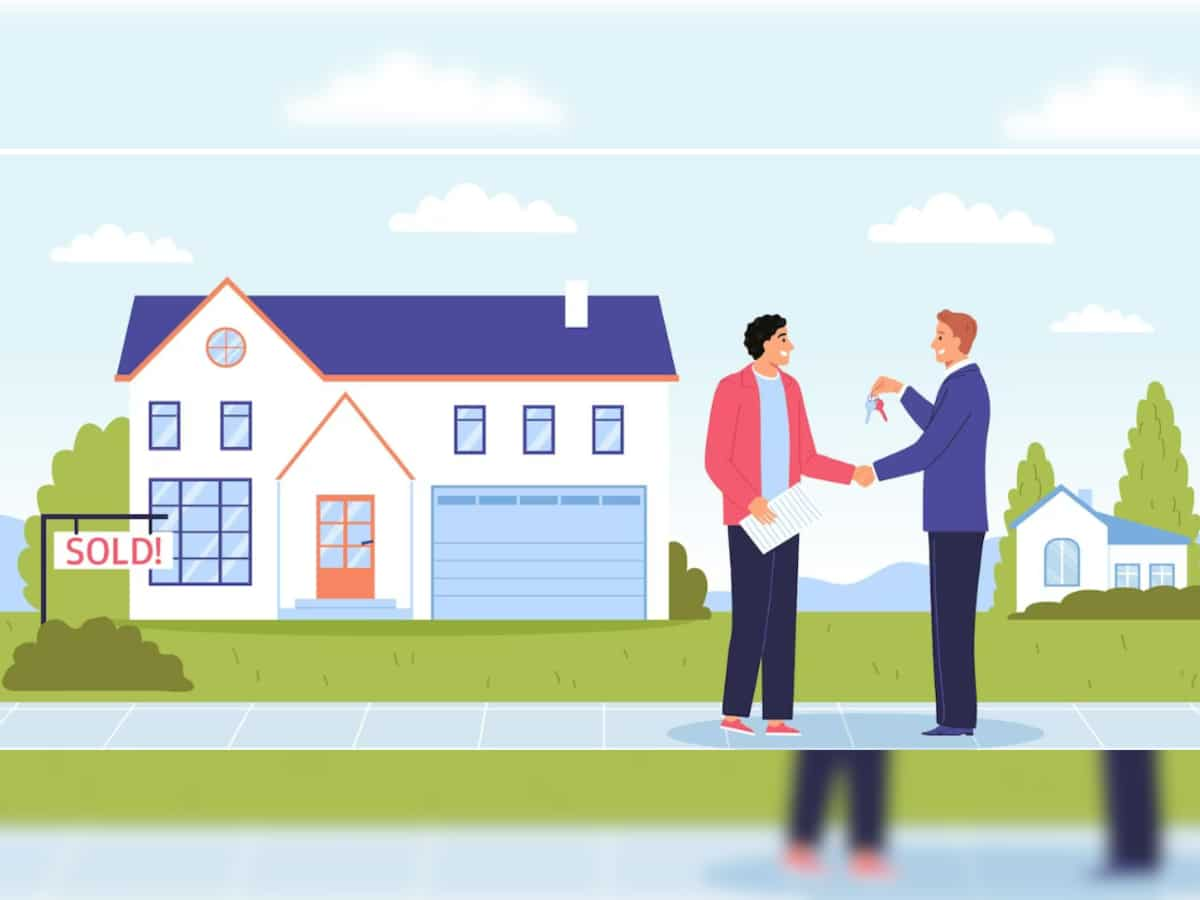 Bengaluru has always seen a steady rise in the number of people settling down. Source: Freepik
IT city Bengaluru is seeing an upward trajectory in investments in premium plotted properties and real estate with people preferring to purchase premium plots to get their dream villas. Bengaluru has always seen a steady rise in the number of people settling down. The trend in metros is people go for apartments. However, people now prefer villas, villaments and gated communities.
"From a geographical point of view, in the Bengaluru market, North Bengaluru (around Devanahalli) and East Bengaluru (Sarjapur Road) have witnessed maximum demand, with more than 10,000 plots from Tier-1 organised developers sold in the last 3 years alone," explains Sunil Pareek, Executive Director at Assetz Property Group.
Earlier, these were large tracts of farmland or had unorganised plotted developments, but now the areas are emerging as an IT hotspot with hardware, electronics, and aerospace hubs and new-age assembly lines such as Foxconn, Sunil Pareek said.
He said that the proximity to Bengaluru International Airport and the upcoming Metro corridor is also adding to the investment demand in North Bengaluru.
Being among the top players in the city, Assetz Property Group is set to launch multiple new plotted developments in North Bengaluru and off-Sarjapur Road over the next six months.
With capital values experiencing a steady annual growth of about 10 to 20 per cent in this specific region, a compelling incentive emerges for potential buyers, says Sunil Pareek.
He said that the demand is so high that it may take some time for quality supply to catch up.
"Faster sales and premiums due to better brand and project offerings are making the return on investment in plotted projects highly attractive from an IRR (internal rate of return) metric," he explains.
Navin Dhanuka, CEO and MD of ArisUnitern RE Solutions Pvt Ltd speaking to IANS said that the demand for plotted development is on the rise, especially at this time when buyers are either actively looking to upgrade, going for a second home, or simply wanting more luxurious options.
Even the Grade A developers in Bengaluru are now entering into plotted developments to manage their cash flows. From a buyer's point of view, the appreciation value for plots is also quite good in these markets, thus attracting a lot of home buyers to opt for plotted developments.
"Between 2018 and 2021, Hyderabad saw maximum price appreciation of plots at 21 per cent the Compound Annual Growth Rate (CAGR), followed by Chennai at 18 per cent and Bengaluru at 13 per cent giving a clear picture of how this market is performing," says Navin Dhanuka.
He said that looking at the current growth story, we can anticipate that plotted developments will pick up more speed in the coming years.
"North Bengaluru is emerging as a prominent destination for both buyers and builders. Since the area is witnessing a lot of infrastructural developments and the connectivity is also improving. Buyers are keen on investing in plots there as they can foresee a bright future there."
"If we talk about the Bengaluru and Chennai markets and the southern market as a whole, the demand is on a continuous upward trajectory, owing to the maturity of these markets. Due to healthy sales velocity in these markets, a lot of developers are actively venturing into plotted developments," he said.
Karthik M V, Sr. Vice-president sales and marketing, Vaishnavi Group told IANS that the consumers have realised the importance of housing as an asset for financial and emotional security over the last years.
He said that according to a report by Housing.com, the rates of residential plots in Chennai and Bengaluru grew at a CAGR of 18 per cent and 13 per cent between 2018 and 2021, respectively, in a testament to consumers' growing affinity towards this investment tool.
"From low investment options to the flexibility of designing homes as per the customers' choice and the availability of a host of amenities make plotted developments a preferred option for customers," he said.
He said that it also provides rental income and tax deductions in the long run apart from offering complete control over the building and design.
"It assumes significance as customers are looking for bigger and better residential spaces that fulfill their evolving requirements, quality of construction, offer a sense of community living and ample open spaces," he said.
He said that the asset class also becomes important for the end consumers as land prices have steadily increased over the years, making plotted development more profitable while offering a low-risk and high-return investment tool.
He said that the both realty developers and institutional investors are planning significant investments into this segment, given the robust response witnessed to several launches in the last two years.
"While the segment was earlier fragmented with smaller developers catering to the demand, the entry of established developers along with institutional investors is helping it turn more organised," Karthik said.
Angad Bedi, Managing Director, BCD Group, said plotted developments are becoming extremely popular among homebuyers and a lot of buyers who are looking for luxury properties are now going for plots.
"The simple reason behind this is that they are getting a blank canvas, bigger space and a lot of flexibility to design and construct their dream luxurious abode," he said.
He said that from a market share point of view, the Southern market, especially markets like Bengaluru and Chennai are witnessing a lot of demand.
"The real estate market in these regions is on a high-octane growth journey and the buyer mindset is also very positive. Besides, due to the region's economic stability, availability of large MNCs and job prospects, the population has disposable income to spend on properties," Bedi explained.
He said that as a result, plotted developments are getting a fair amount of attraction as plots have greater appreciation and can be liquidated quickly.
"We also have a lot of projects there and due to the region's fast-paced development, both buyers and developers are optimistic about the future. Besides, Sarjapur, an upcoming IT hub of Bengaluru is witnessing a lot of activity and many buyers are buying plots as they foresee accelerated development in the next 2-3 years," Bedi said.
Updated: Sun, Sep 03, 2023
10:13 am
Bengaluru, IANS