How to survive job loss; 6 easy money-wise tips to beat lay-off blues
Many people save money and invest in insurance-cum-investment plans. When you are unemployed, those investments can't happen. Do not use the credit card to pay for such insurance premiums.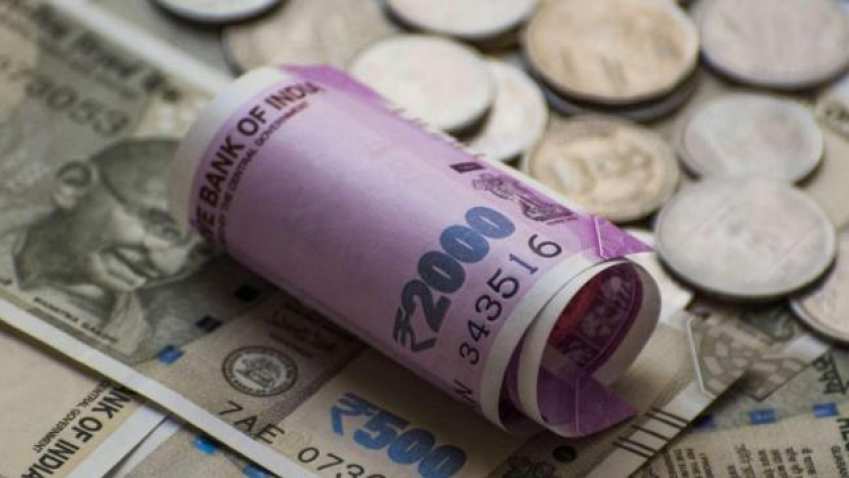 Do not withdraw long-term money like tax-savings mutual funds, provident fund, and Public Provident Fund. Using them should be the last option. Image source: PTI
Updated: Tue, Oct 30, 2018
11:28 am
Mumbai, ZeeBiz WebDesk
Gone are the days when a private sector employee could hope to retire from his/her job. Lay-offs are becoming routine these days. The telecom sector is expected to shed thousands of jobs soon. Most of the aviation sector too is in the doldrums. IT companies are firing senior employees as they seek to lower cost by hiring more junior level personnel. Lay- offs are a reality today.
While a job loss may deal a hefty punch to our personal finance, it is not the end of the world. Your life, goals, and needs will remain even if you don't have a job. DNA Money lists six survival hacks for the job-loss period in case you encounter one.
1. Know your emergency number
If your employer gives you a severance package, that too goes into your emergency fund. What's an emergency fund? This is a secret stash of money meant for rainy days. All of us have an emergency number on our phone. Similarly, all of us should have an emergency fund. No, its not your usual savings account money. You don't take out money from the emergency fund. The emergency fund is a corpus of money that will last you for the entire duration of the crisis. Multiply your monthly budget by 12 and that's your emergency number.
For example, if your monthly budget is Rs 65,000, the emergency number is Rs 65,000 X 12 = Rs 7,80,000. In the worst come worst situation, you are 12 months away from finding a new job. Do remember that if you have any unsecured debt like credit card, try to pay them off as quickly as possible. These are high-cost credit (36-42% annual interest). "If you can't repay in full, try to lower it as far as possible. Find out if you can transfer the expensive loan to a cheaper loan. The goal is to minimise outflow till you have a steady income again," says cost accountant Prateek Gupta.
2. Liquidate non-essential assets
We buy, collect and acquire things. Letting them go can be a painful experience. But there are many non-essential assets in our households that can be monetised. Just like your previous employer did some spring-cleaning by letting some employees go, you too need to take the decision of letting go of non-essential things. It could be a second car. It could be items you hardly use. It could be even some non-essential gold jewellery.
"When you lose your job, it is unlikely in today's scenario that you are getting a job soon at the same salary packet. Mid-level professionals with good experience are at most risk. So, it is important to sell off non-essential stuff and monetise them. The money you realise should go into survival/emergency fund," says Tarun Chugh, a financial planner.
3. Become Uncle Scrooge
Scrooge McDuck, a creation of Walt Disney, is an elderly Pekin duck with a yellow-orange bill, legs, and feet. And, he is a miser. If you are staring at job loss or are already without a job, becoming Uncle Scrooge is no crime. Being tight-fisted about money is always a virtue. Assess every single rupee spent before spending it.
"Of course, there is a lifestyle that many of us become used to. That lifestyle is for good times. When you are king of bad times, spend nothing. Take a cheaper mobile, broadband and utility plan. Do away completely with eating out and staying out. No shopping. No travelling. Stop hanging out with people who usually spend a lot. These are big and tough decisions, but you have to take them," says Rita Maria, who lost her job as an air-hostess.
4. Essential insurance stays, rest go
Many people save money and invest in insurance-cum-investment plans. When you are unemployed, those investments can't happen. Do not use the credit card to pay for such insurance premiums. You can always revive the policy at a later date by paying the outstanding premium and late fee, if any. Don't buy any job loss insurance cover, etc. Those are not usable in cases where the employee resigns (most employers today ask you to resign, they don't fire you). Only stick to life and health insurance policies. Accidents and sickness don't know you are unemployed. They will strike when they have to. The only cover against such events is life and health policies. Employee health covers do not cover laid-off staff, so you should have one of your own. If you lose your life, the life insurance cover will ensure some money for your dependents. If you or somebody else in the family is sick, health policy will pay most of those expenses.
"In case if you have no dependents, you can stop life insurance too. But health insurance is non-negotiable. A health insurance policy is like real cash. My father had a bypass surgery when I was out of job for four months, and the insurance policy paid Rs 4 lakh out of the Rs 4.5 lakh hospital bill," recalls Akshay Gupta, a media professional.
5. Keep long-term savings for last
Do not withdraw long-term money like tax-savings mutual funds, provident fund, and Public Provident Fund. Using them should be the last option. If you have a good enough emergency corpus and you become tight-fisted, you will never need to dip into your long-term savings. Such money is usually for long-term goals like a child's education, marriage, and retirement.
"I had faced the dilemma of whether or not to dip into my house loan downpayment corpus. This was when I lost my job in the Middle-East. When I came back to India, I was out of job for seven months. Eventually, I reasoned that a home loan downpayment corpus by itself was not worth anything. I had to take a loan to be able to use the downpayment option," says IT engineer Selva Raja.
6. Don't start business with all your capital
Without a full-time income source, it will be tough times. But, one should not spend your money/capital to start some business. If you are in your 40s-50s, starting a business sounds like a great idea. But, running a successful business is no child's play.
Watch this Zee Business video
"Many clients often make the mistake of starting some food-related business. Many venture into areas they don't know a thing about. That is why they lose the money. The lesson comes at a great cost, that is, money lost. Try to get a job. Devote all your energies in getting a recurring monthly income. A business is like tossing a coin. Instead of wasting money on business proposals, maybe you could add to your existing skills to become more employable," advises Nitin Khosla, a financial advisor. Getting a small job where you get paid for part-time work is a better option. Any form of income is welcome.
Source: DNA Money