How to become rich in stock market? Create a thematic portfolio
Brokerage firms have launched online thematic stock portfolios that let you focus on specific ideas, and control your exposure to high-conviction bets. DNA Money spoke to industry experts to help you understand the pros and cons, and things to consider before you sign-up.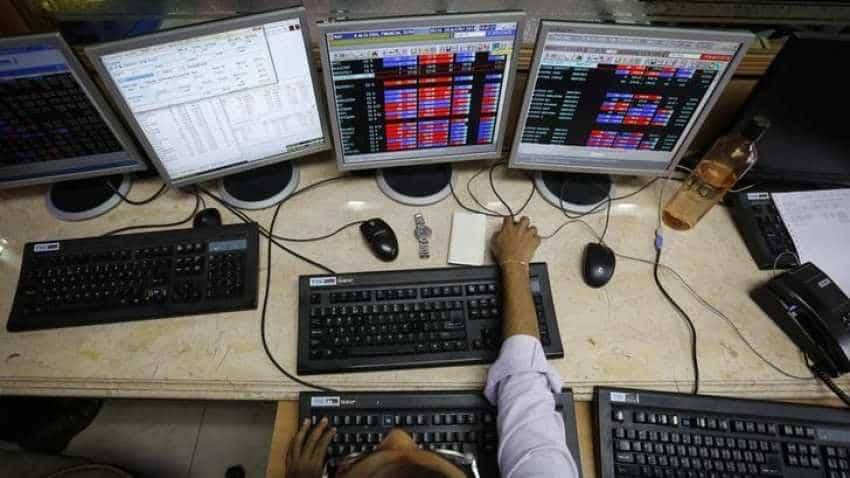 Thematic stock portfolios offer convenience. Image Source: Reuters
Updated: Tue, Jul 24, 2018
11:29 am
ZeeBiz WebDesk
Just because we buy stocks, doesn't mean we get rich. When stocks do badly, we keep on buying more to lower our average cost. When stocks do well, we book profits in a mad rush. As a result of this behaviour, a typical investor's collection of stocks over time has more loser stocks, while winners are left out. Professional asset managers take a portfolio approach, whereby they distribute money across different weights and different stocks. Mutual funds, for a fee, manage your investments in a well-researched basket of stocks in the form of a curated portfolio. Portfolio Management Services or PMS require a minimum investment of Rs 25 lakh to have your own portfolio.
But most these professional portfolios have 40-50 stocks and single-stock exposure limits, which means that even if you have a Jubilant Food, or Avenue Supermarts, chances are high that their superb performance is drowned out in the crowd.
As an alternative, brokerage firms have launched online thematic stock portfolios that let you focus on specific ideas, and control your exposure to high-conviction bets. DNA Money spoke to industry experts to help you understand the pros and cons, and things to consider before you sign-up.
How thematic portfolios work
These thematic stock portfolios offer convenience. Rather than punching multiple orders, investors will now be able to include a basket of the best stocks in their portfolio with just one click. There are some players in the retail investor-focussed thematic stock portfolio space. Online stockbroking firm FYERS offers 100 plus unique portfolios, three investment profiles and minimum investment required is Rs 900. Its offerings are inspired from US-based Motif's fully-automated impact portfolios. Recently, Axis Securities has launched 'Equity Smallcases', wherein one can invest in a curated basket of 10-15 stocks based on a diverse range of 20 plus thematic options. The portfolios, costing Rs 9,000-61,000, are restructured periodically. Smallcase, a startup backed by discount brokerage Zerodha, offers 60 'smallcases'. You can trade them either on Zerodha or on Axis. Karvy offers customisable thematic baskets with two to 20 stocks replicating a theme or market trend. Similarly, Reliancesmartmoney powered by Reliance Securities, offers multiples stock portfolios with four to five stocks in each. These baskets cost between Rs 5,000-31,000. Do remember, the price of a basket keeps changing with fluctuating markets rates of the constituent stocks.
Themes and options galore
Every thematic stock portfolio is built on an investing idea. There are portfolios with stocks with high income margin, highest
networth, best performers, worst performers, strong or weak quarterly performance, sectors such as ITES, retail shopping, debt-free, low volatility, hospitality, GST, growth at fair price, middle-class consumption, rural demand, luxury goods, quality stocks at low valuation etc. All you need to do is select the theme you want to buy and press the buy button if you have requisite funds.
In most cases, there are no or low fees. FYERS thematic portfolios have no fixed subscription fees, zero commitments and no hidden charges, said its co-founder and CEO Tejas Khoday.
Amit Golia, chief business officer, Axis Securities says: "As of now, customers don't have to pay any additional charges for investing in smallcases apart from the regular brokerage charges that they pay for any equity trade. Further, there is no minimum brokerage criteria for smallcase trades. For regular equity trades there is a condition of minimum Rs 25 per executed order."
If you do not like a stock in a basket, some offerings allow you to 'customise' to add, delete or replace any stock from the chosen portfolio. With the introduction of equity smallcases, Golia believes that participation in equity market will become convenient for all retail investors.
Watch out for
Equity small cases have outperformed the Nifty and average equity MF returns, as per data shared by brokerages. Experts said that MFs can only pursue relatively mainstream investment themes because of regulatory requirements and minimum size constraints. "However, thematic investing with both MFs and stockbrokers is extremely risky. Such portfolios are highly concentrated and can lose a great deal of value if the theme doesn't work out," cautioned Neil Borate, personal finance analyst, RupeeIQ.
Also, thematic portfolio managers also have to make money at the end of the day. In many cases, their revenue comes from trading commissions rather than trail commissions (as in MFs), which creates an incentive for them to churn the portfolio, even when it's not really required, said Borate. This churning will also attract short-term and long-term capital gains taxes without the investor actually redeeming his money. In MFs, capital gains taxes are only attracted if the investor redeems his fund holdings.
Some of these portfolios are generally very small as compared to a mutual fund and because of this their variance and value at risk are always higher than a MF. "This generally consists of a number of stocks, which also suggest that when they move in the intended direction, they generate extraordinary returns, but when they don't, they turn out to be disasters. Since the thematic portfolios are portfolios based on the direction of a number of related stocks, it must be taken only by professional traders, who are optimistic about a single sector or theme," said Abhinav Angirish, managing director, Abchlor Investment Advisors.
With different service offerings out there, experts also said that investors must carefully consider all different factors. Firstly, one should look at the offering in detail in terms of the number of stock portfolios offered. "Find out if the thematic stock portfolios are monitored properly. We allow investors to diversify automatically by investing in any of our equi-weighted themes/portfolios, which can potentially enhance returns while reducing risk. Also, you should be able to rebalance your portfolios/themes without any hassles change with the dynamic investing landscape periodically. Do not forget to compare fees and brokerage charged for giving such a service," advised Khoday of FYERS.
MFs have regulated daily Net Asset Value disclosure and tracking, but in case of thematic portfolios customers have to rely on stockbrokers for the past returns and back-testing and this may not be equally transparent or accurate, said Borate of RupeeIQ.
BUILD A PORTFOLIO
There are thematic portfolios based on multiple ideas 
Some brokerages offer option to customise the portfolio by adding/deleting stocks 
As portfolios are concentrated, investors could lose value if the theme does not work out  
Look at number of stocks in portfolio, fees and brokerage charge
Get Latest Business News, Stock Market Updates and Videos; Check your tax outgo through Income Tax Calculator and save money through our Personal Finance coverage. Check Business Breaking News Live on Zee Business Twitter and Facebook. Subscribe on YouTube.