Got a fresh job? Here are best investment options for you
Most people go wrong when they hope to build a large corpus on a very short notice. When it comes to investments, it is always better to start early.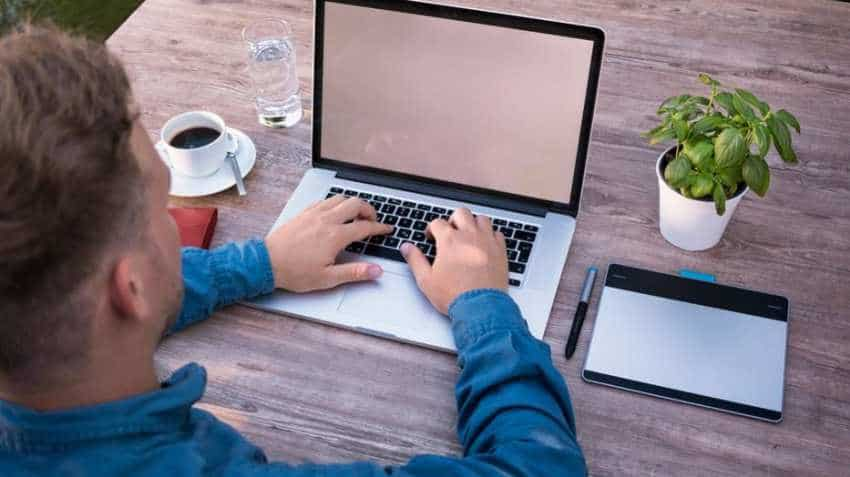 Most people go wrong when they hope to build a large corpus on a very short notice. When it comes to investments, it is always better to start early. Source: Pixabay
Most people go wrong when they hope to build a large corpus on a very short notice. When it comes to investments, it is always better to start early - a trick most youngsters miss. Even though a few youngsters end up saving a decent amount, they are often undecided when it comes to investing.
Should the investment be just limited to the national market or should the security portfolio be taken international? What will be the risk and return like? There are multiple questions which keep arising in the mind of a rookie investor. 
Experts believe that investments at early age also gives time to take risks and understand the market better. Tanwir Alam, Founder & MD, Finkart, told Zee Business Online that people should look to save from their first salary itself. "From the first job, the first salary, you should start saving. Also, saving from your pocket money isn't a bad idea either. Irrespective of the amount you're earning, you should save," he said. 
To get into the practice and inculcating the habit of saving is the next tough test to clear, once that is developed, it is equivalent to winning half the war already. "It is not important how much you save, it is important to get into the discipline of saving. It is not a good idea to fall sick and then think about exercising.
Also, if you start saving early, you will be amazed to see the amount of wealth it can create," said Tanwir.
Things to keep in mind before investing:
The new investors should try to keep themselves updated with the market trends, basic investment instruments, improve financial awareness and gain knowledge about the financial product. All of this helps to form the base and is of utmost importance in order to build a strong, flexible portfolio. 
Tanwir said that teaching the children to invest should be a part of the curriculum. "It would be good even if people devote 1-2 hour in a month to make them aware about the good set of investments they have," he added.  
Secondly, the investors need to figure out their goals and needs. Listing it out with a total surety will help define the tenure of the investment better. "You decide if you want to fund your own marriage, or buy a house early etc, just do a little homework about product suits you the best," he added.
Where to invest?
The investment product should totally depend on the need and investment period. Here are the investment options suggested by Alam -
1. Goals less than 1 year: Invest in Liquid fund account
The highly liquid, money market instruments fall under this umbrella. They invest in money market instruments like the certificate of deposit, treasury bills and commercial paper of up to 91 days. The main objective is to save capital and render income by creating ample liquidity. 
2. Goals from 1-3 years: Invest Debt fund  
This bracket offers a mix of debt or fixed income securities, for example, Treasury Bills, Government Securities, Corporate Bonds, Money Market instruments etc. Usually, debt securities have a fixed maturity date & pay a fixed rate of interest. Hence, the risk is lesser.
3. Goals from 3-5 years: Invest in Equity saving 
Equity savings funds, a part of which is hedged, and some debt. It tries to balance risk and returns by investing in equity, debt and derivatives and simultaneously, protects investors from the volatility of returns. 
4. Goals from 5-10 years: Invest in Balanced funds 
They are often called hybrid funds, which comprise of both stocks and bonds. They maintain the balance by keeping the equilibrium between the two asset classes pretty regular, usually placing about 60% of their assets in stocks and 40% in bonds.
5. Goals for more than 10 years: Invest in Equity funds 
It is a fund that invests in stocks and can be compared with bond funds and money funds. The purpose of an equity fund is long-term growth through capital gains. Particular equity funds may concentrate on a certain division of the market or may be geared toward a specific level of uncertainty.
Tanwir also underlined the importance of "power of compounding" which means the ability of an asset to multiply earnings, which are further re-invested to generate more income. It acts like an earning multiplier effect which Alam says work well for securities for more than five years. 
He also suggested a mean to improve investing skills - watching a series from January 3, 2019, called 'The Financial Maggi' with the idea of sharing simple insights to investment in under 2 minutes. Also, if the investors want to put their money in international securities, they can target American Depository Receipts, Global Depository Receipts etc.
"As a beginner, you should not invest in international security as it comes with two challenges, of the market and the other will be the foreign exchange which come with it," Alam advised.
 
Get Latest Business News, Stock Market Updates and Videos; Check your tax outgo through Income Tax Calculator and save money through our Personal Finance coverage. Check Business Breaking News Live on Zee Business Twitter and Facebook. Subscribe on YouTube.
Updated: Mon, Dec 31, 2018
03:47 pm
ZeeBiz WebDesk