Forget SBI, HDFC Bank, ICICI Bank FD rates; these NBFCs give you 9.25% return, sr citizens get 9.50%, but is it wise?
FDs are very beneficial for senior citizens, as they receive slightly higher interest rate than compared to general public.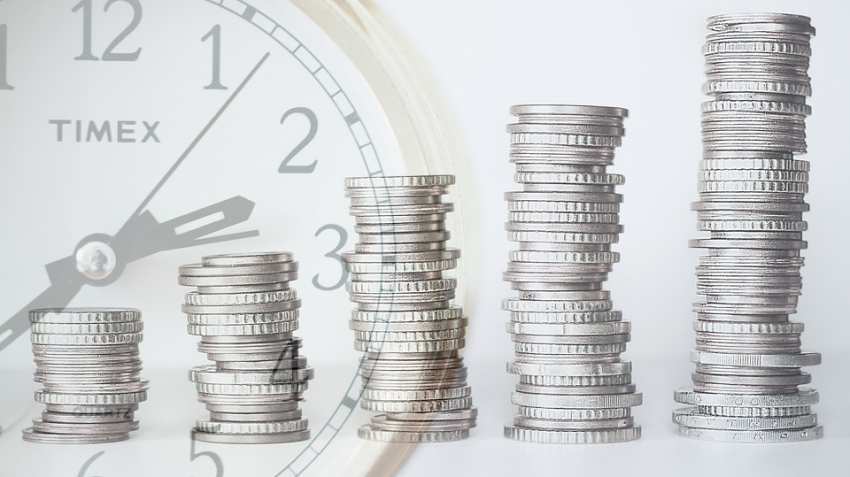 Representational Image: Photo: Pixabay
Updated: Tue, Nov 13, 2018
03:56 pm
Mumbai, ZeeBiz WebDesk
Fixed deposits are the safest traditional form of investment in India. You must have been motivated by an elder to invest in FD schemes rather than taking risks with markets. FDs are very beneficial for senior citizens, as they receive slightly higher interest rate than compared to general public. Currently, there is a war among major lenders in India, in giving the best interest rate on fixed deposits. Major banks like HDFC Bank, SBI, ICICI Bank, Axis Bank and Bank of Baroda have on multiple occasions increased the fixed deposit interest rate to lure customers. One big reason for rising FD rates would be that, the bank wants to push its credit growth. Lending money is their major tool of earnings, and most of the funds are used to lend borrowers using the deposits made by citizens.
While that was in the perspective in regards with bank, but coming to you one can surely opt for FDs if they do not feel ready enough to go through the sentiments and volatility of markets. Although, stock market has given much higher return rather than any pool of investment, but only to the patient ones. Equities come with higher risk, but in long term is surely a money making magnet.
However, if you are still not comfortable with equities, then enjoying the highest fixed deposit interest rates should always be your goal while investing in this scheme.
Interestingly, and we are sure, much to your surprise, it is not the banks that offer you the bestest interest rates, in fact it would NBFCs that offer highest benefits to both the general public and senior citizens.
It would always be advisable to first compare the FD rates of both banks and NBFCs, if you want to reap the benefit of higher interest rates.
Let's compare to who offers best interest rates on deposits below Rs 1 crore.
Starting with the largest lender State Bank of India (SBI), it offers 6.40% interest rate on FDs for normal category, whereas 6.90% to senior citizens for tenure between 211 days to 364 days on deposits below Rs 1 crore.
As for between 1 year to less than 2 year, SBI gives 6.70% to normal category, while 7.20% to senior citizen. From 2 years to less than 3 years, 6.75% rate is offered and 7.25% to senior citizens. Meanwhile, for 3 years to less than 5 years, SBI gives 6.80% to normal ones and 7.30% to senior citizens. The highest interest rate is given for tenure between 5 years to 10 years, at 6.85% to normal category and 7.35% to senior citizens.
Coming to largest private lender HDFC Bank, it gives 7.30% to normal and 7.80% to senior citizen for tenure of 1 years and till 2 years. The highest interest rate given by the bank would be 7.40% to normal ones and 7.90% for a tenure of 2 years to 3 years. After the third year, the lender's deposit rates have started to decline, as it stood at 7.25% (normal ones) and 7.75% (senior citizen) for 3 years to 5 years tenure, while was at 6.50% (normal ones) and 7% (senior citizen) for 5 years to 10 years tenure.
Another major lender ICICI Bank, on the other hand, provides less benefit to what is offered by HDFC Bank. ICICI gives 6.75% (normal ones) and 7.25% (senior citizens) for tenure of 290 days to 364 days, then gives 7% (normal ones) and 7.50% (senior citizen) for 390 days to 2 years.
As for 2 years till less than 3 years, ICICI gives 7.25% (normal ones) and 7.75% (senior citizens), subsequently, it provides 7% (normal ones) and 7.50% (senior citizens) for 5 years to 10 years.
Somewhat similar interest rates are given by also Axis Bank, however, it stands out due to the maximum senior citizen benefit it provides.
Under Axis Bank, a senior citizen can earn up to 7.25% for 9 months to 364 days and 7.95% for 13 months less than 14 months. A 7.90% interest rate is given between 14 months to less than 30 months period. While 7.75% rate is given between 30 months to less than 5 years. As for 5 years to 10 years tenure, the bank offers 7.50% rate.
In case of normal category, Axis Bank offers interest rate ranging from 7% to 7.30% between the 1 years to 10 years tenure.
Other two major state-owned Bank of Baroda and PNB gives interest rate 6.35% to 7.30% for tenure between 1 years till 10 years.
Guess what! NBFCs are far better than what banks are giving you, as their interest rates are highest.
Beginning with government's own HUDCO who a FD rate of 9.15% in regular category and 9.40% to senior citizens. For two years and 3 years tenure, HUDCO offers 9% (regular) and 9.25% (senior citizens) interest rate each. The longest tenure in HUDCO would be 7 years, where the company provides 8.50% (regular) and 8.75% (senior citizens) interest rate.
If this was not enough, than there is Shriram Transport which by far gives the highest rate among NBFC and listed on exchanges. The interest rate of Shriram is divided in two types non-cumulative and cumulative deposits.
Non-cumulative means that, a customer can opt to receive the interest income on FDs on a fixed frequencies, well within the tenure. This one is very useful for those who want to remove money on periodically. It needs to be noted that, if you chose to earn your interest rate periodically, then you might not achieve any interest income on the end of the tenure, as it will be paid to you well before.
Cumulative deposits on the other hand, means a citizen will have to wait to finish the tenure for receiving the entire interest income.
Coming back to Shriram, below mentioned is the list of interest rate it offers.
Regular interest rates:
Senior citizens FD rates:

To add further to your piggy bank, Shriram also gives additional interest rate of 0.25% per annum on renewals of deposits to both regular and senior citizens.
Apart from this, Dewan Housing Finance Limited (DHFL) gives interest rate ranging between 8.15% to 9.10% on FDs to regular and senior citizens. While PNB Housing Finance gives benefit between 8.30% to 8.70%.
Now, the Real Question: Should you opt for NBFC or banks?
Although banks provide much lower interest rate compared to the NBFCs, the former is still much secure than the latter. As for banks, the credit rating is not required, in case of NBFC it is mandatory.
The banks FD rates are linked with market, while NBFCs with credit ratings. Credit rating helps in understanding the performance of a NBFC and its security.
Tenure in banks are starting from as low as 7 days up till 10 years, whereas in NBFC one has to deposit their money with them for a minimum period of 1 years and maximum 7 years.
Both banks and NBFC offer you non-cumulative and cumulative options for deposits. However, at banks, one can avail loan against their FDs, which is not available in most of NBFC.
Unlike NBFCs, banks also offer a flexi sweep facility to their depositors. Flexi sweep facility means, if you have a savings account, you can set a threshold limit in that account, which would mean the remaining amount will be moved to a FD and earn higher interest rates.
 
There is one more drawback in NBFCs deposit, is that there are no tax benefit offered. As it is known interest income is also taxable, however, a customer can get a tax deduction of Rs 1.50 lakh under section 80C of Income Tax Act.
Going ahead, a Rs 10,000 is seen as Tax deducted at source (TDS) on interest income for a PAN in one bank across branches. In case of NBFC, the TDS is of Rs 5,000.
Moreover, the renewal of deposit is done from time to time at NBFCs, the banks allow a renewal process but on the then interest rates.
A customer will also get a coverage under Deposit Insurance and Credit Guarantee Corporation (DICGC), if invested in banks, whereas this facility is not available by NBFCs. DICGC run by RBI, which provides insurance of deposits and guaranteeing credit facilities.
This is like a promise, that a bank will offer you the exact interest income as calculated on the end of your tenure.
Well, it looks like that banks do offer a host of benefits on fixed deposits, whereas NBFCs lack on multiple factors. Hence, before choosing the best interest rates on FDs, it is always advisable to compare first. Be wise, make most of your hard-earned money!
Get Latest Business News, Stock Market Updates and Videos; Check your tax outgo through Income Tax Calculator and save money through our Personal Finance coverage. Check Business Breaking News Live on Zee Business Twitter and Facebook. Subscribe on YouTube.