Vedanta stock soars nearly 7% after mining firm announces allotment of shares worth Rs 2,500 crore
Vedanta shares recovered on Friday (September 29) after hitting the 52-week low of Rs 207.85 each on BSE on Thursday (September 28).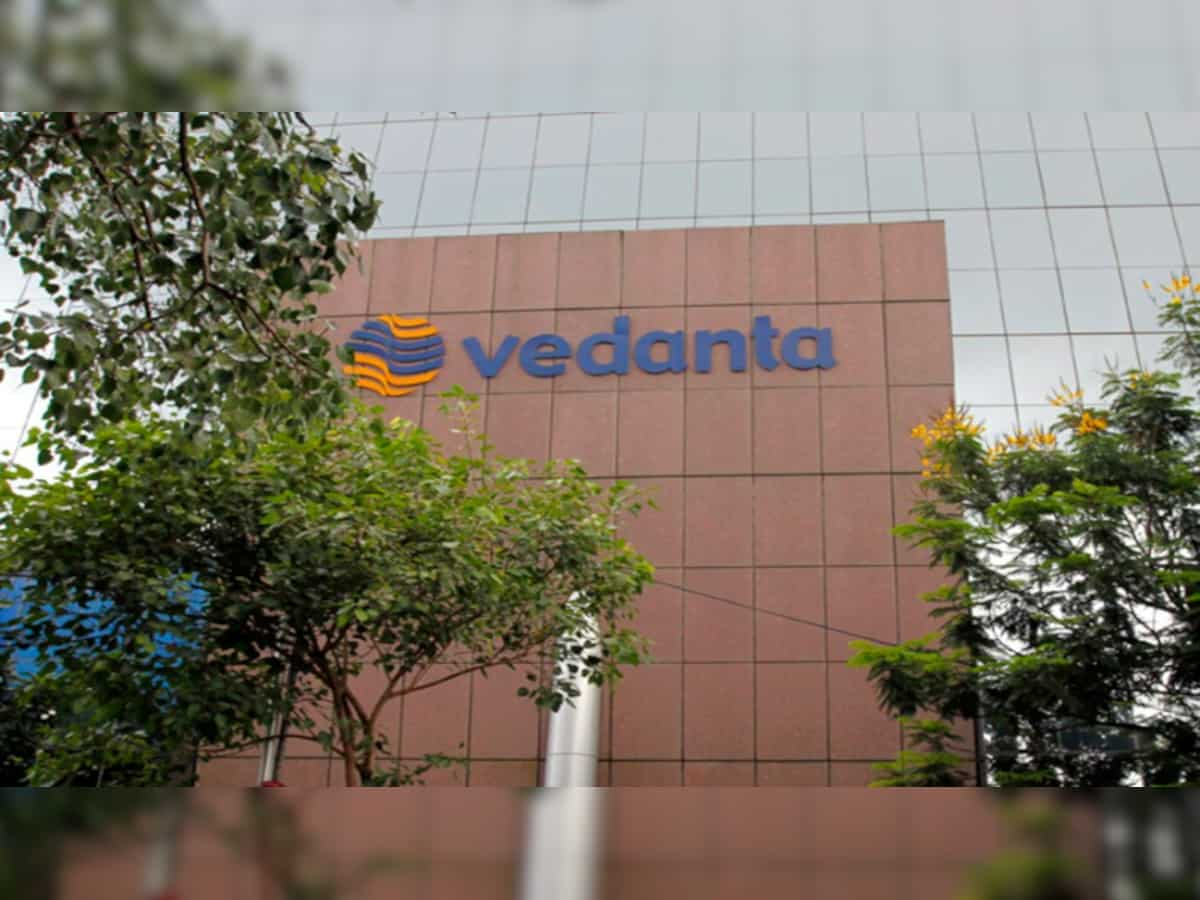 Starting its day at Rs 210.00, the stock of Vedanta hit the day's high of Rs 224.85 on Friday. Photo: Reuters/Representational
Vedanta Share Price: A day after hitting a 52-week low, Vedanta Limited shares bounced back as they soared higher by 6.84 per cent, or Rs 14.25, to close at Rs 222.55 each, on BSE on Friday (September 29, 2023). The shares gained heavily a day after the company announced that it was alloting shares worth Rs 2,500 crore on a preferential basis.  
In a BSE filing on Friday, Vedanta said, The company has duly allotted, on a private placement basis, 2,50,000 nos. secured, unrated, unlisted, redeemable, non-convertible debentures ("NCDs") of face value Rs 1,00,000/- each aggregating to Rs 2,500 Crores, with the date of allotment now being September 27, 2023 and depository confirmation for credit of NCDs being received on September 28, 2023."
Starting it's day at Rs 210.00, the stock of the mining company hit the day's high of Rs 224.85, and was still in a strong position at the time of writing this report.
Vedanta stock performance 
The jump in the share price on Friday was a respite from its performance on Thursday when it hit its 52-week low of Rs 207.85. Despite a significant rise on Friday, the shares have been down 1.24 per cent in the last five days. They have declined 5.94 per cent in the last one month, 19.00 per cent in the six-month period, 29.61 year to date, and 17.61 per cent in the one-year period.
It has underperformed the bechmark Nifty 50, which has been flat in the last five sessions, up 1.50 per cent in the one month, 13.13 per cent higher in the six-month period, up 7.92 per cent up year-to-date and 14.88 per cent in the last one year.
Why Vedanta shares have been struggling
Vedanta Ltd shares have not been performing well since its parent company, Vedanta Resources, is still in heavy debt. The debt is high despite the company repaying all its maturing loans and bonds due in May and June. The debt was reduced to $6.4 billion, a sharp $3.3 billion cut from March 2023.      
What is Vedanta doing to recover?
Zee Business Research says Vedanta is taking measures to reverse its downfall. The group is reportedly close to sealing a deal to demerge its businesses. It has a plan to make all these businesses separate listed entities.
The company will demerge its businesses such as metal, power, aluminium, and oil and gas.
The company believes that due to the demerger, the efficiency of managing the group debt will increase.
The research says the board of the group has authorised the committee of directors to evaluate corporate restructuring.
Along with that, there will be separate legal entities for its zinc, lead, silver, and recycling businesses. 
Apart from that, the corporate structure will be reviewed due to the great potential in the company's businesses.
The group is not averse to taking consultations from outside, as the management will also appoint an external advisor to evaluate the options.
Strategic objectives of board of directors
Among the strategic objectives of the board of directors, the focus will be on unlocking value from stakeholders, setting up the right capital structure and capital allocation, and sharpening the focus on core competencies.
Updated: Fri, Sep 29, 2023
04:19 pm
New Delhi, ZeeBiz WebDesk