Maruti, Tata Motors, Eicher Motors: Auto shares trade mixed; what brokerages suggest ahead of festive season
Auto stocks: While automakers record mixed overall sales results, their sales in the cars and SUV categories, barring few firms, hit a record high in September.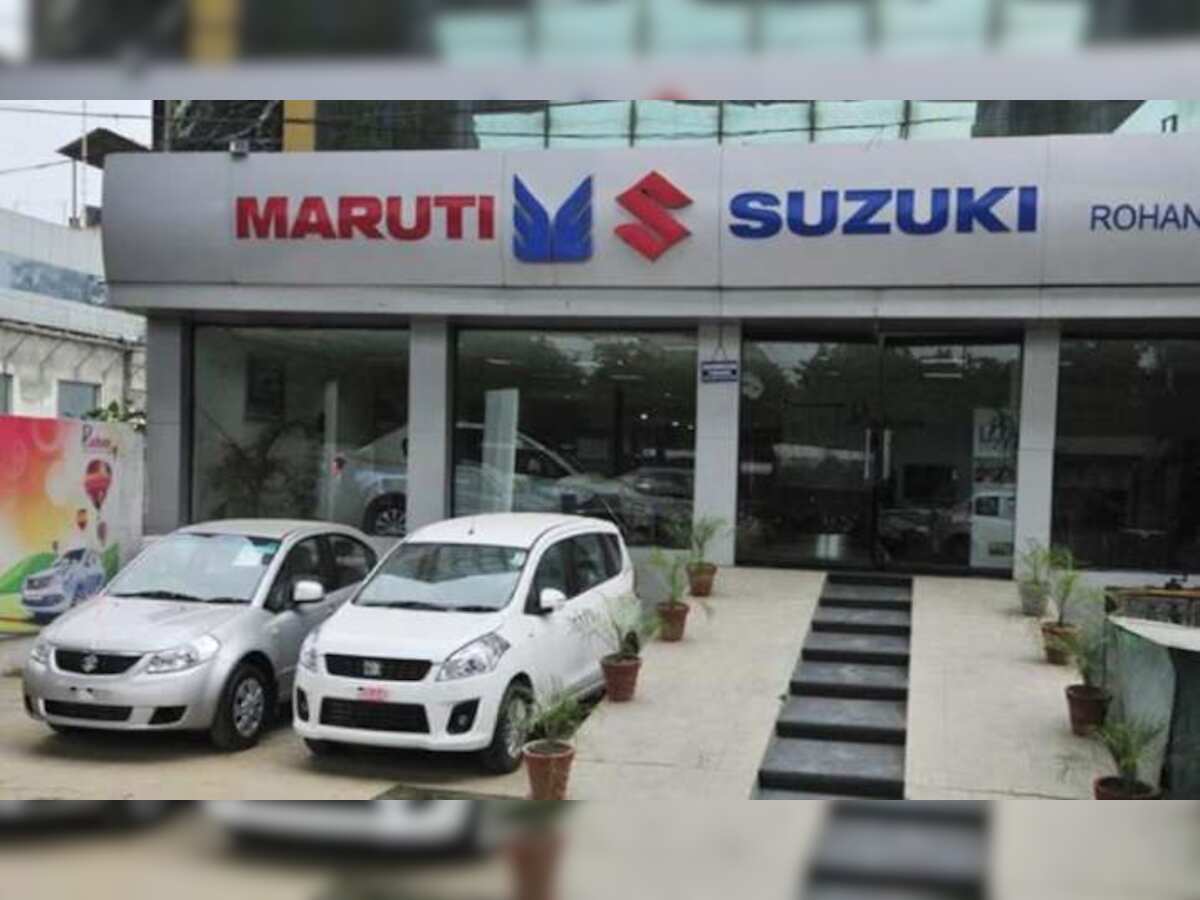 Overall passenger vehicle sales for Maruti Suzuki India were down 3.39 per cent in September. Photo: PTI/Representaional
Auto Stocks on Tuesday: After car sales numbers hit a historic high and overall vehicle sales results had mixed numbers in September, auto stocks on the BSE on Tuesday (September 10) traded mixed after the stock market opened after a three-day holiday period. While Maruti Suzuki, Tata Motors, Eicher Motors, Bajaj Auto and Hero MotoCorp were trading in negative territory, Mahindra & Mahindra was in green.
Automakers started releasing their sales numbers for the just-concluded month on October 1. Some of the leading automakers, such as Maruti Suzuki, Eicher Motors, and Tata Motors, have witnessed a decline in their overall sales numbers.
Also Read | From Maruti Suzuki to Tata Motors to Bajaj Auto: Here's how top auto makers fared in terms of sales in September 2023
Prominent automakers are banking on the festive season with many of them registering record sales numbers in the car and SUV segments. In the passenger vehicle sales category, MG Motor India was the biggest gainer with a 60.71 per cent rise, and Honda Cars India's sales were also up 25.13 per cent.
Mahindra & Mahindra passenger vehicle sales jumped 10.71 per cent. In contrast, overall sales of Eicher Motors were down 5 per cent, Maruti Suzuki India witnessed a loss of 3.39 per cent, while Tata Motors sales slipped 1.34 per cent.    
ZeeBiz takes you through the performances of prominent auto stocks in India on Tuesday.
Maruti Suzuki
After the automaker didn't meet their monthly targets, the shares of Maruti Suzuki are down 2.54 per cent each, or Rs 269.70, at Rs 10,332.00 each on BSE.
Its stock's loss on Tuesday eroded its gains in the past five days as the shares are down 2.32 per cent in that duration.
While Maruti Suzuki's passenger vehicle sales were up 2 per cent year-on-year (YoY), its month-on-month (MoM) sales in September were down 3.39 per cent.  
Tata Motors
A decline in sales numbers seems to have disappointed investors hugely, as the shares of Tata Motors are down 1.20 per cent, or Rs 7.55, at Rs 622.80 apiece, on Tuesday.
Tata Motors YoY sales in the passenger vehicle category are down 5 per cent, while its sales also slid 1.34 per cent MoM. 
Eicher Motors
Eicher Motors shares slid in early morning deals on Tuesday after the automaker announced a decline of 5 per cent in its overall auto sales numbers.
The scrip was down 3.38 per cent, or Rs 116.90, at Rs 3,339.15.  
Bajaj Auto 
Bajaj Auto stock also started its day on a lower note as it was down 0.17 per cent, or Rs 8.75, at Rs 5,053.70.
The company's sales in the commercial and two-wheeler vehicle segments saw a decline of 0.6 per cent.
The company's sales of two-wheelers—comprising sales in the domestic market and exports—were 3,27,712 units in September, compared to 3,48,355 units a year ago.
Mahindra & Mahindra
The Mahindra & Mahindra stock is trading higher by 0.61 per cent, or Rs 9.45, at Rs 1,563.10 in morning deals.
Mahindra & Mahindra's passenger vehicle sales jumped 20 per cent (YoY), while it saw a rise of 10 per cent MoM.
It sold a total of 41,267 passenger vehicles in the domestic market in September 2023, compared to 34,508 in the same month last year.
Hero MotoCorp
Shares of HeroCorp were also down 1.64 per cent, or Rs 50.05, at Rs 3,006.90 each in the morning trade session.
In September, the company sold a total of 5,36,499 vehicles, a 3.2 per cent YoY jump. Its sales of motorcycles and scooters were 5,19,789 in September 2023, compared to 5,07,690 units sold in the same month last year.
What brokerages say about auto stocks
ICICI Direct
ICICI Direct says that the segment mix at Maruti Suzuki marginally improved, and industry retails have been healthy at the start of the festive season.
"Segment mix at MSIL marginally improved, with the UV segment witnessing a growth of 1% MoM at ~59k units, whereas the mini and compact segments grew 7% MoM. At Tata Motors, EV volumes were further down 3% MoM at 6,050 units. UV volumes at M&M came in at a further all-time high of 41,267 units. Industry retails have been healthy at the start of the festive season with the aim to clock 1-million-unit sales volume over the 100-day period up to Diwali (a double-digit growth on a YoY basis)," says ICICI Direct in its report.
Nomura
Nomura also has an upbeat outlook for the auto industry, expecting strong sales during the festive season.
"Overall, we believe the festive season should be strong this year for PVs. A healthy inventory, with a much higher supply of SUVs, should support this. OEMs and dealers may also spend more on A&P to support sales. However, entry segments for both PVs and 2Ws continue to remain weak," says Nomura in its report.
Updated: Tue, Oct 03, 2023
11:58 am
New Delhi, ZeeBiz WebDesk