Why Raghuram Rajan did not join Twitter revealed; find out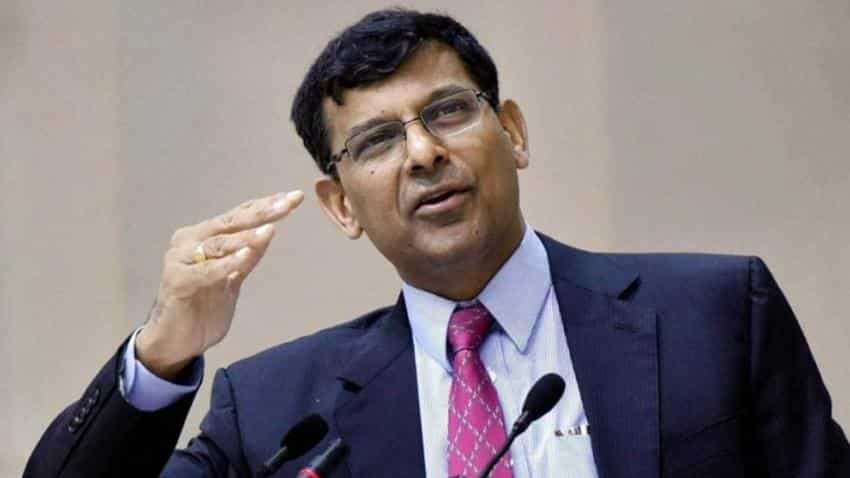 Renowned economist Raghuram Rajan today said he has not joined microblogging site Twitter as he was not quick to respond to tweets in a few words in 30 seconds. Image source: PTI
Updated: Fri, Mar 23, 2018
08:14 pm
Kochi, PTI
Renowned economist Raghuram Rajan today said he has not joined microblogging site Twitter as he was not quick to respond to tweets in a few words in 30 seconds. "I don't have time. My sense is that in many of these things, once you start engaging, you have to be consistent.. I certainly can't because I don't have the ability to think quickly and respond in you know 20-30 seconds in 140 characters," he said in a lighter note here. Raghuram Rajan said this when asked about his absence in the social media during an interaction with reporters. The former RBI governor was here to address the Global Digital Summit (#Future), organised by the Kerala government. 
'Fear that AI will take up both skilled & unskilled jobs'
Rajan also expressed fears that Artificial Intelligence would take up jobs--both high skilled and unskilled. With advances in Machine Learning,Artificial Intelligence and Robotics, this was going to change still further, as they take up the jobs,ranging from those in unskilled sweatshops to high-skilled professions like medicine, the former RBI Governor said.
"What jobs will humans be able to do in 10-15 years that are immune from threat?Jobs that require high intelligence and creativity; jobs that require human empathy and jobs where human working for us bolster our status in some way," he said. He, however, India has to embrace technology and become a leader in the digital transformation taking place around the globe without being bogged down by unfounded fears of job losses, incomes or machines replacing humans.
Among the biggest obstacles to technology adoption were fears of man being replaced by machines ? a fear that has existed since the industrial revolution,but never materialised. "Two hundred years since the industrial revolution, jobs are still around. People and society adapt to do the things that machines cannot do," he said.
"With technology, across every job there is going to be a restructuring, taking away the routine aspects and leaving the creative and customised aspects of that job," he said.
Currently Professor, Finance at University of Chicago, Booth School of Business, Rajan said that in every industrial country, more jobs have disappeared in routine skilled and non routine unskilled jobs, which has partly led to the anxieties. The former RBI Governor said another aspect of the fear was where the incomes would come from; the answer to which was an assured Universal Basic Income.
In the Indian context, he said "we have a huge hunger for capabilities at every level. If we can create incomes at some level, the aspirations of people will ensure their children move up in life and get the opportunities that they did not."
In terms of business opportunities, the government needs to do far more for start-ups to flourish in India by creating easy paths to incorporation and funding, he said.
Rajan said that one of the big lacunae in India was risk financing and so start-ups go elsewhere because they need risk financing, which was not available in the country. "We have to make sure Indian capital is available because often it is closest to the ground and understands the financing better," Rajan said.
"We have to make sure that the companies of our future are incorporated in India, get Indian financing and expand significantly. We cannot miss out on the AI and Robotics revolution," he said.
Another significant area where India effectively needs a revolution is education and skill building, Rajan said.
"We need to remedy weaknesses in education at every stage, build more world-class institutions domestically and bring the talent back from abroad," Rajan said.
"We are not as global as we should be even now. Too many of our people are too poorly educated or skilled to compete in a globalised tech-enabled economy," Rajan noted.
"If we don't do that we will end up with a two-tier economy of a few "haves" and a vast population of "have-nots", which is neither socially stable nor desirable,"he said. 
Get Latest Business News, Stock Market Updates and Videos; Check your tax outgo through Income Tax Calculator and save money through our Personal Finance coverage. Check Business Breaking News Live on Zee Business Twitter and Facebook. Subscribe on YouTube.