Sensex outlook: Good news coming for investors, here is what is in store
The recent decline in Indian shares was led by the government's decision to introduce a long-term capital gains tax (LTCG) on stocks in its budget in February.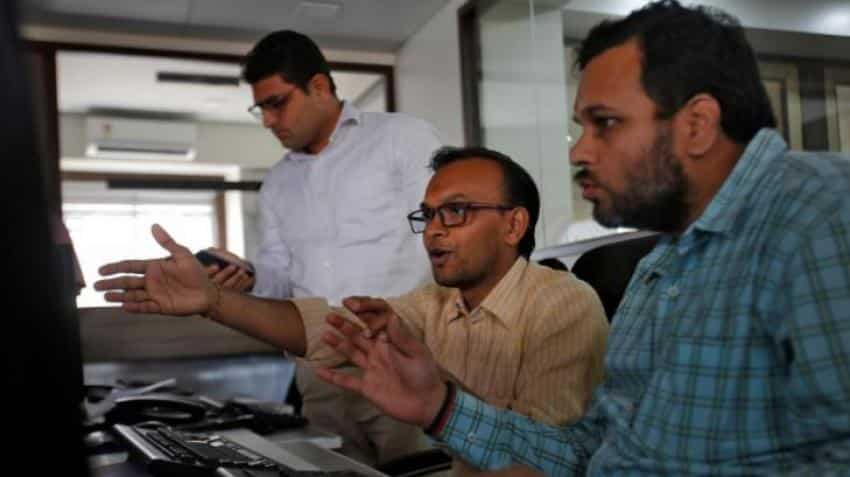 Indian stocks will recover most of their recent losses, helped by strong corporate earnings, but will close out 2018 a little short of the record high hit at the end of January, a Reuters poll found.
After gaining almost 28 percent in 2017, the BSE Sensex rose to a record high of 36,443.98 in January, but is down more than 5 percent since then and is expected to end the year under that lifetime high.
The projected rise in 2018 is the smallest year-ahead expected gain in the last six years of Reuters polls.
Also read: Rakesh Jhunjhunwala calls LTCG reasonable; Shankar Sharma terms it 'bad idea'
The recent decline in Indian shares was led by the government's decision to introduce a long-term capital gains tax (LTCG) on stocks in its budget in February.
Indian shares continued falling, tracking a sell-off in global equities, driven by worries about inflation, sending US Treasury yields to a four-year high on expectations of faster interest rate rises from the Federal Reserve.
But world stocks have recovered more than two-thirds of those losses.
The BSE Sensex index is forecast to rise to 34,687 by the middle of the year. It is estimated to rise more than 4 percent to 35,875 by end-2018 from Monday's close of 34,445.75, according to the poll of around 50 strategists taken Feb. 16-27.
That is an upgrade from consensus forecasts made in a Reuters poll in October.
Also read: Sensex closes 162 points lower; Vedanta, HPCL shares in top losers' list
Those gains are expected to be driven by an increase in company earnings as the economy picks up momentum this year after slowing for much of 2017 as disruptions from a ban on bank notes and a goods and services tax fade.
A separate Reuters poll forecast India's economy to grow at its fastest pace in a year in the October-December quarter as consumers, businesses and the government stepped up spending.
The latest report on earnings showed profits in major Indian companies rose at their best pace in six quarters during July-September. Profits are looking up after a prolonged spell of sluggish growth and are expected to increase further this year.
Nearly 90 percent of over 50 analysts who answered a separate question said corporate earnings would increase in the coming quarters. Five respondents expect them to stay the same and only one analyst sees a decline.
"The long overdue correction at a time when earnings are improving creates opportunities to buy. Stocks will be buoyed by an increase in earnings growth this year as disruptions from the GST have started to fade and economic activity gains momentum," said B.V. Rudramurthy, managing director at Vachana Investments.
"The increase in company profits should also justify the valuations for a majority of stocks. However, a rise in interest rates dampening fund flows should not be ignored."
While the global equity sell-off pushed FIIs (Foreign Institutional Investments) to pull a lot of money out of Indian stocks, they still remain net buyers so far in 2018.
But nearly 60 percent of more than 45 respondents who answered an extra question said FIIs would be net sellers this year.
Most strategists said the biggest risk to their forecasts was global monetary policy tightening.
Those expectations come despite policymakers being split on the outlook for inflation and how the lack of it might affect the future pace of interest rate increases, policy and, in turn, economic growth and financial markets.
Equity strategists also expressed concern about inflation from higher energy prices and expectations of increased rural spending by the government in its latest budget.
Updated: Wed, Feb 28, 2018
04:30 pm
Reuters