Realty hit hard by demonetisation, awaits 'white money' buyers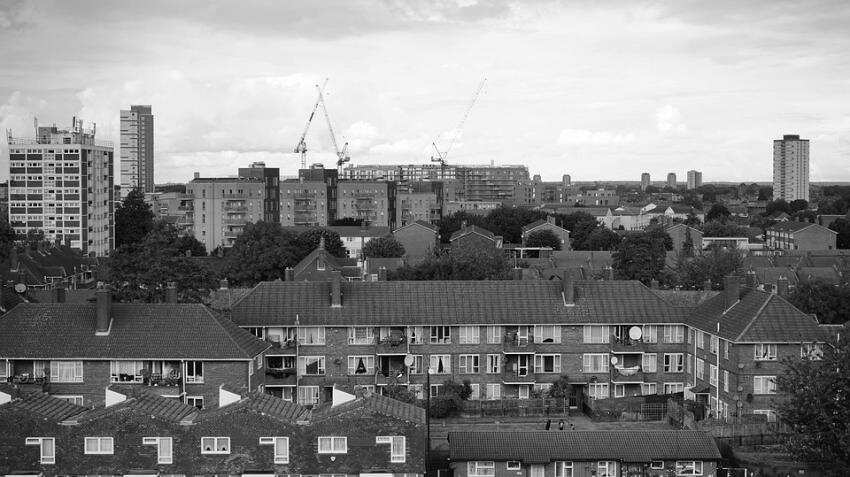 Developers are estimated to have incurred a revenue loss of Rs 22,600 crore because of the cash ban while state governments suffered a notional loss on stamp duty of Rs 1,200 crore. Image Source: Pixabay
Updated: Sun, Jan 15, 2017
02:59 pm
PTI
Property market, long considered a black money safe haven, seems to have taken a big hit from demonetisation, with developers seeing their sales drop by about 50 % in the last three months and now pinning their hopes on buyers coming to market with 'white money'.
The genuine buyers in the residential market, on the other hand, appear to be holding back their purchase plans on hopes that the interest rates would fall further and the property prices would plunge post demonetisation, which some see as a 'cleansing' of a sector infested with illicit funds.
As per the industry data, the secondary or resale market, where maximum black money typically gets parked, has been worst-affected as transactions almost dried up, barring some interest in marque properties, due to paucity of cash after scrapping of old Rs 500 and Rs 1,000 notes.
The registration of properties also saw a decline. In the process, developers are estimated to have incurred a revenue loss of Rs 22,600 crore because of the cash ban while state governments suffered a notional loss on stamp duty of Rs 1,200 crore, as per property consultant Knight Frank India.
Top officials of several developers across the country -- from Chennai to Kolkata, from Hyderabad to Pune and Mumbai to Bengaluru and entire national capital region -- admitted that the market took a big hit post demonetisation though they foresee significant long-term gains, expecting all future deals to be through banking channels.
However, many developers and property consultants also said it is too early to say that black money has been completely eliminated from the sector though it has become exceedingly difficult to execute cash transactions as of now.
They feel that demonetisation, along with the new real estate regulatory Act and the Benami Properties Act, would help in eradicating the practice of parking black money in real estate to a great extent and improve the industry's image.
States are yet to revise guidance values or circle rates post demonetisation, but may have to soon consider lowering the rates to reflect market sentiment.
"Property sale, in both primary and secondary markets, were affected during November-December due to demonetisation as consumers postponed their buying decisions not only in real estate but across all the sectors," realtors' apex body CREDAI President Getamber Anand told PTI.
Sales in the primary market have started to improve, with banks lowering interest rates on home loans, he    said, adding that it will take some time for revival in the secondary market where buyers need to reengineer investment strategy.
Top developer DLF's CEO Rajeev Talwar said the real effect of demonetisation will be that secondary sales would also become like primary sales and transactions will happen through banking channels.
"Real estate will become totally transparent," he added.
According to Knight Frank, which tracks primary residential market of eight big cities, housing sales fell by 44 % during October-December 2016 at nearly 41,000 units compared with the year-ago period while new launches dropped by 61 %.
The Delhi-NCR market, which was already facing demand slowdown and huge delays in project completion, saw maximum fall in housing sales during October-December at 53 %.
Mumbai saw 50 % decline in fourth quarter sales, Bengaluru 45 %, Ahmedabad 43 %, Hyderabad 40 %, Pune 35 %, Chennai 31 % and Kolkata 20 %.
The fall could have been steeper but for high festive sales in October, days before the demonetisation was effected.
"The Indian government's demonetisation move on November 8 brought the market to a complete standstill. Against this backdrop, developers refrained from announcing any new launches and buyers turned extremely cautious before committing on purchases," the Knight Frank India report said.
Bengaluru-based Sobha, the only company to have reported its sales bookings for the October-December quarter so far, said that its sales bookings fell by 22 % at Rs 373.2 crore against Rs 478.3 crore in the year-ago period.
On the impact on the secondary market, Knight Frank's Samantak Das said: "Resale market is under tremendous pressure after the demonetisation move. Besides, traction for some marque properties, there were hardly any transactions," he said.
"It will take 2-3 quarters for the resale market to witness some uptick in sales. The deals will be much more transparent now."
Asked whether black money in realty will be completely eliminated post notes ban, CBRE Chairman (India-South East Asia) Anshuman Magazine said: "While it is still too early to gauge the full impact of the demonetisation drive, we believe that it is a bold step towards bringing in transparency into the sector and boosting consumer sentiment and investments in sector."
JLL India's newly-appointed Country Head Ramesh Nair feels that it cannot be said with certainty that the problem of black money has been completely eliminated from the sector.
"Cash was seen to be involved in certain segments of luxury housing and with smaller developers as also with the secondary housing market. New measures have made it difficult to undertake cash-driven transactions and there is a greater acceptance of undertaking clean transactions," he said.
Cushman & Wakefield noted that the property sector has been a safe haven for unaccounted money due to the unorganised nature of the industry and transactions in the secondary housing market and land deals had a high component of cash involved.
However, it said that "since the government announced demonetisation, cash payments in such kind of transactions have been eliminated to a large extent. The difficulty in making cash payments has resulted in slow sales, especially for those developers who relied heavily on cash transactions".
According to developers and property consultants, housing sales were impacted adversely during November-December but the leasing of commercial spaces remained unaffected.
Stating that demonetisation has propelled India towards a digital economy, Tata Housing MD and CEO Brotin Banerjee said: "This will further enhance the manner in which real estate is transacted cleaner and more transparent transactions in the industry, helping both developers and consumers."
Low interest rate would give the real estate sector a boost by escalating sentiment and demand over time, he added.
Mumbai-based realty firm Hiranandani Group CMD Niranjan Hiranandani said the secondary market would be impacted. "They will have to migrate to a system where cheque payments will comprise a large component, if not fully, of their dealings."
SARE Home MD Vineet Relia said that there has been a decline in property registrations post-demonetisation. "State governments are considering revision in the guideline values to control the impact and Delhi government has already formed committees to rationalise the circle rate," he added.
Bengaluru's leading developer Puravankara's MD Ashish Puravankara said demonetisation would have a positive impact on real estate over time.
"This move alters the macros of the economy due to higher liquidity, resulting in lower inflation and cost of borrowing. This would lead to interest rate sensitive sectors like real estate to expand its growth through high sale volumes, in a totally new environment," he added.
On black money, Brigade Group's CEO (Residential) Om Ahuja said, "Black money to a great extent was limited to unorganised sector and plotted developments. With demonetisation, both these sectors are impacted along with re-sale."
Ahuja said the organised players deal only through cheques and the percentage of digital payments would also double in coming months from the current 15 %.
Mantri Developers CMD Sushil Mantri said demonetisation would "aid in RERA's (Real Estate Regulatory Act) attempt at deseeding the corruption that has maligned the industry."
VBHC MD and CEO Ravi Ramu said: "Demonetisation and digitisation are seismic events for the Indian real estate, especially housing. Many of the ground rules have changed."
"The acquisition of land, the funding of construction, the sources of finances of homebuyers, the methods of payments to construction workers and suppliers, and other aspects will perforce require to be entirely formalised and streamlined," he added.
On prevalent black money in the sector, Pune's Gera Developments MD Rohit Gera said that "eliminating corruption that has been deep rooted and systemic over generations cannot be achieved with one action."
"The vigour and aggression with which the law enforcement agencies have gone after the illegal conversion and hoarding of notes needs to be directed to officials who are the cause of the corruption," he added.
Suresh Krishn, President of CREDAI's Chennai Chapter, said the sales slumped in last two months as "people waited for housing rates to dip". He said only 5 % of market comprising luxury homes of Rs 3-5 crore might be affected as those deals have cash component. 
Kolkata's Ambuja Neotia group Chairman Harsh Neotia said
the people postponed their decisions of buying a property after notes ban leading to a fall in sales in last two months.
On cash transactions, he said: "This is not applicable to all developers. Cash dealings are done mainly for properties above Rs 5 crore. I think things will become normal in the next two or three quarters."
Another city developer Merlin Group saw a slump in sales during last two months. Sushil Mohta, owner of the Merlin Group, said people had become a bit scared due to demonetisation but inquiries have now started to pick up.
On the real estate sector being a generator of black money, Mohta said "this is the baggage which this sector is carrying on". However, he said the big developers have become corporatised and selling properties online.
Primarc Director Siddharth Pansari said demonetisation move would impact property prices sharply as widely believed but rates would not fall for budget and mid-segment housing.
"How can prices come down by 30-40 % when margin is not more than 10 % in mid-range and budget homes?"
Leading broker in Kolkata NK Realtors said there had been no impact on primary market as city being a end-users market.
Bagaria group chairman SS Bagaria said there has been a drop in sales in luxury projects, but in affordable housing below Rs 4,000 per sq ft the situation is normal.
JLL India Residential Services CEO Ashwinder Raj Singh said secondary market has been definitely affected considering the structure of the deals involved in this segment. "With scarcity of cash, a large corpus of buyers went off the market and sellers can do little but wait," he added.
"While, in primary market the rumoured decline in this segment is very far from reality, because the primary market -consisting of ready-to-move homes and new projects caters to end-users whose primary sources of funding are banks and other financial institutions," Singh said.
According to MG Gopal, Special Chief Secretary (Revenue), Telangana government said the registration of properties fell during last two months.
"The average number of transactions with regard to registrations on properties was at 3,700 per day with an income of Rs 13.28 crore. During the past two months the number of registrations fell by 45 % and income fell by nearly 50 %. I do not know if it is because of demonetisation or not," Gopal said.
Most of the bigger companies have stopped cash transactions and they deal through cheques or DDs only, he added.
Get Latest Business News, Stock Market Updates and Videos; Check your tax outgo through Income Tax Calculator and save money through our Personal Finance coverage. Check Business Breaking News Live on Zee Business Twitter and Facebook. Subscribe on YouTube.