Ram Mandir Bhumi Pujan: Dressed in dhoti-kurta, PM Narendra Modi offers prayers at Hanumangarhi temple
Ahead of the foundation-stone laying ceremony of the Ram temple in Ayodhya, Prime Minister Narendra Modi on Wednesday offered prayers at the Hanumangarhi temple in Ayodhya.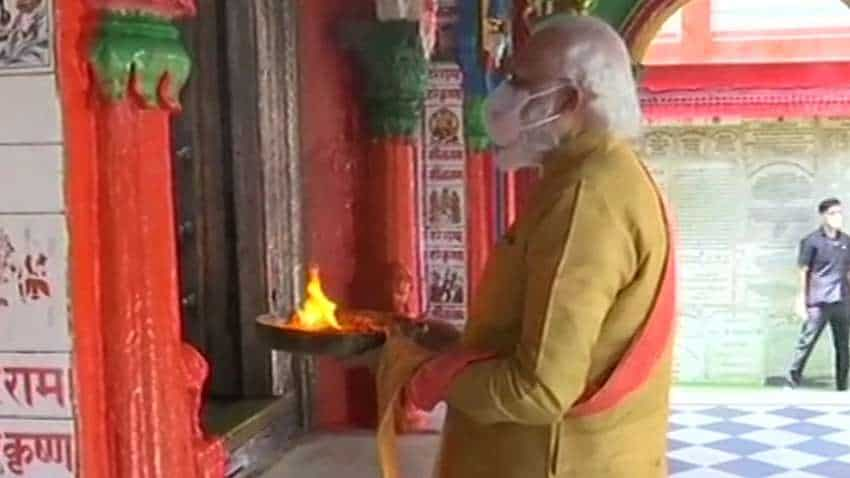 Seventy-six steps lead to Hanuman Garhi which is one of the most popular Hanuman temples in North India. The shrine houses Hanuman's mother, Anjani, with a young Hanuman sitting on her lap.