Rakesh Jhunjhunwala ranked in Forbes Billionaires' list 2018; guess spot market guru bagged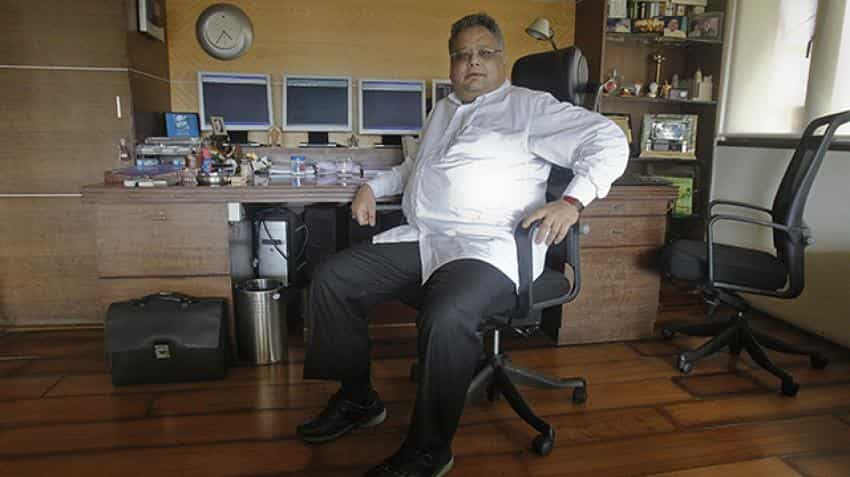 Rakesh Jhunjhunwala is known for his value investing and long-term approach to the stock market. Image source: Reuters
Ace investor Rakesh Jhunjhunwala stands among 1,000 richest men worldover. In Forbes Billionaires' list of 2018, the 57-year old Jhunjhunwala holds 791st position globally, and 41st spot among just Indian billionaires. His net worth grew from $1 billion in 2008 to $3 billion in 2018. An investor with a Midas touch, Jhunjhunwala is often referred to as India's Warren Buffett. Buffett held 3rd rank on the Forbes rich list after Amazon chief Jeff Bezos and Microsoft cofounder Bill Gates. The richest man in India was Reliance Industries chief Mukesh Ambani followed by Wipro chief Azim Premji.
 
A self-made billionaire investor market guru Jhunjhunwala is a certified Chartered Accountant. Son of an income tax officer, he started tracking stocks while he was just 12 or 13 years old. He began investing with $100 in 1985 when Sensex, BSE's benchmark index, quoted at just 150. On January 29, 2018, Sensex hit an all-time high of 36,374.87.
 
"My first investment was when I completed my CA in 1985," he told Forbes once, adding that initially, he would believe any company which had strong reserves and surpluses was good. "I have truly learnt by trial and error," he added.
 
Rakesh Jhunjhunwala is known for his value investing and long-term approach to the stock market. His fame is such that investors often lap up the companies whose shares he picks. 
 
Jhunjhunwala holds over 8 per cent stake in watch and jewellery maker Titan, his biggest holding, which is worth more than $900 million.
 
His privately owned stock trading firm Rare Enterprises derives its name from the first two initials of his name and wife Rekha's name.
Also read: On this key issue, Rakesh Jhunjhunwala takes on Warren Buffett
 
He calls himself an old-fashioned investor and shuns startups. His aversion to e-commerce firms is well known.
 
Jhunjhunwala is a movie buff too. He has coproduced several Bollywood films.
 
Rakesh Jhunjhunwala doesn't much like being called 'India's Warren Buffett'.
 
"It's not a fitting comparison. In terms of wealth and success and maturity, he's far, far ahead," told Jhunjhunwala to Reuters once.
 
"I'm not a clone of anybody. I'm Rakesh Jhunjhunwala," he boomed. "I've lived the world on my own terms. I do what I enjoy. I enjoy what I do," he emphasised.   
Updated: Wed, Mar 07, 2018
05:34 pm
ZeeBiz WebDesk