PM Modi to launch development projects, address BJP rally in Nizamabad in Telangana on october 3 Hyderabad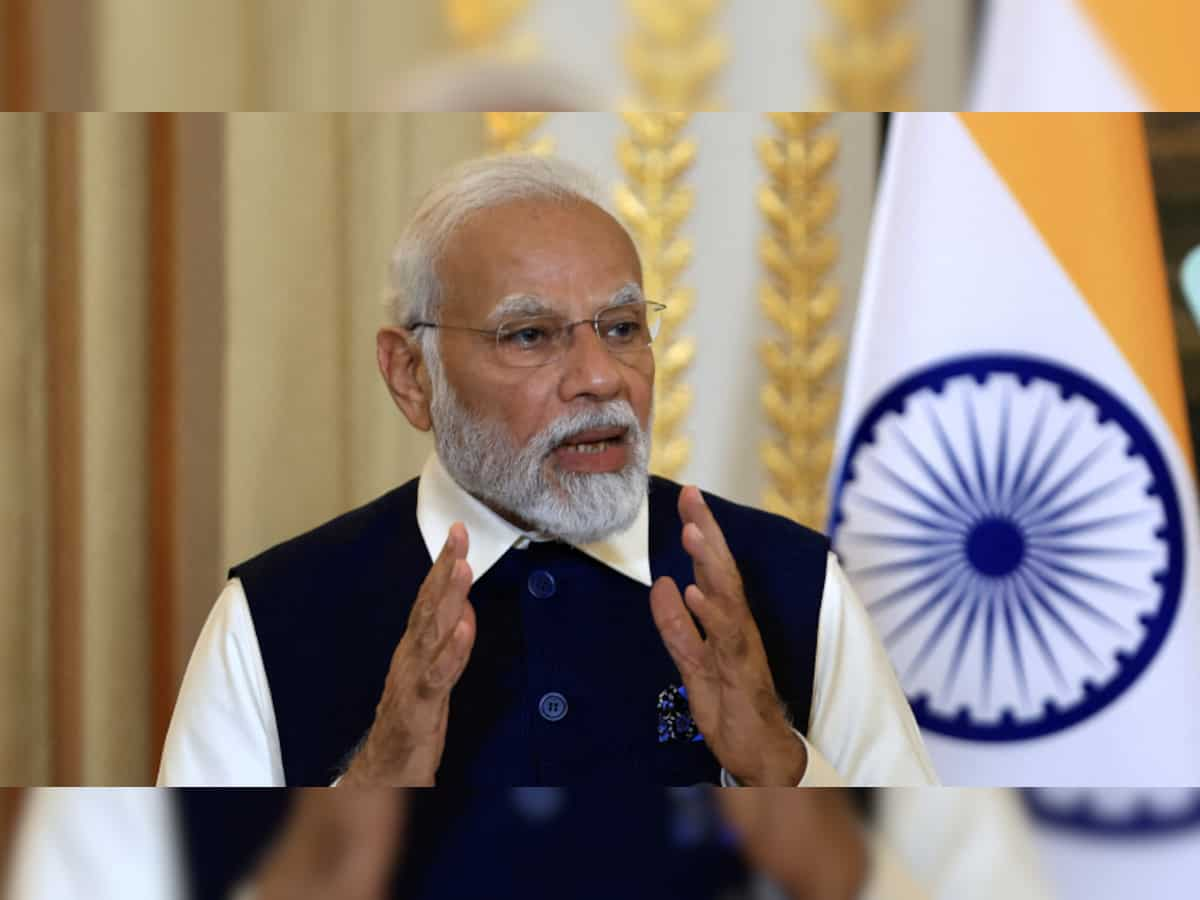 Minister Narendra Modi will inaugurate several development projects, image credit: Reuters
Minister Narendra Modi will inaugurate several development projects and also address a public meeting to be organised by BJP at Nizamabad in Telangana on October 3.
This comes two days after he addressed a rally at Mahabubnagar in the state, marking the launch of BJP's campaign for the upcoming assembly polls.
Nizamabad assumes political significance as Chief Minister K Chandrasekhar Rao's daughter and sitting BRS MLC K Kavitha is expected to contest from the constituency in the 2024 Parliament elections again. She lost to incumbent BJP MP from Nizamabad D Arvind in the 2019 Lok Sabha elections.
Modi, who visited Mahabubnagar in Telangana on Sunday, had announced setting up a National Turmeric Board for the benefit of turmeric farmers in the country and in Telangana. The establishment of a turmeric board has been a long pending demand of the turmeric farmers in Nizamabad.
BJP MP Arvind, who had promised during the 2019 Lok Sabha polls to work for establishment of turmeric board, on Monday thanked Modi for the announcement.
Arvind recalled his efforts since 2019 for getting the board established. On Tuesday, Modi will inaugurate as well as lay the foundation stone of various development projects worth about Rs 8,000 crore during his visit to Nizamabad, an official release said.
The PM will also inaugurate the first 800 MW unit of phase 1 of the Telangana Super Thermal Power Project of NTPC.
It will provide low-cost power to the state and boost its economic development, an official release said, adding that it will be one of the most environmentally compliant power stations in the country.
The state's rail infrastructure will also get a boost as the prime minister will also inaugurate rail projects including the new line connecting Manoharabad and Siddipet and the electrification project between Dharmabad-Manoharabad and Mahabubnagar-Kurnool, it said.
Seeking to augment health infrastructure in the state, Modi will also lay the foundation stone of 20 critical care blocks under the Pradhan Mantri - Ayushman Bharat Health Infrastructure Mission.
Updated: Mon, Oct 02, 2023
07:13 pm
PTI