New NPA rules: Power producers' body accuses RBI of overruling House panel
New NPA rules: The Association of Power Producers has sought a special dispensation from the Reserve Bank saying their defaults are caused mostly by non-payment/delayed payments by state discoms and regulatory delays coupled with poor coal supplies by Coal India. The association claims that regulatory delays have resulted in pending payments worth Rs 7,800 crore, while pending receivables from state discoms stand at Rs 8,300 crore. Also  state-run Coal India is meeting only around 60 per cent  of its committed supplies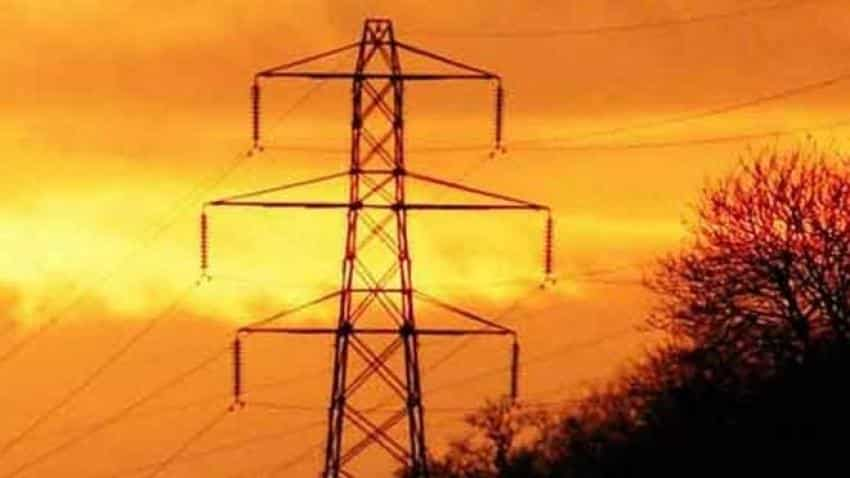 New NPA rules: "The issue of stressed assets was discussed with developers, bankers, regulators, and officials of power and coal ministries by the Parliamentary Standing Committee on Energy," says Association of Power Producers. Image source: Reuters
The Association of Power Producers has accused the RBI of over-ruling the Parliamentary standing panel on power and key ministries with its February 12 circular that ended all the existing loan restructuring mechanisms and voted for insolvency code to resolve stressed assets. The association has also sought a special dispensation from the Reserve Bank saying their defaults are caused mostly by non-payment/delayed payments by state discoms and regulatory delays coupled with poor coal supplies by Coal India. The association claims that regulatory delays have resulted in pending payments worth Rs 7,800 crore, while pending receivables from state discoms stand at Rs 8,300 crore. Also state-run Coal India is meeting only around 60 per cent of its committed supplies.
In a March 12 letter to the RBI- exactly a month after the February 12 RBI circular extinguishing all the existing bad loan management mechanisms like the 5/25, SDR, S-4A, CDR etc forthwith- the association has requested Governor Urjit Patel to intervene and exclude the power sector from the purview of the new NPA resolution rules. Indirectly accusing the central bank of over-ruling the House panel on energy and the views of the Union power and coal ministries, association director general Ashok Khurana says, "The issue of stressed assets was discussed in depth with developers, bankers, regulators, and officials of power and coal ministries by the Parliamentary Standing Committee on Energy. "After hearing all the stakeholders, they've recommended that the revival schemes of the RBI or government should be realistic and not symbolic," Khurana says in the letter.
"Every effort should be made to see that the projects with huge investment do not become NPAs for want of marginal financial infusion or adjustment in the way of making working capital available for passing on the interest variable to the stressed asset," the letter further says quoting the House panel report.
The letter also notes that already there are over 75,000 MW assets- either under operation or under construction- severely stressed due to various reasons-- lower coal availability, lack of long-term/medium-term PPAs, divergence between policy and regulations on pass through of incontestable changes in law (pending regulatory receivables of Rs 7,800 crore), huge delays in regulatory orders, and pending receivables from discoms with pending bills at Rs 8,300 crore. The letter lists three main factors for the stress in the private sector power sector. "Three-four months of average delay in payment from discoms has resulted in around Rs 8,300 crore of receivables currently.
"Over two years of delay in receiving orders from regulators to pass on the increase in cost of coal due to various taxes and duties which are to be treated as 'change in law' and around Rs 7,800 crore are stuck due to this," the latter says and further notes that as against this, power developers pay in advance for coal, transportation and transmission. Stating that 'a one-jacket-fits-all guidelines' of RBI will not work, the letter seeks sector-specific guidelines for different infrastructure sectors like energy, telecom, and steel as they have vastly different issues to be resolved.
"The system has to be tolerant of genuine difficulties, while coming down heavily on mismanagement and fraud," the letter said.
"We request you to issue special dispensation for power sector by relaxing the default clause from one-day delay in debt servicing and classify the asset as NPA only after the completion of 180-day period and submission of resolution plan should be initiated only after the 180-day period." That apart, resolution plan must note the regulatory/ government delays and so should be exempted from counting as defaulting period. Finally for those case already gone to IBC resolution, RBI must allow grandfathering/a 12-18 month grace period so that resolution and standstill benefit may be allowed to be continued till such period. 
Updated: Sun, Mar 18, 2018
03:51 pm
PTI