Miracle for Dena Bank, tragedy for Bank of Baroda, Vijaya Bank!
Bank of Baroda, Vijaya Bank and Dena Bank boards are expected to meet in 10 days time to decide the course of merger.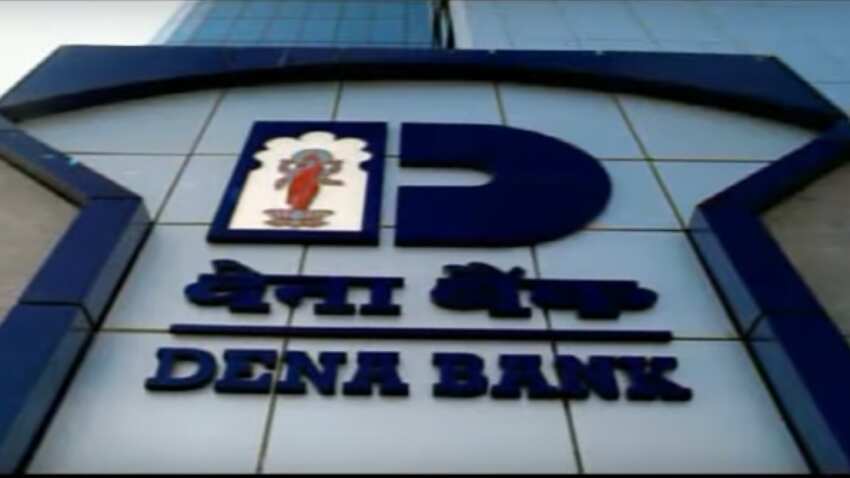 Representational Image: Photo: Youtube
Updated: Tue, Sep 18, 2018
06:26 pm
Mumbai, ZeeBiz WebDesk
Good news arrived at the doors of Mumbai-based state-owned Dena Bank and its investors! It is more like a ray of hope as the bank will now be able to tackle its stressed assets in much better way. However, while Dena Bank rejoices, there are two banks, namely Bank of Baroda and Vijaya Bank, who are at a crucial stage and the situation is too fluid to call at the moment. What basically has happened is, the NDA government has taken one step ahead in PSU consolidation drive. Simply put, Dena Bank along with Vijaya Bank will be merged with BoB. Bank of Baroda, Vijaya Bank and Dena Bank boards are expected to meet in 10 days time to decide the course of merger.  
Dena Bank survival at move! 
Firstly, everything in Dena Bank needs revival, as the bank's losses are widening, gross non-performing assets are rising, provisions are moving up,while credit growth is weak and deposits low. 
As on June 2018, the bank's losses extended to a massive Rs 721.71 crore compared to Rs 132.65 crore a year ago same period. The reason behind such loss was because of higher provisions for bad loans which got more than doubled in Q1FY19 at RS 1,118.20 crore from Rs 522.50 crore in Q1FY18. 
Meanwhile, gross NPA stood at 22.69% in Q1FY19 from 22.04% in Q4FY18, while net NPA were at 11.04% in the same period versus 11.95% in Q4FY18. 
Furthermore, the bank has no ability to lend further as now it is added under the Reserve Bank of India (RBI) Prompt Corrective Action (PCA) framework. RBI has restricted the bank on giving new loans and even new hirings. 
Hence, Dena Bank is in need of urgent restoration of business. 
But what is a good moment for Dena Bank, has become a nightmare for Vijaya Bank and Bank of Baroda. Here's how. 
According to Darpin Shah and Kaushik Utpat analysts at HDFC Securities, the merged entity would have 9,489 Domestic branches, a loan book of Rs 6.4tn, CASA ratio of ~34.1% on Deposits base of Rs 8.4trn, G/NNPA of 12.4/5.71%, calc. PCR of ~57% and CRAR of ~12.25% with CET I of ~9.32%.
The duo accepted that the move is positive for DBNK (and other smaller/weaker PSBs), while negative for BOB and VJYBK (incl. relatively better/strong banks like Indian Bank). 
Although, it is believed to be sentimentally positive and one more step towards PSB reform, the challenges exist in the form of employee / union issues, branch rationalization, capital etc. for the relatively better/strong banks. As per the analysts at HDFC, this will be at the losing end over the medium term. 
Following the risks, the duo at HDFC said, "We downgrade BOB to NEUTRAL with a TP of Rs 142 (1.0x Mar-20 ABV of Rs 142) from BUY given the clear value destruction for the minority shareholders and the various integration challenges."
In Elara Capital's view, Dena Bank;s weak profitability in FY18 and Q1FY19 with high net NPA at 12% and CET at 8.8%, the bank's adjusted net worth is completely eroded. The bank is already in PCA framework and requires continuous equity infusion; considering the bank's ability to raise equity capital in secondary markets and Central Govt's willingness to infuse equity capital in weaker banks, some of the bigger & healthy PSBs had to bail it out. 
Rakesh Kumar, Chintan Shah, analysts at  Elara said, "We expect Central Govt. to infuse equity infusion in the merged entity to support BOB fundamentals."
As for BoB and Vijaya Bank, the duo of Elara said, "We determine merged entity's adjusted book value at ~INR 97 considering swap ratio of BOB:VJYBK:DNBK at 1.0:0.45:0.12 respectively based on yesterday's closing per share price. Unmerged BOB's quoted at 1.35x P/trailing ABV; based on above mentioned swap ratio and trailing adjusted BV, merged entity could trade at 1.1x P/trailing ABV at INR 105-110. We could witness further downside to BOB."