Infrastructure growth jumps to 7-month high of 6.7 pct in June
Growth of eight core sectors expanded to 7-month high of 6.7 per cent in June due to better performance by cement, refinery and coal segments, as per official data released today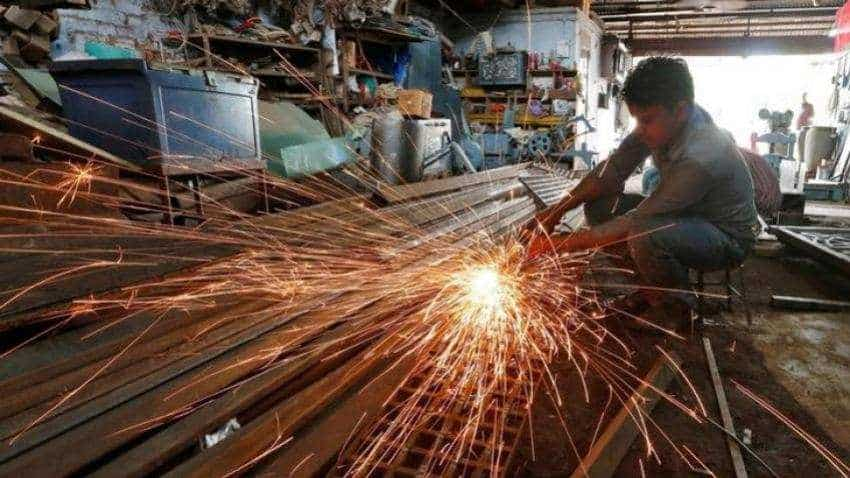 The eight sectors, which also include fertilisers, steel, natural gas, electricity and crude oil, had expanded by 1 per cent in June last year. Image source: Reuters
Growth of eight core sectors expanded to 7-month high of 6.7 per cent in June due to better performance by cement, refinery and coal segments, as per official data released today. The eight sectors, which also include fertilisers, steel, natural gas, electricity and crude oil, had expanded by 1 per cent in June last year. The previous high rate of growth was recorded in November 2017 at 6.9 per cent. 
The growth rate in May was 4.3 per cent. As per the data released by the commerce and industry ministry, the expansion in cement, refinery products and coal was 13.2 per cent, 12 per cent and 11.5 per cent respectively, year-on-year basis. Crude oil and natural gas registered a negative growth of 3.4 per cent and 2.7 per cent respectively in June compared to the year-ago period.
Sectoral performance: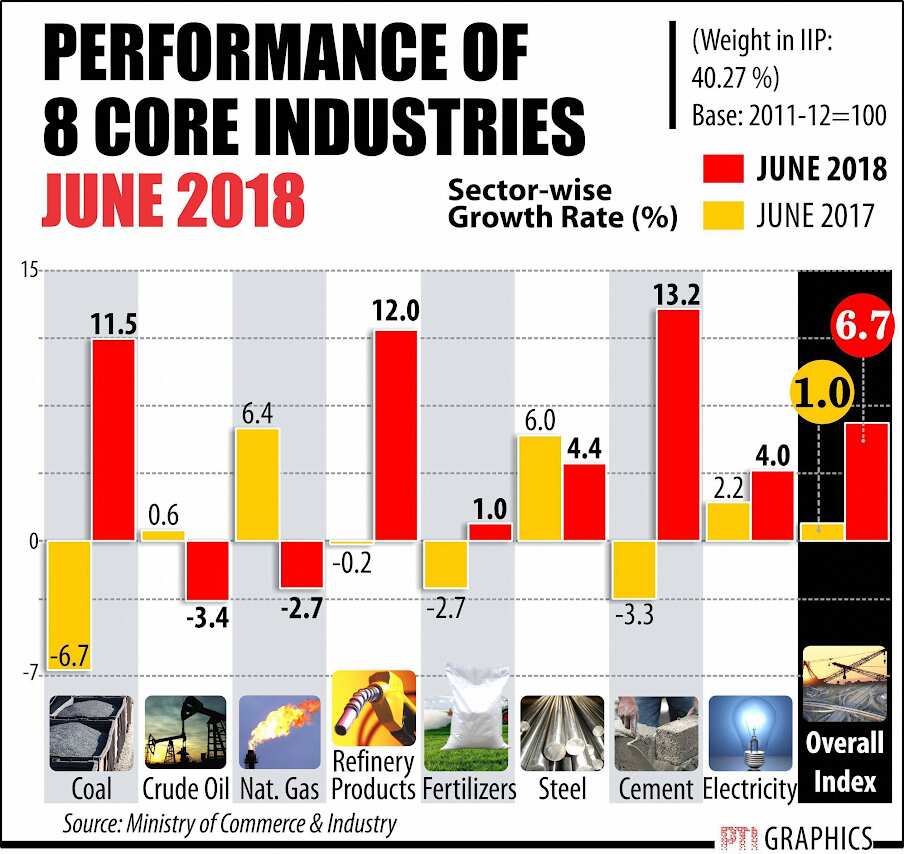 The expansion in the electricity generation was 4 per cent in June compared to 2.2 per cent in the same month of the last fiscal. Steel sector, however witnessed a slower growth of 4.4 per cent compared to 6 per cent in June 2017.  The data revealed that expansion rate in the fertiliser segment was 1 per cent, better than negative growth recorded in the year ago month. 
Watch this Zee Business video here:
During the April-June quarter of the current fiscal, the eight core industries recorded a growth of 5.2 per cent as against 2.5 per cent in the same period last year.  These eight core industries comprise 40.27 per cent of the weight of items included in the Index of Industrial Production (IIP).
 
 
Updated: Tue, Jul 31, 2018
06:49 pm
PTI