India will have a Rs 54.75 lakh crore shortfall in pension savings in 30 years, WEF says
With hundreds of millions of people approaching the age of retirement in India, is the country prepared to face the onset of retirement? A report by World Economic Forum pointed out that India will fall short of $85 trillion (nearly Rs 54.75 lakh crore) in pension savings by 2050.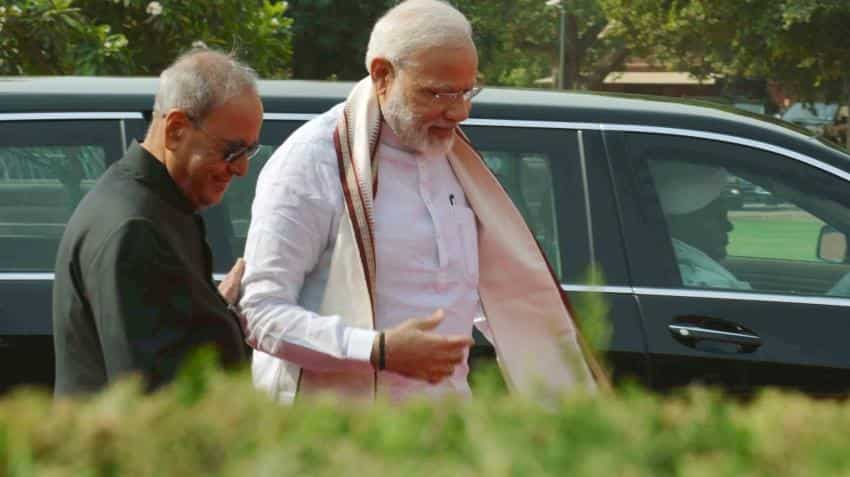 President Pranab Mukherjee with Prime Minister Narendra Modi at Forecourt of Rashtrapati Bhavan. Image Source: IANS
Updated: Sat, Jun 03, 2017
12:00 pm
Mumbai, ZeeBiz WebDesk
Key Highlights

India's savings gap will grow the fastest at 10% ahead of China at 7%.
Pension shortfall of Rs 54.75 lakh crore by 2050 in India, as per WEF estimates.
Over 600 million retirees in India and China by 2050.
Planning for retirement may seem like a far off short for many in India to save for though this has emerged as a 'ticking timebomb' problem as per World Economic Forum experts. India is estimated to fall short of Rs 54.75 lakh crore (nearly Rs 54.75 lakh crore) in pension savings by 2050, a report by WEF said on May 26.
The total savings gap for eight countries analysed by the group would reach $400 trillion by 2050, which the experts said would be 'five times the size of the current global economy.'
"Based on our forward looking projections, the gap will grow by 5% each year to nearly $400 trillion by 2050. This means an additional $28 billion of deficit each day," WEF report said.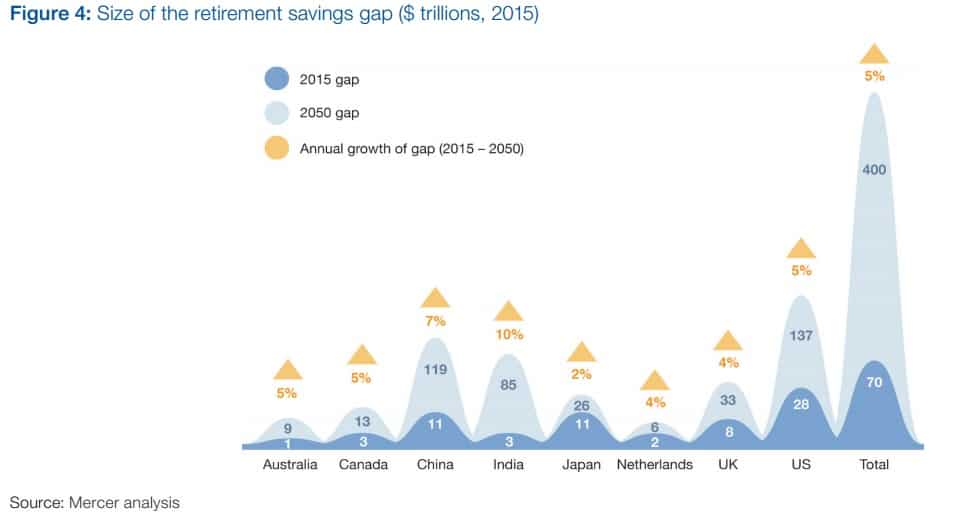 When asked by WEF 'what is most important when looking for a job?' the respondents of a survey answered base pay. "The importance of a company pension is on par with a flexible schedule and career opportunities for younger workers," the report added.
People surveyed under the age of 34 placed saving for retirement with the need for a fixed schedule and career opportunities. Its importance score was at 100 compared to the same group who rated 'base pay' with a 300 importance score.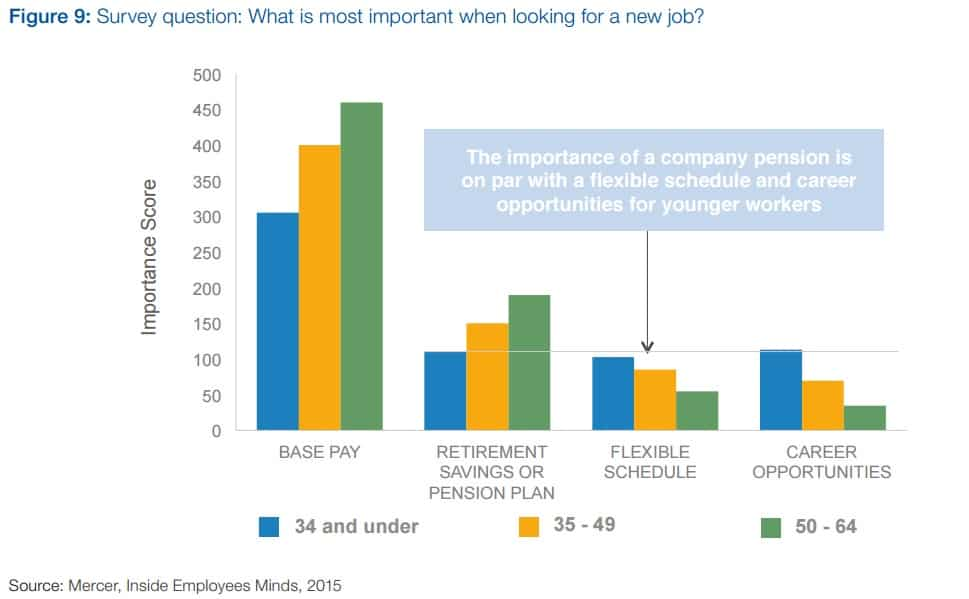 Also Read: Already in 20s? Start saving early for post retirement life
Though a new perspective when searching for jobs by Indians may need to be induced other factors of the Indian population also need to be addressed if we are going to defuse this 'ticking timebomb.'
The source of this rising problem for India is the rapidly ageing population. The WEF report said, "There will be over 600 million retirees in China and India by 2050."
To add to this there is also a high percentage of workers in the informal sector. "9 in 10 Indian workers10 are in the unorganized sector with limited access to retirement savings accounts," the report said.
A third reason for India's largely unfulfilled pension savings was tagged as the 'growing middle class' problem.
"As wages and quality of life increase, expectations for retirement income also grow. Wage growth is currently approximately 10% in India," the report said.
The wage growth in China is only at 6%.
Of the 600 million retirees, a CRISIL report in 2015 said that 300 million would stem from India by 2030, most of whom will not by financially secure by the age of retirement.
PM Modi's Atal Pension Yojana, which aimed to provide pension to all Indians would provide subscribers a pension of Rs 1000 to Rs 5000 per month. However this scheme is being tweaked by the government to increase maximum age of entering the scheme at 50 from 18 years.
Up till December 2016, there were 39 lakh subscribers to the scheme with assets under management (AUM) worth Rs 1,498 crore, a report by Economic Times said on January 10.
Although government employees would have something to fall back on the report said that the problem would lie in the private sector.
 
"Government employees joining after 2004 are covered under the defined contribution formula of the National Pension System; hence the government's pension liability on account of these employees will decline to 0.7% of GDP by 2050 from 2.2% of GDP currently. The problem, however, lies in the private sector," the CRISIL report added.
In 2015, the global retirement savings gap was estimated to by $70 trillion, WEF said, with majority of the problem stemming from unfunded pension schemes by the government.
"Of the $70 trillion gap for 2015, over 75% is associated with unfunded government-provided pillar one pensions and pensions promised to public employees," the report said.  
 
Only 1% of the entire gap was attributed to unfunded corporate pension promises and 24% to individual savings.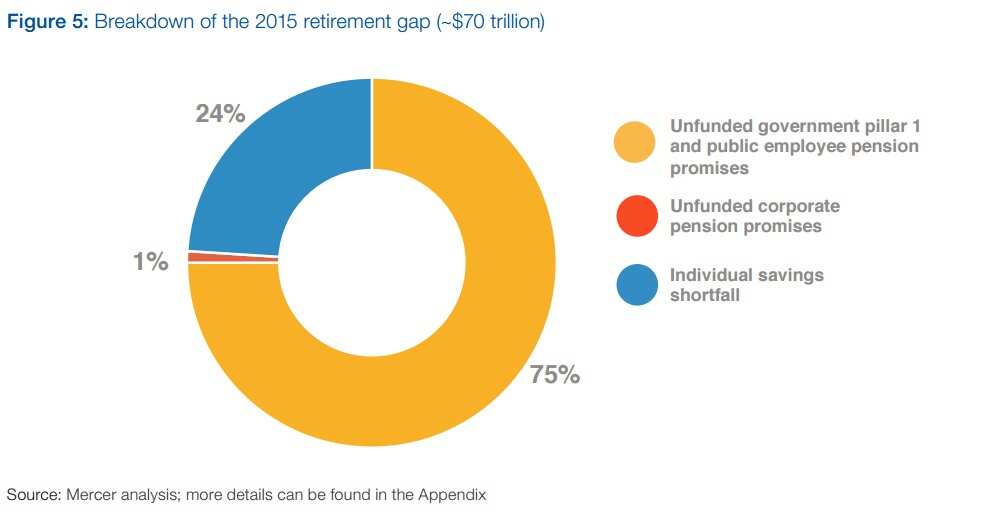 Life expectancy was the highest in the United States of America at 104, WEF pointed out; however, the country will have the highest shortfall of pension savings amounting to $137 trillion.
The problem of insufficient financial security for the population approaching retirement age could be solved by providing a 'safety net' pension for all; improving ease of access to well-managed cost-effective retirement plans and supporting initiatives to increase contribution rates, the report said.
"To motivate individuals to save more, the first step should be help them to realize that their target income will be hard to achieve with their current level of savings. Therefore, information about their expected retirement income or the probability of achieving the target income with the existing investment portfolio should be provided as part of regular reporting," WEF added.
Get Latest Business News, Stock Market Updates and Videos; Check your tax outgo through Income Tax Calculator and save money through our Personal Finance coverage. Check Business Breaking News Live on Zee Business Twitter and Facebook. Subscribe on YouTube.