IIP at 8.4% confirms manufacturing revival: Economic Affairs Secy
IIP for mining, manufacturing and electricity sectors for the month of November 2017 stood at 107.4, 127.5 and 140.1 respectively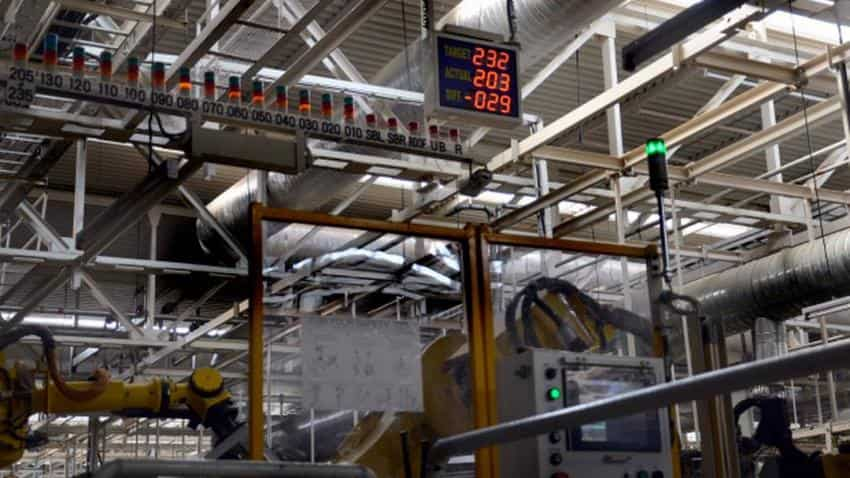 November 2017 stood at 125.6, which is 8.4 percent higher as compared to the level in the month of November 2016. Image source: Reuters
Updated: Sat, Jan 13, 2018
06:12 pm
ANI
Secretary of the Department of Economic Affairs (DEA), Subhash Chandra Garg, on Saturday said the Index of Industrial Production (IIP) growth of 8.4 percent that was reported for November confirms sound manufacturing revival.
"After core sector growth at 6.8 percent, exports growth exceeding 30 percent and Purchasing Managers` Index (PMI) at a multi-year high of 54.7, IIP growth at 8.4 percent in November confirms sound manufacturing revival," he tweeted.In this regard, Garg claimed that industrial growth is expected to be higher in the second half for GDP growth to exceed the estimated 6.5 percent.As per data released by the Central Statistics Office (CSO) on Saturday, retail inflation for the month of December 2017 stood at 5.21 percent, up from 4.88 percent in November, while the general index (IIP) for the month of
November 2017 stood at 125.6, which is 8.4 percent higher as compared to the level in the month of November 2016. IIP for mining, manufacturing and electricity sectors for the month of November 2017 stood at 107.4, 127.5 and 140.1 respectively, with the corresponding growth rates of 1.1 percent, 10.2 percent and 3.9 percent as compared to November 2016.