How to become a crorepati: This is how upcoming Elections 2019 can make you rich; history shows you the money
The next general election is expected to be held between April to May 2019. Investing or trading in equity and mutual funds during the middle of a political battle is a fraught exercise.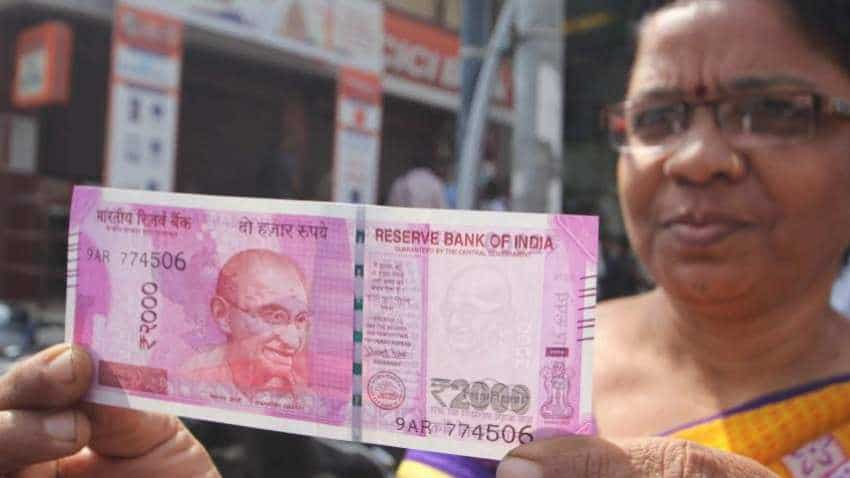 Representational Image: Photo: IANS
How to become a crorepati: While you are busy preparing for Diwali festival, you might want to take a moment to thrash out some money making investment plans. Why? Because there is now only six months left for General elections to start in 2019 and history says if you invest now, you could become very rich. Ahead of the elections, it is no mystery that everything is on the edge right now for market investors, even foreign investors, who are sitting with bated breath, so to speak, to take a call on their next step . The uncertainty about election has already started generating comments from experts and this in turn is affecting movements of Sensex and Nifty. You must be wondering why should you invest now to reap benefits from elections? Well, for your information, the markets have already started to react prior to elections, and what is more, most factors point to the fact that they are poised to gain massively. In fact, it has always done so!
 Now, many of us who are frequent investors and track the markets day to day in an effort to try and generate hefty gains are either investing already, while some are preparing to invest. For those who are planning to invest, this is the right moment to do so. Again, why? Many of us must have received heavy lumpsums in the form of Diwali bonus, hence, every penny used wisely would be very satisfying later on. Let's understand why you should make most of upcoming elections.
The next general election is expected to be held between April to May 2019. Investing or trading in equity and mutual funds during the middle of a political battle is a fraught exercise.
It would not be wrong to say, that generally market participants tend to get nervous as the country moves towards the election date and the nervousness often keeps the market on tenterhooks for a while.
In Sushil Finance views, "6 Months Prior to Election is extremely volatile and as we run up to the elections the market improves and the next 6 Months after Elections is very good for markets."
This means the time is not right o panic when markets are crumbling currently. In fact, it is an opportunity to make most of the decline and invest in options that can make you rich. Since September 2018, both Sensex and Nifty 50 have been very volatile, so much so, that they even lost their shining mark of near 39,000-mark and 11,500-level. They both were suffered from bloodbaths with Sensex even losing more than 5,000 points, and Nifty struggling to retain its above 10,000-level.
Well, investing in markets can be scary, and most of us would not want to make wrong decisions at all. Then what can possibly be the best investment option to take make the most of these elections. Guess what! The answer is Systematic Investment Plan (SIP), which has to everyone's surprise, given high returns during previous elections. Hence, you would not want to miss this time and later regret. Make money wisely by doing the right thing.
SIP comes as the best pick. The best way to describe this investment mechanism is  - little drops of water make the ocean. SIP is the most basic, flexible and easy way of earning big money for your hard-earned investment.
Mutual Fund SIP is currently at a booming stage, and is seen as the most convenient, hassle-free and smartest way of investment. SIP is an easy step and also ensures discipline in your savings. All you have to do is open an SIP account with a financial institution, and link it with your bank account. Depending upon your investment strategy, money will automatically get deducted from your bank account on weekly, monthly or quarterly basis.
It is already known that three-year SIP returns have been the best in last 3 elections which have even given as high as 56% annualized returns after 2004 elections.
Here's how SIP performed during elections.
1999 Elections 
 This was the time when elections were held during Kargil war, and the BJP emerged as the single largest party with 182 seats.
During this time around, the BJP was in position to form a more stable NDA government and was also the first non-Congress alliance which lasted for full five year tenure.

In 1999, it was late Atal Bihari Vajpayee who took charge of India after he was sworn as the new Prime Minister.
SIPs performance during this tenure, was not exciting as they performed badly for three years tenure but were quite good for an entire five year tenure. SIPs gave for 1999 to 2004, a fantastic growth of more than 20% annualized returns due to one off event of Y2K bug that freaked the markets.
2004 Elections
In this elections, the Indian National Congress party was once again sworn in to rule. Although, the BJP party launched its 'India Shining' campaign, it only managed to bag 138 seats, whereas the Congress won with a tally of 145 seats.

However, the Congress leader Sonia Gandhi shocked everyone by not accepting the position of Prime Minister, instead giving it to the former Finance Minister Manmohan Singh who was a respected economist.
In this election, the SIPs performed quite well for three-year tenure. The mutual funds gave annualized returns ranging from 43% to nearly 58% for three year tenure. Whereas, for the 5 years tenure, the returns were between 17.8% to 26.21%.
2009 Elections
This period was another win for the Congress Party led by Sonia Gandhi. During its 2004 elections, the party implemented many key promises including the enactment of Right to Information (RTI) & the National Rural Employment Guarantee Scheme (NREGS). Not only that, the party  also waived off farm loans in 2008.
On the other hand, the NDA was led by L K Advani.
In 2009 Elections, the Congress won with 206 seats which was a drastic improvement compared to 2004, and once again Dr. Manmohan Singh was sworn in as the Prime Minister for the second time.

SIPs again were positive for both 3-years and 5-years tenure. SIP gave annualized returns ranging from 9.66% to 15% in 3-years tenure, while gave 4% to over 8% return in 5-years.
2014 Elections
This was a game changing election, where the NDA government held an advantage, as the UPA government was affected by various accusations of corruption & scams. 2G, Coal Block, Adarsh, Commonwealth Games among few.
The BJP, led by Narendra Modi, its Prime Ministerial candidate, won majority on its own, bagging 282 seats, while the Congress on other hand recorded its worst ever performance with just 44 seats.
This would be first time, when BJP party bagged a massive majority with Congress nowhere near that.

In this period, for the 3-year tenure, SIP gave annualized returns ranging from 13% to 20%, while for 5-years tenure it gave returns between 9% to 12.09%.
Hence, if you want to invest for short-term period and make hefty money, then SIPs are best option for you. But the key is to be a patient investor.
Here's a list of mutual funds which can be best bet for you, according to Sushil Finance.
Schemes consistent over longer cycles and have large AUMs and Diversification- preferred for new investors/cautious investors.
Schemes which are smaller to mid sized AUMs, strong performance time to time, but no long term pedigree of Scheme. However very well managed and ability to continue to outperform.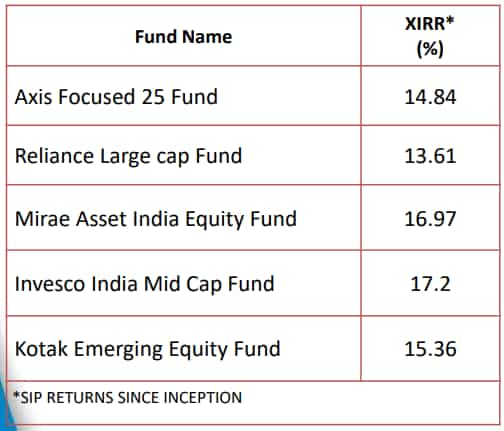 Talking about the elections, analysts at Sushil said, "The highest returns were in the period 2004 to 2009 during which neither the BJP nor Congress had a majority. We know on thing that this volatility should be used to our advantage."
What an investor can do is just increase their SIP allocation for at least minimum three years period to enjoy short term gains. Even if there is any volatility, an investor need not be worried, hence, it is the time to increase money in mutual funds.
Even new investments can be made in this market, despite the negative returns, the ones who have patience are bound to be rewarded.
So how much should you invest?
For instance let's begin an SIP today with investment of Rs 2,000 monthly. If you want short-term gains then 3-years tenure is well good enough. But if you want to become crorepati, you can actually make most of the elections period.
Firstly, it needs to be noted, investment in markets is best invested for longer term period. The higher the tenure the higher is your returns.
Let's say, you begin to invest today in SIP Rs 2,000 every month henceforth, and keep it for another five General Election period excluding the 2019 one. Let's take the Mirae Asset Emerging Bluechip annualized return of 22.27%.
So if you begin Rs 2,000 monthly SIP for let's say 3-years at 22.27%, then you take home Rs 1,03,776 on your investment of Rs 72,000. Simply put, you earn extra Rs 31,776 on your investment.  
If the same SIP and return is kept for 5-years tenure, then your gains are higher. You take home nearly Rs 2.2 lakh on investment of Rs 1.2 lakh, which means your gains are nearly doubled by Rs 1.03 lakh.
The same investment if kept for 10-years, then you made investment of Rs 2.4 lakhs and gained Rs 6.7 lakh on it. Total you take Rs 9.10 lakh.
The tenure if increased further for 15-years, then invested Rs 3.60 lakh and earned Rs 26.7 lakh on it, which means you take home about Rs 30.3 lakhs.
If kept for 20 years tenure, then you invested Rs 4.8 lakhs and gained over Rs 90.9 lakh, which makes your total gains about Rs 95.7 lakh.
If kept for 25 years tenure, then you invested Rs 6 lakhs and to gained a breathtaking Rs 2.9 crores, which makes your total investment gains Rs 3 crore.
The returns will be even higher, as the expected interest return is calculated on the current occasion, the market is set for booming and in next 25 years it will be on a whole different level. Hence, begin an invest right now and become a crorepati by just giving Rs 2,000 every month.
By next 5 elections, you can surely be a crorepati if all things go well, and you the biggest positive is that you do not have to panic about who wins or loses the election and who gets to rule India.
Get Latest Business News, Stock Market Updates and Videos; Check your tax outgo through Income Tax Calculator and save money through our Personal Finance coverage. Check Business Breaking News Live on Zee Business Twitter and Facebook. Subscribe on YouTube.
Updated: Fri, Nov 02, 2018
05:51 pm
Mumbai, ZeeBiz WebDesk