Stock market highlights: Sensex ends at 39,352.67, up 1421.90 points; SBI, IndusInd Bank rise over 8 pc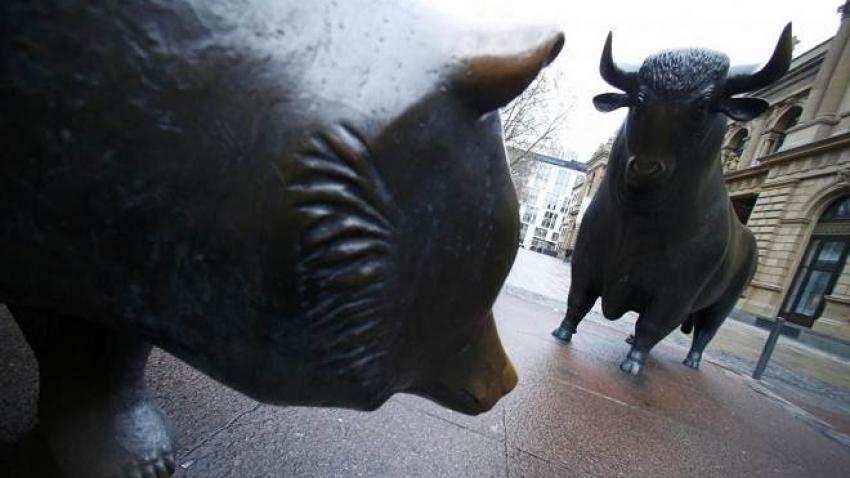 Finally, the voting for the Lok Sabha elections is over and exit polls surveys have been released by various agencies. Exit polls results suggest that the BJP-led National Democratic Alliance is going to get huge victory in the Lok Sabha elections 2019 and will form government at the centre. Following the positive exit poll predictions for the NDA government, stock market opened up today. Sensex and Nifty witnessed a massive uptrend. Earlier, analysts suggested that the market may hit all-time highs today. Sensex in the last session on Friday closed at 37,930.77 points, up 1.44 percent over the previous session, While NSE Nifty50 ended 1.33 percent up at 11,407.15 points. Here are the LIVE stock market updates today:

3:33 pm: Sensex ends at 39,352.67, up 1421.90 points or 3.75 percent.

2:30 pm: BSE Sensex rose 1,311 points during the afternoon trade. At 2:30 pm, Sensex was at 39,217.55 points, up 1286.78 points or 3.39 percent.

1:40 pm: Sensex rose 1,264.33 points; SBI surges over 8 percent at 1:38 pm 

12:16 pm: BSE Sensex was at 38,969.77 points, a surge of 1039 points or 2.74 percent at 12:15 pm.

11:52 am: "I expect another 2-3% rally in the market in the next 3-4 days based on the cue," Reuters quoted Samrat Dasgupta, fund manager at Esquire Capital Investment Advisors as saying.

11:17 am: IT stocks came under pressure led by losses in Infosys and TCS in early trade Monday as rupee rose substentially after exit polls showed that incumbent NDA government coming to power again with a brute majority. The broader market, however, witnessed heavy buying. 

10:28 am: The overall market sentiment is positive, as majority of the stocks headed north. In benchmark Nifty50 basket, 44 stocks advanced and 6 shares declined. In Sensex basket to most of the shares surged.

10:19 am: Most of the Sensex and Nifty50 constituents surged, with SBI, Indiabulls Housing Finance, ICICI Bank, M&M, L&T, Maruti, and TATA Steel, rising over 4 percent. Infosys and Bajaj Auto are among the losers.

10:02 am: After exit poll results suggested another term for the ruling NDA government, rupee appreciated 79 paise to 69.44 against the US dollar in opening trade Monday even as crude oil prices firmed up.

9:57 am: "The exit polls have been better than market expectations, with the ruling party getting a comfortable majority. The market is likely to rally further, but the rally may not be significant as there are challenges of not so encouraging earnings growth, lower liquidity, slowing economy and global challenges," IANS quoted Naveen Kulkarni, Head of Research, Reliance Securities as saying.

9:50 am: Sensex is at 38,715.58 points, up 784.81 or 2.07 percent, while NSE's Nifty was at 11,641.15 points, an upsurge of 234 points or 2.05 percent at 9:50 am.

9:30 am: Sensex up nearly 900 points, Nifty rises about 300 points from the previous day's close.

8:55 am:

8:51 am: With most of the exit polls predict the return of Narendra Modi as Prime Minister, the leaders of National Democratic Alliance (NDA) are likely to meet on May 21, ahead of the counting of votes on May 23, according to IANS report.

8:33 am: Jimeet Modi, Founder and CEO of SAMCO Securities & StockNote, said on Zee Business TV that,"This week is going to be the most happening of the year wherein all eyes would be glued to not 'stock quotes' but 'vote quotes." 

8:17 am: Avinash Gorakshakar, Head of Research at Joindre Capital Services said on Zee Business TV that, ''Markets will definitely recover and gain around 3 to 4% on Monday (today). The session will also see a profit booking, and shall remain volatile till 23rd May. As exit polls do not give real picture, the market will show an impact after real results only. However, the investor's mood will find it better as the average expectation of NDA was around 250 seats. "

8:08 am: Stock market expert Ajay Bagga said on Zee Business TV that he expects markets to open at least 5 per cent higher today. This means that both Sensex and Nifty can touch all-time highs today (Monday). 

8 am: CVoter predicts 287 seats for NDA, Republic-Jan Ki Baat says the safron party may win 305 seats, News18-IPSOS Exit Poll says NDA to get anywhere near 292 seats, while India News-polstrat exit poll predicts 298 seats for NDA. 

7:58 am: Experts on Zee Business TV predict a massive gain of around 5% for markets today, as prospects of another Modi-led NDA government is in sight.

7:50 am: Deepak Jasani, head of retail research at HDFC securities, said, "Most exit polls have predicted that NDA will win the Lok Sabha elections with a good margin. This was partly discounted in the markets over the last few days. The street would like it even more if the BJP on its own gets a majority in the Lok Sabha. However, going by the way the exit polls in the last two elections were off the mark from the actual numbers, the markets would get excited but not super excited. Nifty could open on Monday with an upsurge of 90-150 points and later consolidate. Over the next three days, it could then look up to corporate results and /or global developments. The fact is that NDA may be able to attain a majority in Rajya Sabha only in 2020 or 2021 is a minor dampener as major reforms would need passage in both houses."
Latest Updates