Sensex today: DRL, Tata Motors top loser; index ends 73 points lower even as world stocks trade higher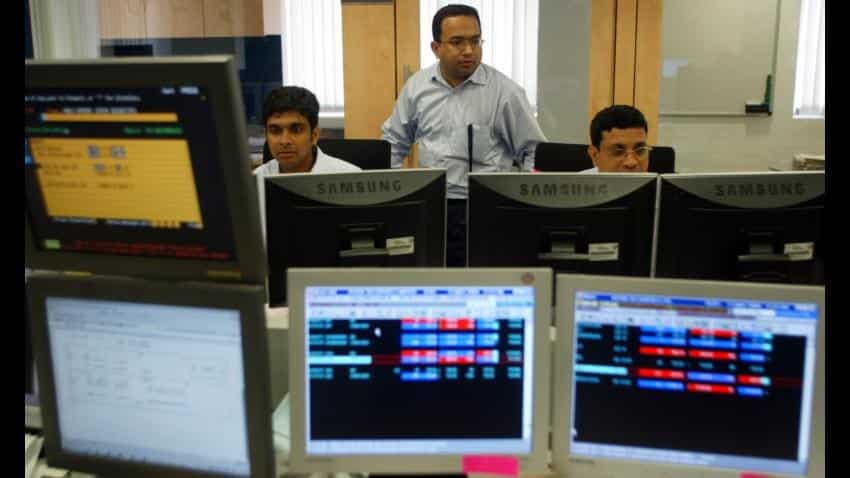 The benchmark indices on Thursday pared morning gains to end lower as investors turned cautious, keeping to the sidelines ahead of elections in Karnataka. The Sensex ended at 35,246, down 73.08 points, while the broader Nifty50 closed at 10,716, down 25.15 points. In the broader market, the BSE Midcap and the BSE Smallcap underperformed to lose 1.5 per cent each. 

Market breadth, indicating the overall health of the market turned negative. On the BSE, 1,887 stocks declined, 779 stocks gained, while 121 stocks remained unchanged.  

Prime Minister Narendra Modi's Bharatiya Janata Party (BJP) will be looking to gain a foothold in Karnataka, the first big state electing an assembly this year to be followed by three others before general elections next May.

Votes will be cast on Saturday with counting being held on May 15, and results will be declared later that day.

Overseas, World stocks hit a three-week high on Thursday and turned positive for the year as rising oil prices gave energy firms a shot in the arm that countered the effects of increased political uncertainty.

Brent crude rose to another 3-1/2 year high of $77.89 overnight amid fears of supply disruptions after President Donald Trump withdrew the United States from a nuclear accord with Iran and ordered sanctions to be reimposed.

European shares largely took their cues from Asian and U.S. peers and rose, but the gains were tempered as British phone company BT reported disappointing results and the pan European STOXX 600 Index was only marginally higher.

Britain's FTSE 100 Index was still up on the day ahead of a Bank of England policy meeting at which rates are expected to be kept on hold, a sea change from expectations a few weeks ago, when a hike seemed nailed on.

On Wednesday, the Sensex ended at 35,319, up 103.03 points, while Nifty50 closed at 10,741, up 23.90 points. In the broader market, the BSE Midcap and BSE Smallcap indices underperformed to lose 0.6 per cent and 0.1 per cent, respectively. 

Provisional data with the exchanges showed that foreign institutional investors sold scrips worth Rs 704.03 crore while the domestic institutional investors purchased stocks worth Rs 664.92 crore.
Latest Updates