Market live: Sensex ends up 131 pts, Nifty finishes in green; Infosys top gainer ahead of Q2FY19 result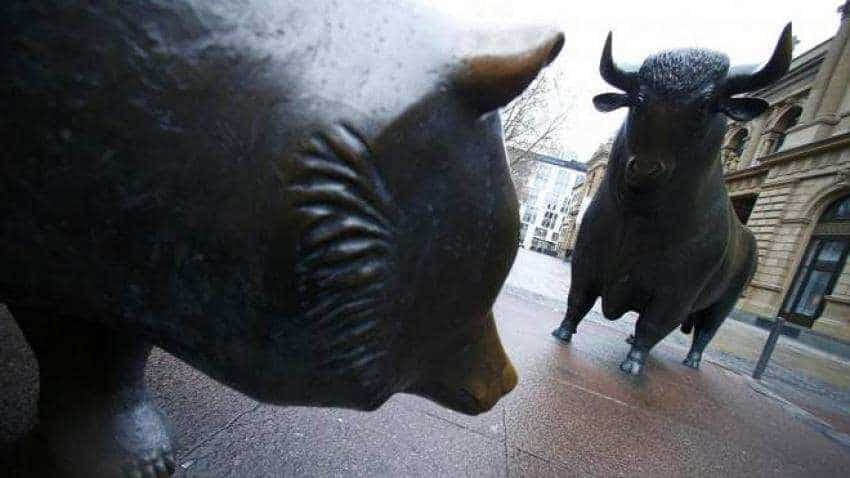 After opening on red note, the S&P BSE Sensex finally ended at 34,865.10 high by 131.52 points or 0.38%, Where as Nifty ends at 10,512.50 high by 40 points or 0.38%.

Top gainers on BSE were Infosys taking the lead at Rs 699.10 per piece up by 2.95%, followed by ITC at Rs 281.60 per piece up by 2.51%, ONGC at Rs 160 up by 1.78%, TCS at Rs 1949.15 per piece up by 1.60%, Sunpharma at Rs 599.50 up by 1.50% and HDFC bank at Rs 2007.85 up by 1.46%.

Meanwhile, losers on BSE were Hindustan Unilever taking top spot by finishing at Rs 1526.60 per piece low by 2.68%, followed by Mahindra & Mahindra ended at Rs 748.60 per piece low by 2.63% and ICICI bank ended at Rs 313.20 per piece low by 1.76%.

SmallCap Index was the highlight of today as it performed well, becoming highly preferred stocks by the investors. 

S&P BSE SmallCap sector ended at Rs 14353.41 per piece high by 193.98 points or 1.37%. Top performing companies on this index were Uttam Sugar at Rs 160.90 high by 19.99%, GTPL hathway at Rs 81.65 per piece high by 19.99%, Aptech Ltd at Rs 160.60 per piece high by 19.99%, Trident Ltd at Rs 69.10 per piece high by 19.76%, Andrew Ltd at Rs 23 high by 18.56%. 

BSE Sensex fell into the red today after a magnificent pull-back on Friday, thereby dashing hopes the market will open in the green on Monday.

Sensex opened at 34,747.60 and is currently trading at Rs 34,693.42, lower by 40.16 points or 0.12% at around 09:42 hrs. NSE Nifty opened at 10,466.60 and is currently trading at 10,447.05, lower by 25.45 points or 0.20% at around 09:43 hrs. Nifty bank opened at 25,252.80 per piece low by 0.56%. Further Nifty Mid 100 opened in the green at 16,838, higher by 0.55%.
Latest Updates