IMD predicts normal monsoon; Sensex ends near day high; Tata Motors, Infosys buck trend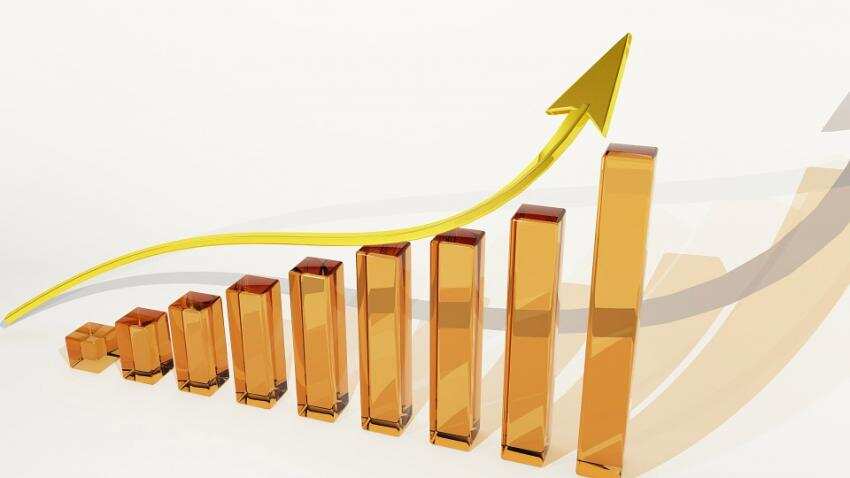 Sensex today: The benchmark indices pared all intraday losses to settle near day's high on Monday thanks to gains in pharma and realty stocks even as Asian markets traded mixed. The Sensex settled at 34,305, up 112.78 points, while the broader Nifty50 ended at 10,528, up 47.75 points. 

In the broader market, the BSE Midcap added 0.3 per cent, while the BSE Smallcap gained 0.5 per cent. Market breadth, indicating the overall health of the market, turned negative. On the BSE, 1,407 stocks declined, 1,267 stocks rallied, while 202 stocks remained unchanged. 

Infosys share price tanked sharply, slipping 6 per cent intraday after the company reported 28.2 per cent fall in net profit at Rs 3,690 crore in Q4 on consolidated basis, in-line with expectations, as against Rs 5,129 crore reported in the December quarter of FY18. The tech major's revenues grew by 7.2 per cent in dollar terms, while 5.8 per cent in constant currency terms, with operating margins coming in at 24.3 per cent.

Overseas, European shares were broadly flat, however, adding to a mixed picture in Asian stock markets and suggesting that a degree of caution still prevails. MSCI's world equity index, which tracks shares in 47 countries, was flat on the day and a pan-European stock index was marginally lower. US stock futures were pointing to a higher opening on Wall Street. 

Last week, the Sensex ended with third consecutive weekly gain by a solid 565.68 points to conclude at 34,192.65, while the broader Nifty reclaimed to close above the key 10,400-level at 10,480.60. Despite volatility, key indices pocketed modest gains throught-out the weeks trading days, only seen for second time since last one year as the investor sentiment remained buoyant on earning optimism, while remained resilience to incessant global uncertainties.

Foreign portfolio investors (FPIs) and foreign institutional investors (FIIs) sold shares worth Rs 1,487.82 crore during the week, as per Sebi's record including the provisional figure of April 13, 2018. The S&P BSE Mid-Cap index rose 81.19 points or 0.49 per cent to settle at 16,677.76. The S&P BSE Small-Cap index rose 99.00 points or 0.55 per cent to settle at 17,981.99. Both these indices outperformed the Sensex.
Latest Updates