Wipro's Q4 net profit down 1.6%; board approves buyback of 4 crore shares
The company's net profit fell by Rs 2,235 crore during the March ended quarter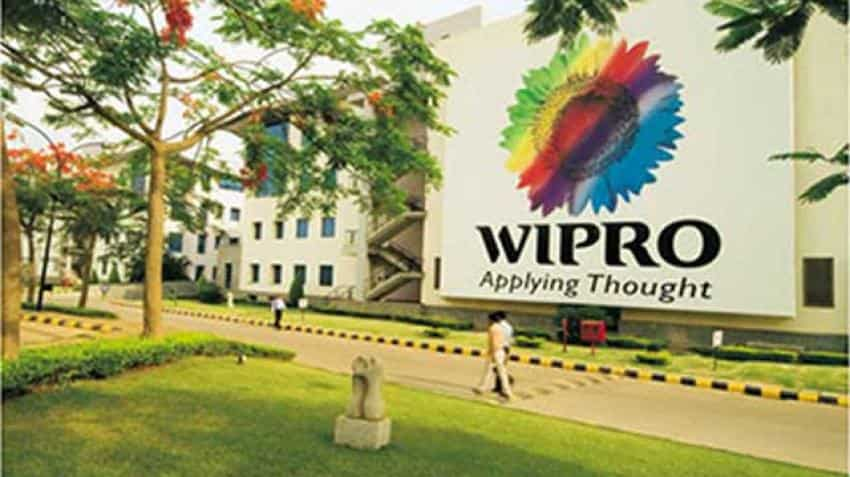 Wipro's net profit fell by Rs 2,235 crore during the March ended quarter. Photo: Official Website
Updated: Wed, Apr 20, 2016
05:27 pm
Bengaluru, PTI
The country's third-largest IT firm Wipro on Wednesday said its consolidated net profit dipped 1.6% to Rs 2,235 crore for the quarter ended March.
This is against a net profit of Rs 2,272 crore in the same quarter last fiscal, Wipro said in a filing to the BSE.
The company's revenue, however, rose 12.9% to Rs 13,741.7 crore during the reported quarter, from Rs 12,171.4 crore in the year-ago period.
IT services revenue, which accounted for a lion's share of its turnover, stood at Rs 12,796.7 crore in the March quarter as against Rs 11,241.7 crore a year ago, showing a growth of 13.8%.
For FY2015-16, its net profit increased 2.7% to Rs 8,892.2 crore, while revenue grew 9.1% to Rs 51,630.7 crore from last fiscal.
Its Board of Directors has approved a proposal to buyback up to 4 crore shares for around Rs 2,500 crore.
This represents 1.62% of the total paid-up capital at Rs 625 per equity share, it added.
The buyback is proposed to be made from all existing shareholders of the company.
The company, in a statement, said its IT services revenue in constant currency terms was at $1,882 million, a sequential increase of 2.4% and year-on-year increase of 6.1%.
It expects its revenue from the IT services business to be in the range of USD 1.90-1.93 billion for the June 2016 quarter.
This would be an increase of 1-3% quarter-on- quarter growth.
"Our focus is to drive significant growth in our 'run' business through integrated services and hyper-automation while gaining leadership in the 'change' business through investments in Digital and Consulting capabilities, IP-based platforms and products and creating differentiated domain solutions for non-linear growth," Wipro CEO and Member of the Board Abidali Z Neemuchwala said.
Wipro's IT services segment had a headcount of 1,72,912 as of March 31, 2016. It added 119 new customers during the quarter, including customers of Cellent and HealthPlan Services (companies acquired by Wipro).
"We have maintained our margins in the quarter, with benefits from utilisation and operational efficiencies largely off-setting the margin impact from our inorganic investments," Wipro CFO Jatin Dalal said.
He added that the company continues to generate robust cash flows during the year.
"The move to buyback equity shares is part of the company's policy to provide regular, stable and consistent return to investors while striving to enhance long-term value for all stakeholders," he said.