Wipro targets nearly Rs 1 lakh crore revenue by 2020
The company is looking to double its turnover as it focuses more on digital and automation under the new management team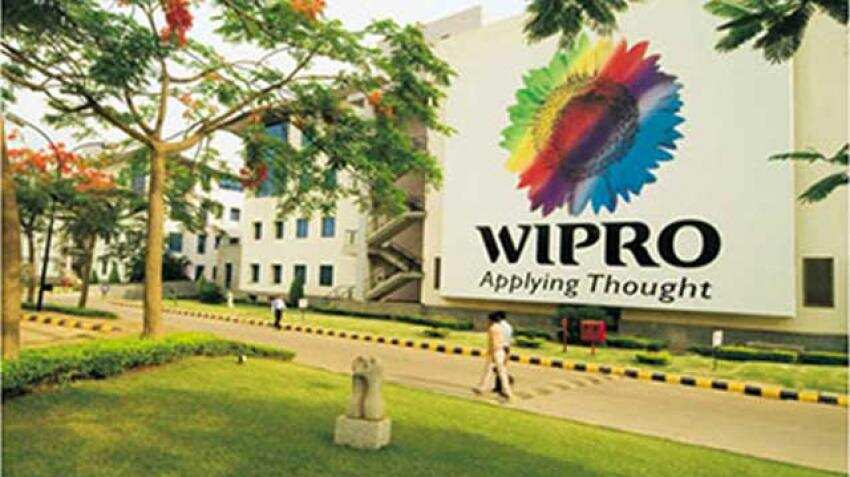 Wipro looks to target Rs 99,791.3 crore by 2020. Photo: Official Website
Updated: Wed, Apr 20, 2016
08:28 pm
Bengaluru, PTI
Wipro is looking to double its turnover to $15 billion (approximately Rs 99,791.3 crore) by 2020 as it focuses more on digital and automation under the new management team.
The country's third largest services firm closed 2015-16 fiscal with about $7.7 billion (approximately Rs 51,226.2 crore) in annual revenues.
Calling his first opportunity to interact with the press since taking over as the CEO as a "special moment", Wipro CEO and Board member Abidali Z Neemuchwala said he had met 70 of its top 100 clients in the past few weeks.
"Our ambition is to be $15 billion by fiscal 2020 with 23% operating margins. The core leadership team has laid out the ambition and we have done a tremendous amount of detailing in terms of how to get there," Neemuchwala said.
Interestingly, its cross-town rival Infosys aspires to become a $20-billion revenue (Rs 1.33 lakh crore) company by 2020. For the year ended March 31, 2016, the country's second largest IT services firm had revenues at $9.5 billion (Rs 63,201 crore).
Tata Consultancy Services (TCS), that leads the tally of the over $140 billion (Rs 9.31 lakh crore) Indian IT services industry, closed FY 2015-16 with $16.54 billion in revenue.
Wipro has highlighted six key areas that it will focus on to chase its $15-billion revenue target.
"We have broken down our overall strategy in certain key themes which we will drive to meet our ambition... There are six broad themes on which we anchor our efforts -- digital, client mining, geography focus, non-linearity, hyper-automation and building and leveraging partner ecosystem," he said.
Neemuchwala, who took over as CEO in earlier this year, said Wipro has re-aligned consulting business into digital to further boost the digital business.
The company has also made key appointments including elevation of Bhanumurthy BM as COO.
"We have launched a focussed training programme to train 20,000 employees in the current financial year. We have already trained about 10,000 employees in various digital aspects," he said.
The company has also set up digital pods in New York, London and other locations for clients to co-ideate and develop newer solutions.
Talking about geographical focus, Neemuchwala said the City-based firm is driving higher localisation in markets like continental Europe and the US.
It is also investing in new growth markets including Latin America, Canada and Africa. "We expect that the percentage of locals will continue to expand," he said.
On merger and acquisitions, Neemuchwala said its strategy is targetted towards fulfulling capabilities and market access gaps that it believes it has in terms of execution.
"We have announced 4 acquisitions this year and integration is undergoing... We launched Wipro Ventures last year and it has seen strong traction," he said.
Neemuchwala added that Wipro Ventures has made six investments, spending $ 20 million in FY'16 in startups.
"These are in the areas of Big Data analytics, artificial intelligence, Internet of Things and cyber security-related innovative technologies that will be reshaping the future of enterprises," he added.